I grew up skiing Winter Park Resort every weekend and hearing everyone rave about the beginner terrain. Not being a beginner or an instructor, this meant nothing to me. And the whole beginner terrain thing meant "boring!" Until this season.
Well, now we live in Utah, far from Winter Park land and so we began scoping out the areas here. We started off the season with some baby goals: get our two older kids [by old I mean 3 and 5 years old] on the snow as frequently as possible. Our plan? To hit Alta's Free Ski After 3pm every weekend we could. But we also found ourselves spending many weekends at Snowbird too? Which is better? Here is an overview of what I learned this season about "beginner terrain."
Alta's claim to fame for beginners is known as "Free ski after 3pm." Although it is no longer free, you can ski on the Sunnyside lift from 3pm-4:30pm for $5 (You must have an Alta card for them to reload or you can purchase them for $10). Awesome! After all, as parents of tiny tots, we have learned they have only a few hours of ski energy in them anyways. For most beginner to intermediate skiers this is am awesome opportunity! Sunnyside has a remarkable amount of terrain, caters to a variety of difficulty levels and accesses many runs.
So what is hard about the Sunnyside lift? Well, when you are skiing with your toddlers who are barely managing balancing much less stopping and turning, the beginner terrain is not only extremely long but also has multiple steep sections. Making for a very tired kiddo half way down [not to mention tired parents]. So I learned there are pluses and minuses in the "beginner terrain" realm. For kids, shorter runs equal more rest time. Which is good. Grade is also heavily important. To steep, not steep enough. Wow. Who knew?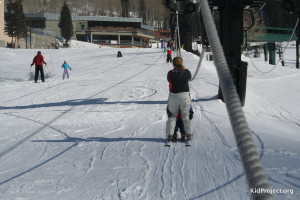 Alta does have some more beginner terrain near the base, great for beginners but marked with the added difficult of rope tows. So as long as you have really strong arms and feel ok negotiating a rope tow with a kid, you should be fine.
So why are we at Snowbird so often? Well, I met a friendly ski instructor who mentioned to me that the Chickadee Lift [on the beginner run] is free ALL THE TIME as well as the magic carpet. Yay! So we checked it out. And love it! The run is just long enough for the kids, the magic carpet was invaluable with our three year old. And we don't have to wait until 3pm to ski. Unfortunately, we've recently been updated, that parent's will need to purchase a lift ticket for the Chickadee for $20 but kids 6 and under are free on any lifts except the tram.
The negatives? Well, I think the base of Alta [in terms of food and restrooms] is far more accessible for parents and perhaps a little less crowded than Snowbird on a busy weekend.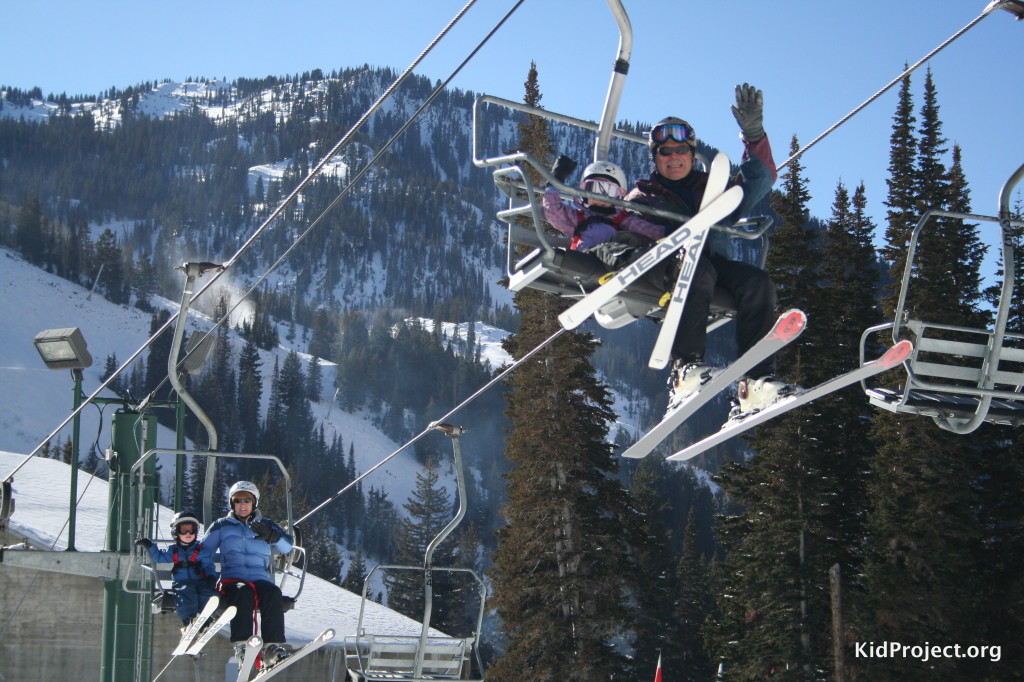 If you are looking for more information on advanced terrain at either of these resorts visit the Brave Ski Mom for her reviews on Alta and Snowbird, UT.