Here at The Kid Project we love family! We love kids and the outdoors and all [well…most] of what goes along with it. So this next week we are starting a series on marriage. What does marriage have to do with the outdoors? Nothing and everything I suppose. But our marriages do have everything to do with affecting our kids, our families, and our futures. The US Department of Health Statistics for marriage show that our marriage can affect our children's education, self image, sexual relationships, drug use, physical health, and over all longevity of life! And that is just to name a few.
With Valentine's Day done for the year, maybe you are thinking I am a little late on the game.
Maybe I am.
But I'd rather think of it as ahead of the game, because what started all this talk about marriage was our up and coming 7th anniversary next week. Seven years of marriage. It isn't the classic 10 years. It isn't the awesome 30 years. But it is seven. And in those seven years we have had unemployment, re-employment, baby #1, baby #2 and baby #3! We have had good years and bad, crushing disagreement and giddy romance. We have moved and cried and laughed a whole lot. Mostly, I am amazed at how perfect the man I married is for me, how blessed I am to have him and how I can truly say I love him more, know him more, and enjoy being around him more than I did in any of the previous years.
Much of this "relational blessing" we have been gifted with, but some of it we have worked hard at. And it is those things we have worked at – that have helped keep us united and in love, that I want to share over the next week.
So join us for our next series called A "Made for Adventure" Marriage. Share your own fumblings and triumphs. Or simply listen to ours. It all starts Monday!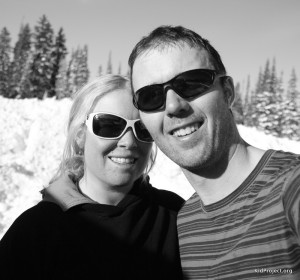 -the Ericksons