OK Moms, this one is for you. And for me. And maybe any husband who needs gift ideas :). But really, with spring making its entrance, REI dividends coming out, and warm weather fever in the air – we all want a few new things to get us going.
Mommy-wear is hard to find. Correction. Cute and  functional mommy-wear is hard to find. Here is what I want in my clothing:
I want it cute-trendy, but not over the top. I want to look good in it.
I want to simultaneously go out to lunch with the girls and then to the climbing gym and then to the park without having to change. I know…I am asking a lot.
I want the clothing to last. Not ball up, stretch out, lose seams, or get that funky twisted look that cheaper/poorly made clothing does after one season of wear.
I want it to be affordable…or at least modestly so…
Now, I am desperate to hear your favorites! Mostly cause one year ago I moved and lost my entire bin of summer clothes! And also cause many of the "cheap" fill-ins I got last summer are now falling apart.
But first I'll share mine: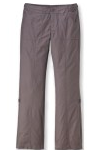 North Face Robertson Pant : Great for nearly everything. Comfy and casual, but look great with a nice top. Cuffs roll and secure to capris length, something I use A LOT when I go climbing in them. Best in the Fall/Winter but great for camping and hiking on cooler summer days too.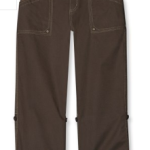 Aventura Capris or pants: I have the pants version and love the lightweight cotton feel of these pants! Like the North Face pants the cuffs roll up and secure at capris length. The fabric is lighter, making them useful in warmer weather and their stretch makes for great hiking/climbing/biking around town pants. But they are also cute!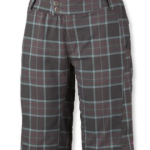 Columbia Stretch Plaid Shorts: Comfort and stretch says it all. I have last summer's version…but I think they are more comfortable to climb in than a pair of yoga pants. They are very light weight and cool, yet tailored in a way that looks more "pulled together" then say my exersize shorts.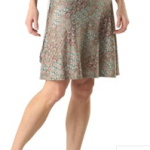 Patagonia Lithia Skirt: The coolest thing about this skirt? Other than the great patterns to choose from? It doubles as a skirt and a halter top! So I can get two completely different outfits out of one piece of clothing! It is cute, light weight, breathable, and washes like a dream. The patterns even hide the dirt… if you were wanting to bring a little something girlie on a camping trip :).
What are your favorite? How do you balance dressing to be a mom-wife-friend-woman-athlete-adventurer? And are there brands that you have tried and tested that you love?