If you are not familiar with Wall Street / Potash Rd in Moab, UT just know that you cannot find routes with a shorter approach. You drive up, you toss out your gear, you jump on the rock. Easy.
Today I want to highlight one area for kids – The Schoolroom Slabs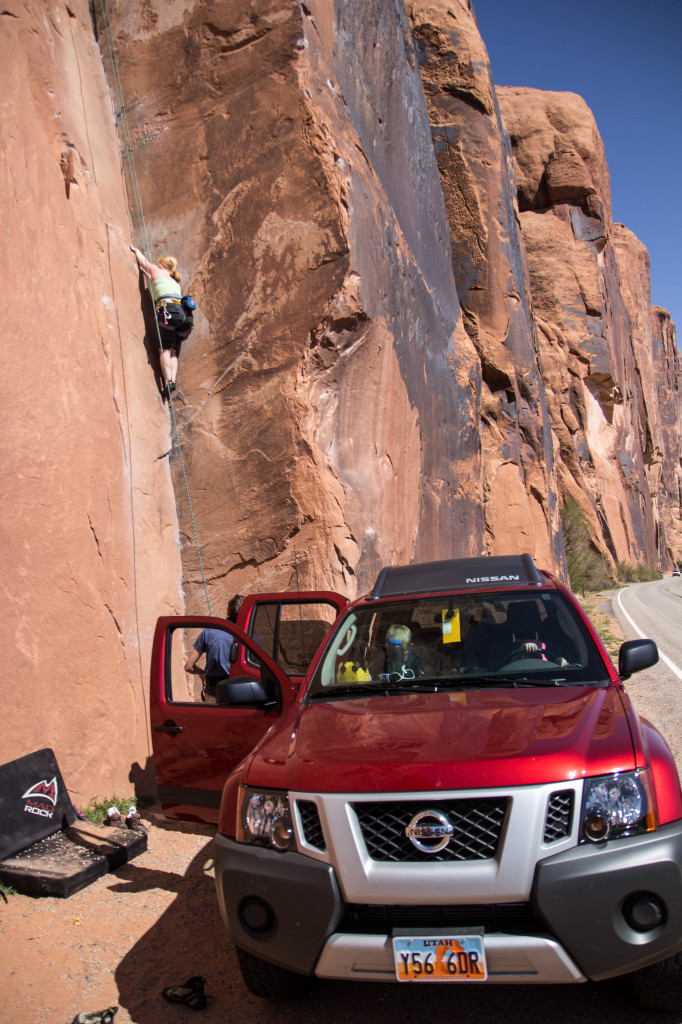 Directions: Take Potash Road from town and pass the Jaycee campground. School Room slabs are near the start of Wall Street, at the second pullout on the right after the campground. The main section of Wall Street starts immediately after these slabs. For more info visit Mountain Project.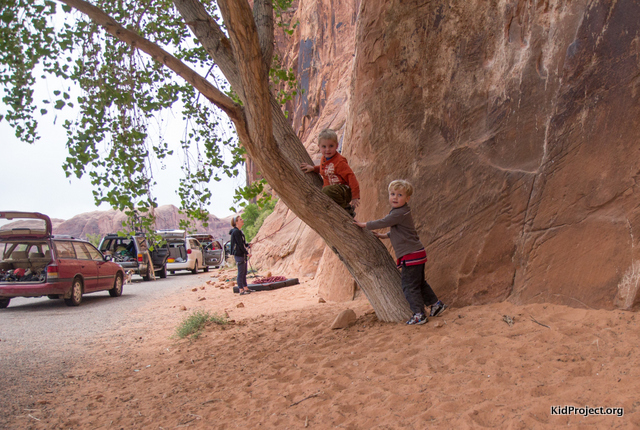 What to Expect: The pull out for Schoolroom Slabs is large and spacious compared to most pull outs on Wall Street. That is why we originally chose it. When I said the approaches on Wall Street were "easy", or rather non-existent, I didn't always mean they were kid-safe. A somewhat busy road, with rock walls on one side and a river on the other side, invites the imagining of all sort of of kid tragedy. Especially if, like us, your kids are hovering around the toddler ages.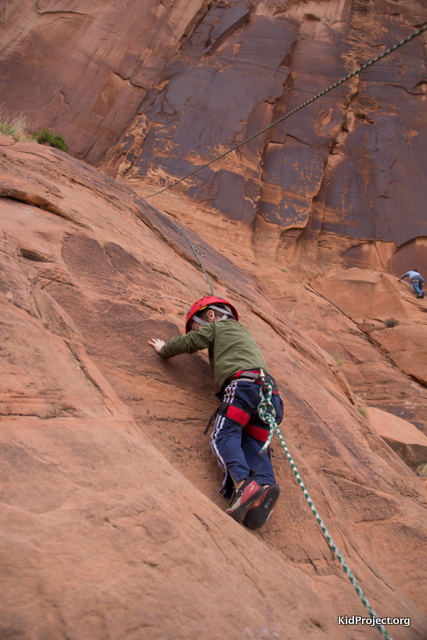 There are roughly 4 routes perfect for kids, newbies, or a large group of beginner climbers. Routes range from 5.2 to 5.7, and the anchors can be reached by scrambling a class four section, if you'd like to top rope.
This location is perfect for youngsters and right down the wall [left or right] are more difficult climbs for the advanced kid or parent. If you are new to desert climbing, or new to climbing at all -make this your first stop.
Now for the "eh" moments?
Honestly, not being overly accustomed to the area, we spent the largest part of our time trying to figure out what is what. Maybe we don't have the right guide book, but the sheer number of routes matched with the endless wall that lacks any seriously contrasting landmarks, led to a little confusion.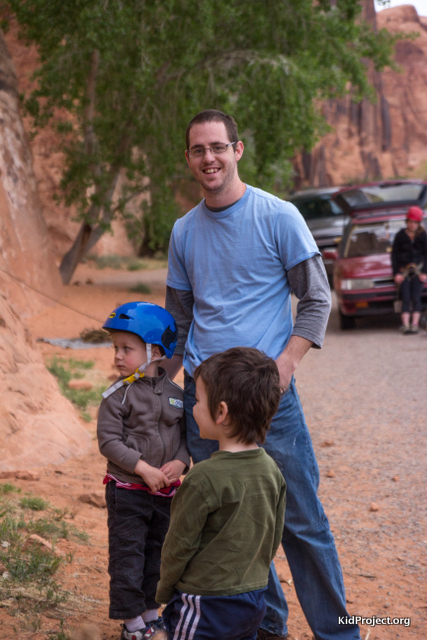 Secondly, we were schooled, or rather proven unschooled, in teaching our kids slab technique. Trust your feet I'd say. To the boy who normally forgets they even exists during a climb. Let us just say there are was an adjustment period. Our kids had fun but were unsettled by the lack of handhold or footholds. At one point my daughter just hugged the rock and started screaming. My son went for the road-runner approach and it worked, till about the third bolt. Lowering off the rock was well…interesting, as the sit-back-in-the-harness thing was more mentally challenging. Not sure why, but it just was. So be prepared.