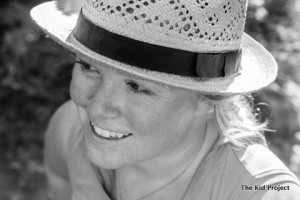 Something about me: I hate sunscreen. I hate bug spray. Hate. But of course I hate sunburns and skin cancer and bug bites too. And all of the above is a natural evil when one is accustomed to being outdoors SO much.
And not just a nuisance, as recent history has shown, bug bites can be the source of serious medical problems. According to Vincent Vianelli, M.D. "Not only can certain insects and ticks spread diseases like West Nile Virus, Lyme disease, and Rocky Mountain Spotted Fever, the bites themselves can become infected with bacteria, like Methicillin-resistant Staphylococcus aureus (MRSA)." And need I even comment on the negative effects of sunburn?
I am always on the look out for newer and better products in these regards, so the offer to test Avon's new line was a no-brainer.
First let me introduce the products [cause honestly there are quite a few…]:
·Bug Guard Plus IR3535® Expedition ™ SPF 30 ($14-$16) – Combined sun and insect protection in one product and available in an Aerosol spray and Pump spray.  Strong and long-lasting repellency against mosquitoes, deer ticks, sand flies, gnats, no-seeums and biting midges.
·Bug Guard Plus Picaridin ($14-$16) – Protection during dusk & dawn, which is when mosquitoes are more active.  Repels deer ticks that may transmit Lyme disease and mosquitoes that may carry West Nile virus.  Available as an Aerosol Spray, Pump Spray and travel-friendly Towelettes.
Bug Guard Plus IR3535® SPF 30 Lotions ($14) – Repel mosquitoes, deer ticks, black flies, sand flies, gnats, no-seeums and biting midges.  Aloe and Vitamin E-enriched formulas are available as a Gentle Breeze Lotion and Cool 'n Fabulous Disappearing Color Lotion.
All products are DEET-free! And Avon's insect repellents have the Good Housekeeping Seal of Approval and contain one of two EPA-registered active ingredients, IR3535® or Picaridin. As you can see, the vast majority of the products are a 2-in-1 sunscreen and bug spray combo. I think, "Cool. One less thing to apply." But a part of me was skeptical…would it work?
Now I am not going to traipse through talking about each product. Instead I will highlight the ones I specifically like and/or don't like.
What I LOVE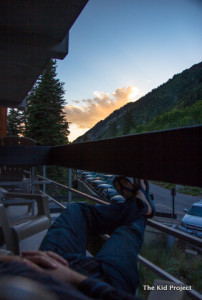 Avon's Bug Guard Expedition with SPF 30 spray. [Think the green bottle.] This is a product we've 1. used the most and 2. had the most success with. Trial one: An evening of outdoor climbing with my husband. [By evening I mean 4pm until sunset. Prime bug time.] Result? No sunburn, no bug bites. My husband applied it all over except his legs. And? Bug bites on the legs. So the bugs were out. And successfully repelled by the spray. Another plus? No icky bug spray odor. Yes, it has a odor, just no where near as strong as most I've used.
And as a mom I am a huge fan of the spray thing- it covered evenly and effortlessly. And we have used it on numerous day hikes, and tromped home sunburn free. Whew!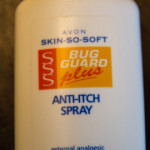 Second favorite? The Anti-Itch spray. The day the Bug Guard arrived in the mail, my daughter was suffering from some particularly itchy bug bites from a weekend of camping. So the anti-itch cream came in very handy. My husband even said it helped on those bug bites he acquired after he failed to spray his legs while climbing…
What I DON'T LOVE
The Bug Guard color changing lotion. I know…it is new and hip and cool. Sunscreen that changes color, going on blue as you apply it and then disappearing. This is supposed to help rule out those "missed spots" and is added fun for the kids. But honestly, even though the color did slowly go away, I sort of felt my kids were a tint of blue all day. [Maybe this was all in my head.] Worst of all the lotion was very oily and left a sticky feeling residue on the skin. I had to wash my hands twice with dish soap after applying it to the kids. Not ok! And this is my #1 annoyance when it comes to sunscreen. Did it work? Yes. But we threw that one in the junk drawer and went back to the Bug Guard spray.
Where can you get these products?
Say you don't have your own personal Avon representative? Check out Avon's site or for great prices Amazon has them as well.
In addition, Avon just launched BugBash, an interactive game on their Facebook page. Everyone who plays will receive a free shipping code that can be redeemed at Avon.com.
Happy bug repelling!