Oh, the clothing I WISH I had had during my pregnancy and nursing days… I am about to share a hilarious photo with you. Hilarious in the I-don't-want-any-one-to-see-this type of way. But I love you guys, so I will…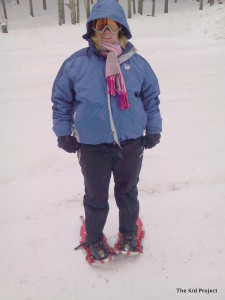 I am 8 months pregnant, attempting to snowshoe in Winter Park, CO and it is a whopping eighteen below zero. What on earth to wear? How about an old jacket my husband inherited from work? The only thing large enough to fit over my egg belly. 🙂
Fast forward to post-pregnancy. You know, those days when you finally feel rested and pulled together enough to go on a family hike, but you have to nurse the baby. When I was pregnant they just didn't make much clothing intended for both active AND nursing mommas. So here is what I did: 1. brought my battery operated breast pump along, found a comfortable tree and got to work. 2. Spent forty-five minutes throwing elbows and wrestling with my t-shirts, attempting to get them high enough to nurse the baby, and low enough to save the nearest hiker from seeing all my stretch marks. I am surprised I am even smiling in the photo below…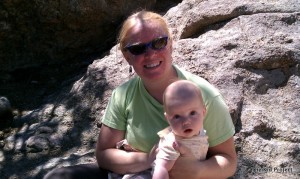 Now to introduce you to the clothing I WISH I had! It is fabulous. So fabulous that it almost makes me want to have another baby. Almost :). Here is their mission statement:
MOUNTAIN MAMA exists for a simple reason. Women who play outdoors should have stylish, functional clothing for all stages of life, including maternity. We combine innovative technical fabrics and design to create clothing women can wear comfortably on the trail and in town, before, during and after pregnancy.
And friends, they have succeeded!
Meet my new favorite tank (and I'm not pregnant or nursing anymore…yup, I wear it all the time):
Yays: 
Most versatile shirt I've seen! Fits through pregnancy, perfect for nursing and it has a flattering fit when I am neither!
Long tank, good for a growing belly, or the movement of a full-time mommy.
Neck line keeps you covered but fold over makes for easy nursing entry.
I don't have to flash my tummy to nurse a baby!
Perfect for outdoor adventures but also a night in town.
Nays:
None, I love everything about this top.
Here are a few more of their awesome products: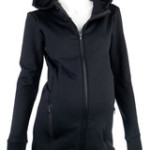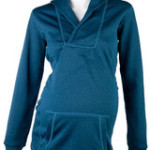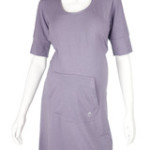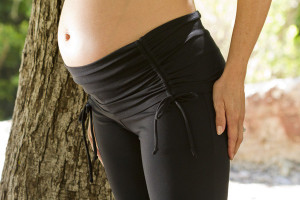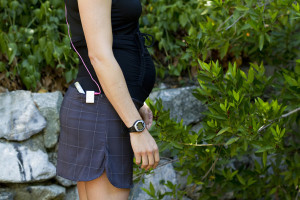 What else do I love about Mountain Mama?
We keep our footprint small. Every garment is made in the U.S.A. Mountain Mama clothing is all constructed within 20-miles of our HQ at the foot of the San Gabriel Mountains in sunny Southern California.
Now for the giveaway!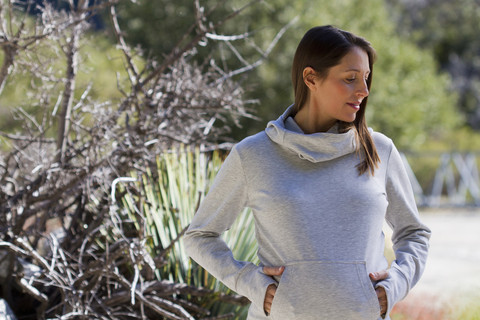 Mountain Mama is giving away one of these gorgeous maternity hoodies! The Harper Hoodie is a perfect mid-weight pullover hoodie.  The deep hood and high collar keeps you covered and cozy. The kangaroo pocket is perfectly positioned to snuggle a baby bump. The extra-long sleeves with thumb cuffs and tunic length will make this your live-in sweatshirt as the temperatures start to drop.
Here is how you enter:
For more reviews of Mountain Mama Clothing:
Marin Nursing Top Review – Tales of a Mountain Mama
The Gear if you are Pregnant or Nursing – Tales of a Mountain Mama