Today I am excited to interview Shelly Rudd, fitness instructor, mom, runner, and an all around kick-in-the-butt for all of us who need one!  She has been a fitness instructor for ten years. In addition to running, she enjoys doing pilates on the reformer, kickboxing, and weightlifting.
Shelly, what drives you to remain active and pursue a healthy lifestyle?
I love the feeling I have when I'm in good shape. I have more energy, feel good about myself, and am a lot happier. The quality of life all around is better when you are fit. I sleep a lot better too.
When you were pregnant did your mental attitude towards exercise change and if so, how?
I have always exercised six days a week, so it was the one thing that made me feel good. It got tough when I was feeling sick in my first trimester, but if I pushed myself to workout I felt better for a couple of hours, which was great relief!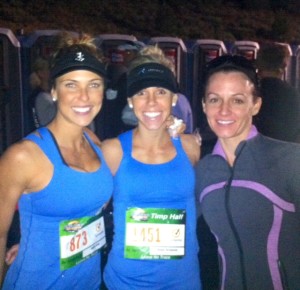 Any encouraging words or tips for moms who are dealing with morning sickness and exhaustion and are having a hard time staying motivated to be active?
Yes! Force yourself to get up and move, even if it's up and down your stairs or a short walk around the neighborhood. The first 10-20 minutes may be miserable, but if you hang on and keep going a little more you will be surprised at how much better you feel.
Are there specific brands/styles of active wear that were useful to you during pregnancy? How about while nursing? (clothing, pants, sports bras, etc?)
 My favorite brand of workout attire while pregnant is Impact Fitness Wear. It is the best! The combat crops and pants are awesome! I have them both in several colors. I even would wear them out and about. They have a drawstring that makes it so they fit before, during, and after pregnancy. Just order your normal pre-pregnant size. Their Track Star 2 tanks are great too, extra long and cute. I also love the maternity tanks at target, they are super long and fit all the way through your pregnancy.
Can you share two exercises pregnant moms can do to stay in shape?
Keep your core strong! It will save your back. Do a hover or modified hover after every workout. Do this by holding a plank position on your elbow and toes. Modify by going to your knees as you get bigger. Hold the hover for 30 seconds to one minute at least 2 times post workout.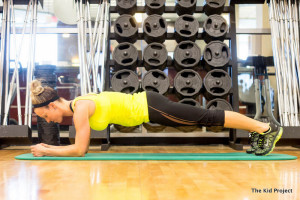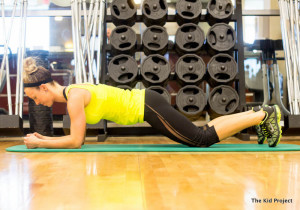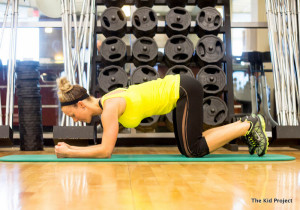 Also, do the dreaded stair mill!! I personally have a love-hate relationship with the machine, but it's the one thing that will give you the most bang-for-your-buck. You can blast a ton of calories and stay low impact. Start with 20 min and build up to 45 min if possible. Try to up your level every 5 minutes. Do it 2-3 times a week. A sure way to keep your back side and legs nice and tight through your pregnancy.
Can you share some exercises that moms can do after to rebuild lost core strength?
Once again the hover!! Proven to be one of the most effective ways to build core strength and a six pack since it involves so many muscle groups. Also, do slow crunches while making sure your belly stays flat. Don't let that belly pooch, or you will build a pooch! Think quality, not quantity when it comes to crunches. Doing them on a stability ball will give you extra support if needed.
Also, do lateral side bends to build back strength in the obliques and shed off love handles. Do this by holding a 5-10 lb dumbbell in your right hand down to your side. Left hand behind the head, knees soft. Bend straight side (without leaning forward, keep that tummy tight), try to get the dumbbell to your knee line, and then stand straight back up. Do 2 sets of 16 on each side and build on that.
Shelly, thanks so much! For more fitness tips and ideas join us on Pinterest "Expect[ing] to Thrive Event"!