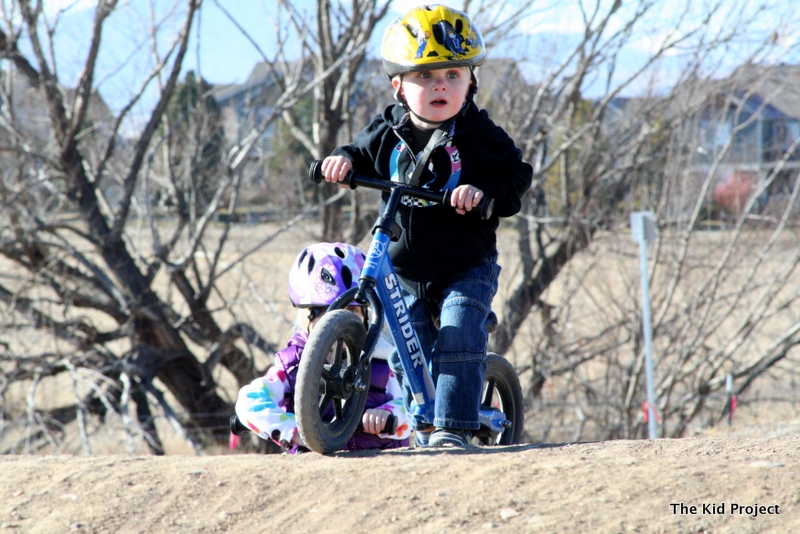 The balance bike phenomenon is gaining momentum, and it is hard to find a store that isn't carrying at least some version of one for your toddler. But we are a bit biased around here, we love Strider Bikes…yes, better than any of the others. Maybe you are wondering, what does this have to do with motherhood and fitness? And when you are having baby #1, that is valid. But after having babies two and up, getting out and moving was harder and harder. We had to keep buying bigger strollers. And then what do you do with your 2-year-old who is stuck in "I do it myself" land? Well, you get them a Strider Balance Bike.
But first, if you are new to the balance bike scene, a breakdown of benefits:
They get the whole family out and mobile.
They teach your children to steer and balance, before pedaling.
If your child can walk, they can ride a balance bike.
There is no need for training wheels once they move to a bigger, pedal bike.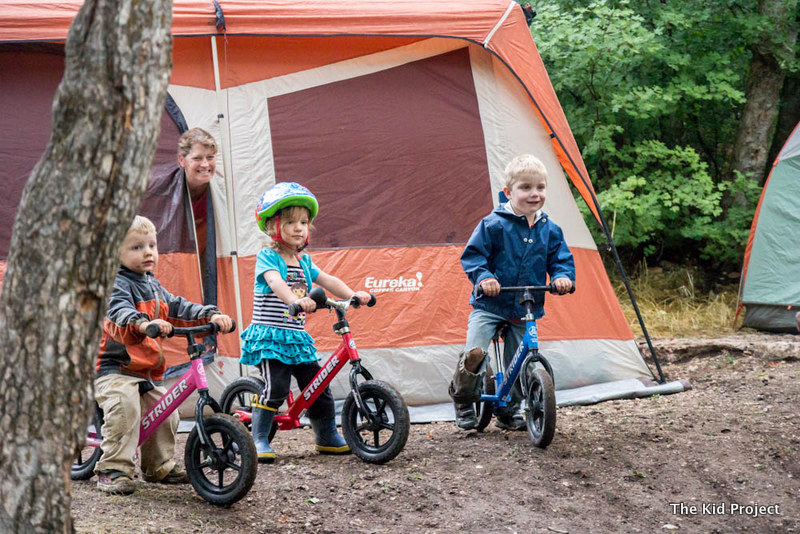 Here, I outline my son's progression as he learned to ride a Strider bike at 22 months:
And here is my daughter's first attempt at riding a pedal bike after having used a Strider for two years:

Now what makes Strider better than the rest?
The engineering. Period.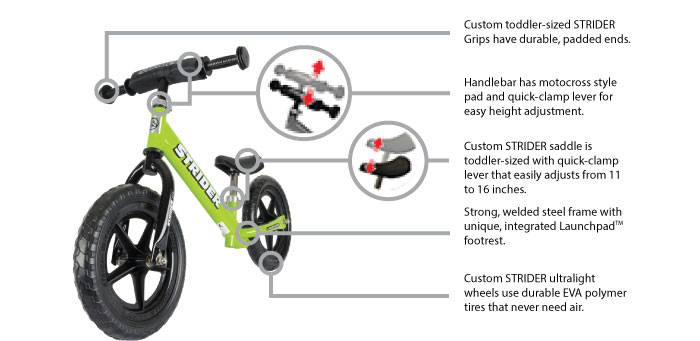 We had friends on a tight budget, who looked around at many of the other bikes out there. Their conclusion? If you can afford one, get a Strider. Most the other balance bikes were too large for their two year old to ride and to heavy for him to maneuver. Striders weight in at roughly 7 lbs. Making them easy for toddlers to turn and walk with, as well as carry.
The seat adjusts low enough for most kids ages 18 months – 5 years. And MY favorite part? The durability. My son is hard on things, isn't every male? But his Strider is holding up well. And who can complain about tires that never go flat or need air?!
Another plus? They don't take up nearly as much room as a tricycle. Meaning we can toss them in during a road trip and pull them out at rest stops! In fact, there is hardly anywhere we go without them….or we regret it if we do. 🙂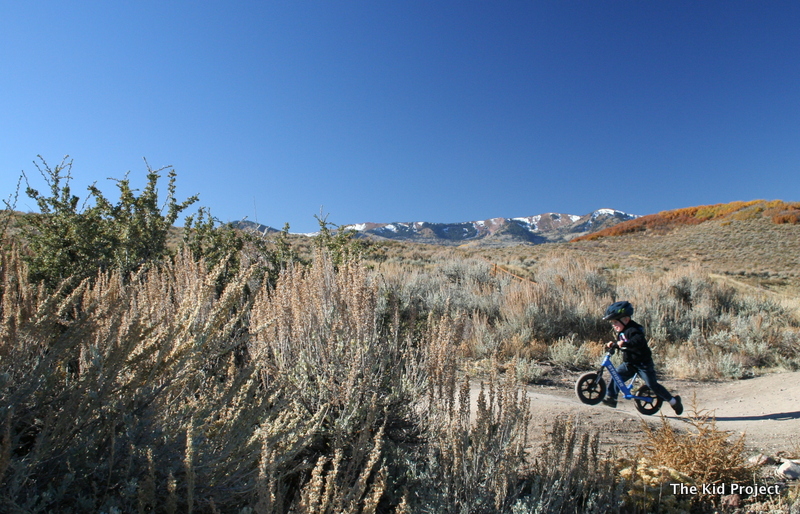 Now the part you've been waiting for, how can I win one?!
I am actually going to tell you about two different ways. If you already have one and have snapped some awesome photos of your kid in action, then head on over to the Strider blog, www.striderlife.com, and enter the photo calendar contest! There are three prizes given away monthly!
Secondly, you have a chance to win one right here at The Kid Project. Strider is giving one away to one lucky reader. Here is how you enter:
a Rafflecopter giveaway