Well, we are wrapping up Expect[ing] to Thrive with one last post! And it is a good one! First, don't miss the Beco Baby Carrier giveaway! It runs through the weekend! The winner of our Monkey Mat Giveaway is Jessica Cardwell! Congrats!!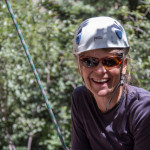 Today we are welcoming my good friend, fellow mom, climber and outdoor lover Nancy Henry, as she discusses the benefits of fitness in relation to post-partum depression.
What is normal…what is not.
After having a baby most moms experience moodiness, irritability and anxiety – and why wouldn't they? After all, the change in lifestyle itself is overwhelming, not to mention what sleep deprivation does to one's body and mind. However, the typical "baby blues," as it is sometimes called, usually subsides within about 10 days after birth.
Postpartum Depression, a more serious medical condition affecting 10-15% of moms, begins within the 1st four weeks after birth, lasts longer, and usually gets worse rather than better. It's characterized by sadness or low mood and/or little interest or pleasure in usually enjoyable activities (see below, Key Signs and Symptom) that lasts for two or more weeks and significantly interferes with normal functioning.
If you experience these symptoms you are not alone, though it may feel that way! It's not a sign of weakness and does not brand you as a bad mom. The first course of action if you are feeling these symptoms is to see your physician. Postpartum depression left untreated not only affects mom's mental and physical well-being, but also can negatively affect the mother-infant bond, and can hinder baby's normal development. Because it is such a wide spread problem with significant impacts, researchers are taking a closer look at the most effective mainstream and alternative treatments.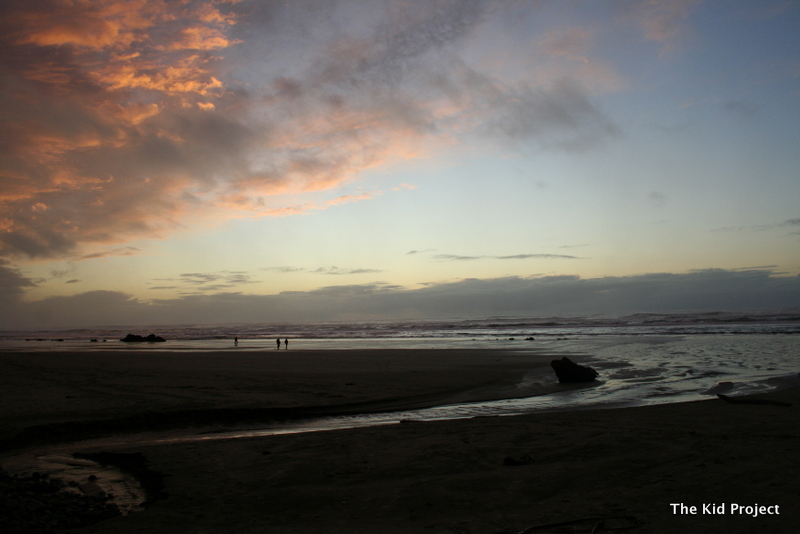 Fitness benefits for post-partum depression
Recent studies have shown that staying active and exercising after giving birth can be helpful in reducing symptoms of depression.
The question is: How do you get up and exercise when you're feeling tired, depressed, and unmotivated?
Find a buddy. Don't hesitate to confide in one (or more) of your mommy friends about how you are feeling (she may have felt the same way!) and ask her to keep you accountable to doing even a little something each day. Get the baby out for a walk and take a friend along, too. (Social support is known to increase mood and enhance overall well being in and of itself!)
Start slowly; do a little at a time. You don't have to jump in all at once – even 10 minutes a day is a good start. If your baby didn't time her arrival to correspond with the best outdoor weather for walking, try a pregnancy or post-partum exercise video while baby is napping. Do just the warm-up to start and add more slowly. Joining a class, such as yoga (some studios offer pre/post natal), can also be a great motivator. Some even have childcare available.
Start before. If you are pregnant now, the good news is physical activity during pregnancy has also been shown to have positive effects on depressive symptoms both during pregnancy and post-partum!  Continuing your pre-pregnancy exercise routine, and even starting one, during pregnancy may decrease depressive symptoms after birth. Remember to discuss any exercise program with your physician before getting started.
Key Signs and Symptoms 
Inability to sleep or sleeping a lot, even when baby is awake
Mood swings
Change in appetite
Fear of harming, extreme concern and worry about baby.
Sadness or excessive crying
Feeling of doubt, guilt and helplessness
Difficulty concentrating and remembering
Loss of interest in hobbies and usual activities
Recurrent thoughts of death, which may include thinking about or even planning suicide
(As cited in Patel, et al., Postpartum depression: A Review. Journal of Health Care for the Poor and Underserved. 2012;23:534-542.)
If you are having thoughts of harming yourself or your baby, seek immediate medical attention – call 911 or go to your nearest emergency department. If you have any of the other symptoms noted above lasting for two weeks or longer, contact your physician.
Exercise can be a helpful part of a comprehensive treatment plan prescribed by your doctor, but should not be thought of as a single and exclusive treatment for postpartum depression. 
References:
Patel, et al. (2012). Postpartum Depression: A review. Journal of Health Care for
the Poor and Underserved, 23, pp. 534-542.
Da Costa, et al. (2009). A randomized clinical trial of exercise to alleviate
postpartum depressed mood. Journal of Psychosomatic Obstetrics &
Gynecology, 30(3), 191–200.
Dennis, C.E. (2004). A critical review of nonbiological interventions. J Clin
Psychiatry, 65, 1252–1265.
Nascimento, S.L., Surita, F. G., Cecatti, J.G., (2012). Physical exercise during
pregnancy: A systematic review. Current Opinion in Obstetrics and Gynecology,
Publish ahead of print, POST AUTHOR CORRECTIONS, 25 September 2012.
Also visit Nature for Kid's post : Post Partum Depression