We are expanding and updating one of our favorite series! Our goal? We hope to have one of the most comprehensive ski series for parents wanting to teach their young kids to kids.
While ski school for our younger kids might be the best/easiest route, here is the truth: It is also the most expensive route! Most of us simply cannot afford it. So we are taking the hit other places – like knowing we'll have to put in our own time and teach them.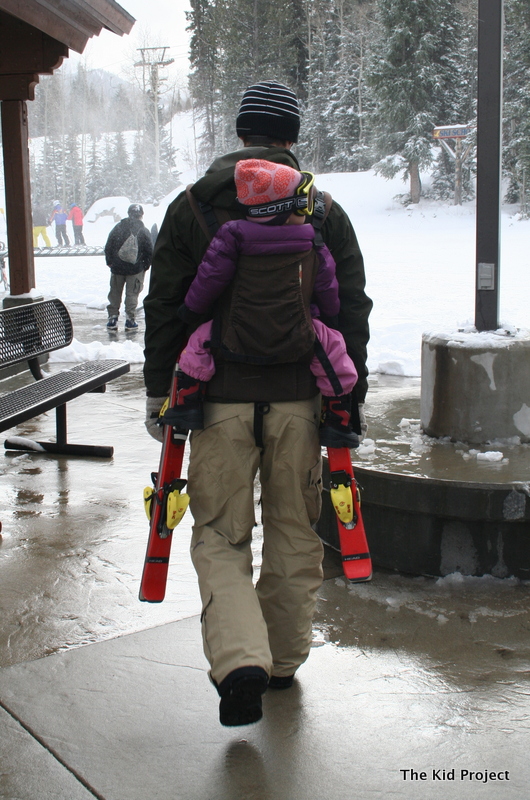 Our Story
Our story starts where it does for most parents – with a simple desire to share with our kids the things that we love. We've started all our kids skiing somewhere between the ages of two and three. We began on a simple sledding hill, and now we are working with them on wedging, stopping, starting and everything in-between.
But know I've had also lot of help! My childhood, mixed with years of coaching, and two parents that have taught skiing for 30-ish years, gave me a lot to work with. We've made lots of mistakes. And found other things that work. These posts will highlight what has worked for us…not necessarily prescribed methods by professional associations.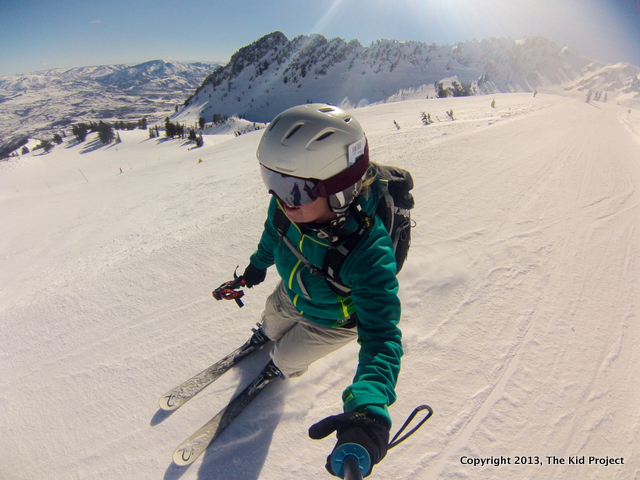 My Credentials
Um, I have none! At least any I can take the credit for! I am not PSIA certified (for those who know what that is). I have not taught skiing for an organization or club. I want to tell you that up front…in case you care about such things.
What I do have?
29 years of ski experience.
Parents who have taught skiing for 30 years.
Five years of competitive freestyle ski experience (coaching, summer camps, dry-land training, competition)
Three kids, which I have and am currently teaching to ski. So I am walking through many of these experiences with you!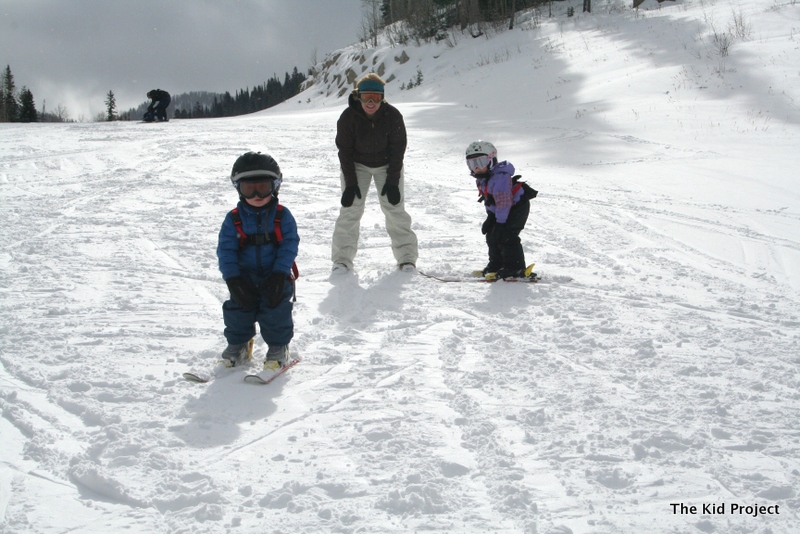 Look for Kid Project posts entitled Ski Schooling
We will be covering topics such as:
I have the skis, now what?
Teaching them to stop.(Upcoming)
Teaching edging and turning. (Upcoming)
Chairlifts with young kids. (Upcoming)
How long should my kid's skis be? (Upcoming)
Join us! Please share your questions or topic ideas in the comments sections of this post or the others. We are excited for snow! Lets do this!