Since the moment our kids could hike on their own two feet, we've been searching for the right kid pack. And we've had mixed success. But at least I can say we've tried a ton of backpacks…and I now know exactly what we want in one.
As part of our Backpacking Project 2013, we are working together with Deuter to review a handful of backpacks – kids through ultra-light adult packs. The first one I want to share with you is:
Deuter Junior [$40]
Overview of features:
Circular "bucket" opening
External mesh pocket for water bottle, etc.
Lid attachment rings for strapping bulky gear on top
Two external zipper pockets
Sternum Strap
Breathable foam back
Specs
For kids ages 3 and up. (But we say older…see below)
Weight: 15 oz; 420 g
 
Volume: 1100 cubic inches; 18 litre
 
Size:17 / 9.4 / 7.5 (H x W x D) Inch
 
Material: Deuter-Microrip-Nylon, PU coating
Yays!
Rugged and Abrasion resistant. This bag is designed to be kicked, carried, and dragged (which it most likely will be).
High quality of product.
Size! This bag has a ton of room inside! This is ideal for our family as we want to be able to use it for day hikes as well as backpacking.
Circular "bucket" opening makes it easy to pack.
Larger, square shape. Most kid's bags narrow toward the top, to account for kid's narrow shoulders. But this limits the ability for the backpack to double as a school/book bag. This backpack would work great for school and books. Even our larger hard-cover books fit easily inside it.
Versatile in terms of age. Can be used by younger kids but I grabbed it one day when I was in a hurry and I could sling it on my back comfortably! Sort of nice, since half the time I end up carrying the kids packs anyways….
Semi-stiff back…so it holds its shape.
This is just one good looking bag, with great colors.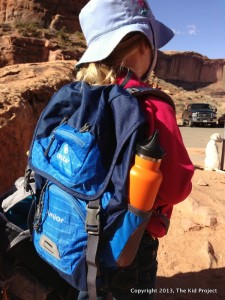 Nays.
Not hydration system compatible!! Yikes! This is common for kids packs. But kids become quickly dehydrated while hiking and having a 1-2 liter hydration bladder is of great importance to us. If you add a simple velcro loop on the inside/top of the bag you could easily suspend the bladder inside the bag and feed the hose out the top.
No waist belt. We prefer having them and so do our kids!
Sternum strap – I wish it adjusted higher on the shoulder straps/ higher on their sternum. It hit my 6-year-old mid sternum instead of higher up.
I wish the shoulder straps were set narrower on the bag, so it fit my kid's narrow shoulders just slightly better.
No safety whistle incorporated into the sternum strap buckle. My kid's actually noticed this first! Just seems like a good, simple addition to any kid's backpack.
Overall?
While this backpack isn't point by point "perfect" in my book, I would highly suggest this to parents looking for a rugged, multi-use kid's backpack. I have no doubt it will be our go-to kid's pack for years to come. However, I would suggest that the kid be older than three or larger framed. My four-year-old is average in terms of size but the pack is a bit big on him (and my small framed daughter). Not so big they cannot use it…but it becomes uncomfortable on their shoulders quickly. I'd guess it will fit perfectly around ages 7-13 for most children.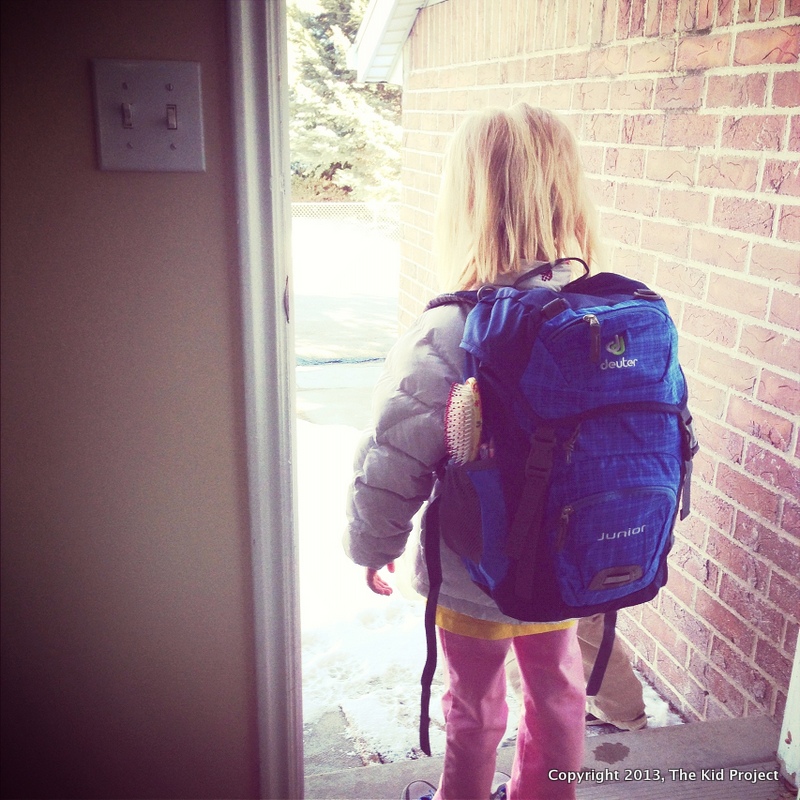 (We'd like to thank Deuter for providing these products for review. As always, our opinions are our real and honest perspectives.)