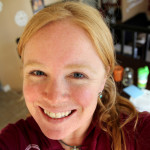 Good morning everyone! I am sitting her, sipping away at my coffee, and typing away at the keyboard. To be honest I feel sort of frenzied this morning. But I am going to try to SLOW DOWN.
I am joining outdoor bloggers from across North America today and sharing our favorite campgrounds. We all know there are endless details that can make-or-break a camping trip. But probably none so great as location. A bad campground, with nothing to do around camp, leaves us wanting.
Our friends at Family Adventures in the Canadian Rockies led us to compile a list of all our favorite locations to camp, and we are hoping this list is a blessing to you! As a mom, but also as an organizer of group camping trips, I rely greatly on personal recommendations and trip reports for many of our trips. So here we go:
Best Campgrounds in North America
Western US
Kid Project –Sandflats Recreational Area, Moab, UT
Brave Ski Mom –Best Campgrounds in North America: Western Colorado Edition
Climb Run Lift Mom –Camping at the City of Rocks
TravelingMel –Yellowstone National Park Campground Review
Adventure Parents –Classic Campsites: Murphy Hogback Campground, Canyonlands National Park
Mommy Hiker –West Coast Campground Review – Sweet Summer Spots to Relax & Recharge!
The Kid Project – Camping and Climbing in Maple Canyon, UT
OurBowler – The Best of West Coast Camping
Outside Mom – Our Favorite Campgrounds in the Western US
Central / Eastern US
Adventurous Moms – North America's Best Campgrounds – Dolly Copp Campground in Gorham, NH
A Little Campy – Favorite Campgrounds in Georgia
GA Family Camping – Cloudland Canyon, GA
Canada & 49th State
Family Adventures in the Canadian Rockies –The Best Provincial Park Campgrounds in Southern Alberta
AKontheGO –Alaskans Share Their Favorite Campgrounds
The Campsite –Top 5 Backcountry Campgrounds in Banff National Park