Weather, snow pack, and location permitting, we are headed on the first of our family backpacking trips this weekend! And so, my posts have been less frequent because I am spending most my brain energy on packing lists. I figured I'd share my list and a few a guidelines in choosing our gear/clothing for the kids. I tried to be specific at points where brands might actually be helpful.
And as always, if you notice something that I missed, let me know! I did not include food/tents on this list. For those who are curious we are testing out the Kelty Sailda 4-man backpacking tent and bring the ENO Hammock too! Also, I am not expecting our 3,5 and 6 year-old to carry most of it! That is on my back….and my husband's.

Backpacking Gear Guidelines:
Synthetic/quick dry clothing. No cotton.
Layer as much as possible. Duplicate important layers in case they get wet/overly soiled.
Bring light weight items, that pack small, but are also warm. Think fleece and down for nights…

Forego anything that isn't necessary

 or can be "made" out of other items (like pillows 🙂 )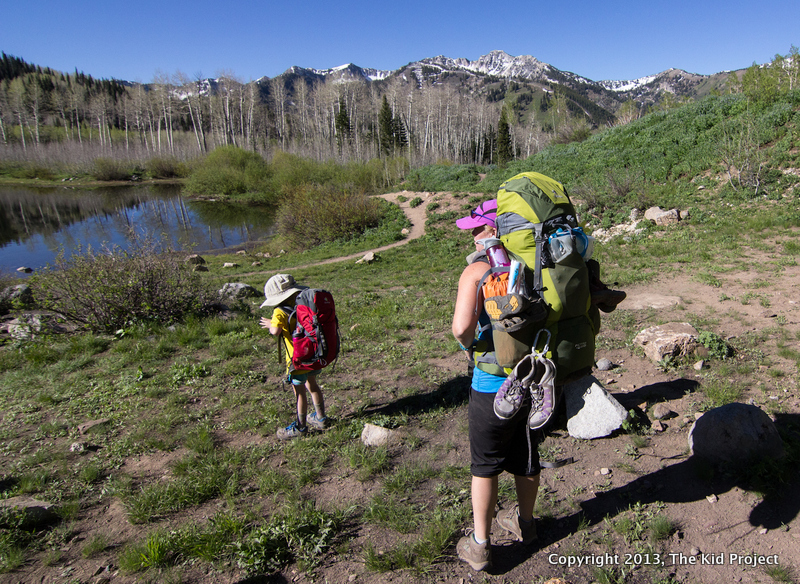 Trip details:

Location: Wasatch Front or High Uintas
Weather: 70s during day, lows in 30s/40s at night
Clothing:
2  synthetic pants
1 long johns (long underwear)
1 long sleeve shirt
1 short sleeve shirt
1 fleece jacket/shirt
2 underwear
1 rain shell
1 (down jacket possibly)
2 hiking socks
1 hiking boots
1 kick-around shoes
winter hat/fleece mittens
sunhat
sunscreen
sunglasses incase of bright snowfields, etc.
backpack (Deuter Climber for 6 yr-old, REI Sprig for 5-yr old or Deuter Junior)
head lamp
sleeping pad (Love the Big Agnes Insulated Air Core)
sleeping bag (Back country quilts by Enlightened Equipment are the lightest, smallest, warmest option we've found.)
Family tent (We love the Kelty Salida 4)
bowl
spork
small cup
toothbrush/paste
a few small toys:)
For our full list of adult items here is a link: Backpacking gear list. See ya on the other side!