Gosh, when looking for a tent, where do you start?! Honestly, when we first had kids I wished we had started here. I never really considered Kelty as my brand of choice when
tent
shopping but I have been more than pleasantly surprised! We sort of figured we only use it backpacking when the kids were coming along, but we were so impressed during our last trip that it is coming along on two additional all-women's and all-men's trips.  
Tested by: 
Family of Five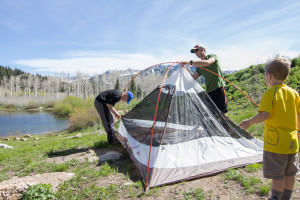 Duration:
two nights
Conditions:
Summer, High Alpine, Favorable Weather
Best Uses:
Backpacking with groups of 4+ people, camping   
Yays!
This tent truly is a four-man tent. In fact, with three of our people being kids, we could easily fit my husband and the dog in the tent as well. Making it a 5 man plus one large dog tent!
Still packs down small (as small are our REI 2 man backpacking tent) and similar in weight.
Weighs in at 6 lb 8 oz. Sure, there are a few tents lighter (by only 1 lbs.) but very few family tents are that light!
Super easy assembly with two main poles and easy-clips. I mean REALLY easy and fast!
Full rain fly that clips on easily at the four corners and has four mid-wall tie downs for more extreme weather.
Interior "hammock" and four mesh pockets help keep all the gear a little more organized.
All zippers and attachments seem to be of high quality.
One of the least expensive 4-man ultra-light tents on the market.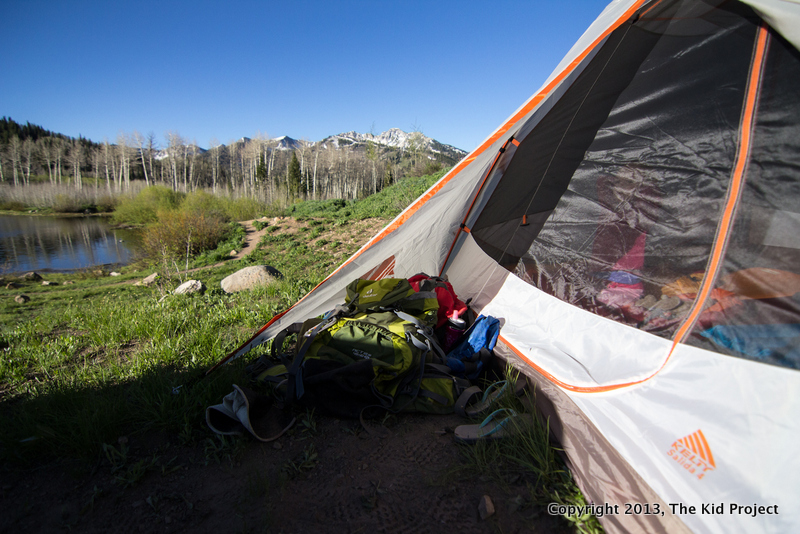 Nays
Vestibule is small for four people's gear. But large enough for four people's shoes. 🙂 So it depends on how much you want to keep covered.
Just ditch the stakes that come with it and invest in good stakes at your local outdoor store. These bent super easily…but then that is common with most tents. 🙂
Jury is still out
This tent far exceeded my expectations, especially in terms of light-weight backpacking tents. However, I would caution the family car-camper that this is a minimalist tent. It does not have windows on all four sides and some of the more plush features the bigger/heavier tents may have. However, I would highly suggest it for a family/group that is 1. looking to backpacking and hence wants a light weight option where you can all sleep in one tent or 2. a family/group with little storage space.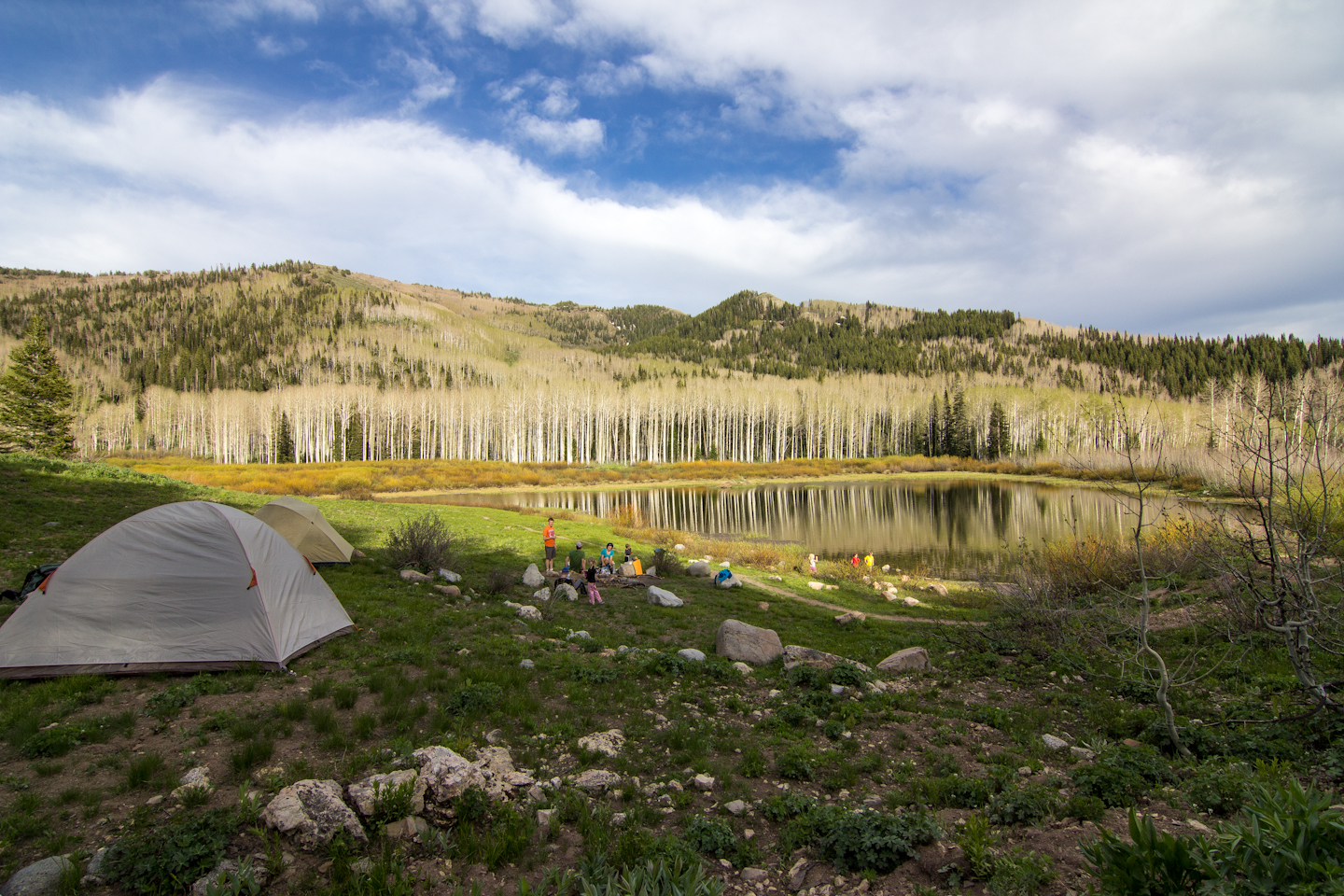 *We'd like to thank Kelty, who gave us this tent at no cost for the purpose of review. As always, these are our honest opinions.