I do some "risky" things. Climbing. Backpacking. Some might even say skiing. But not that risky. I am that person who sits down after a fun multi-pitch 5.7/5.8 trad climb (for you non-climbers, 5.7 is easy) to read Climbing Magazine or Backpacker Magazine. I like absorbing other people treacherous tales and the lessons they've learned from the safety of my home. I've heard others say that outdoor adventures that go wrong are really just a series of bad choices. And from the comfort of my couch, I've agreed.
But a few weeks ago, our group became "that group" who narrowly survived. I don't think I am exaggerating when I say this. We were on one of Colorado's most treacherous 14ers, doing a descent that we were unfamiliar with, and were cliffed-out with thick storms marching towards us. I am not going to share the full story here, but I promise it is coming. Writing it has been a part of my "processing" journey.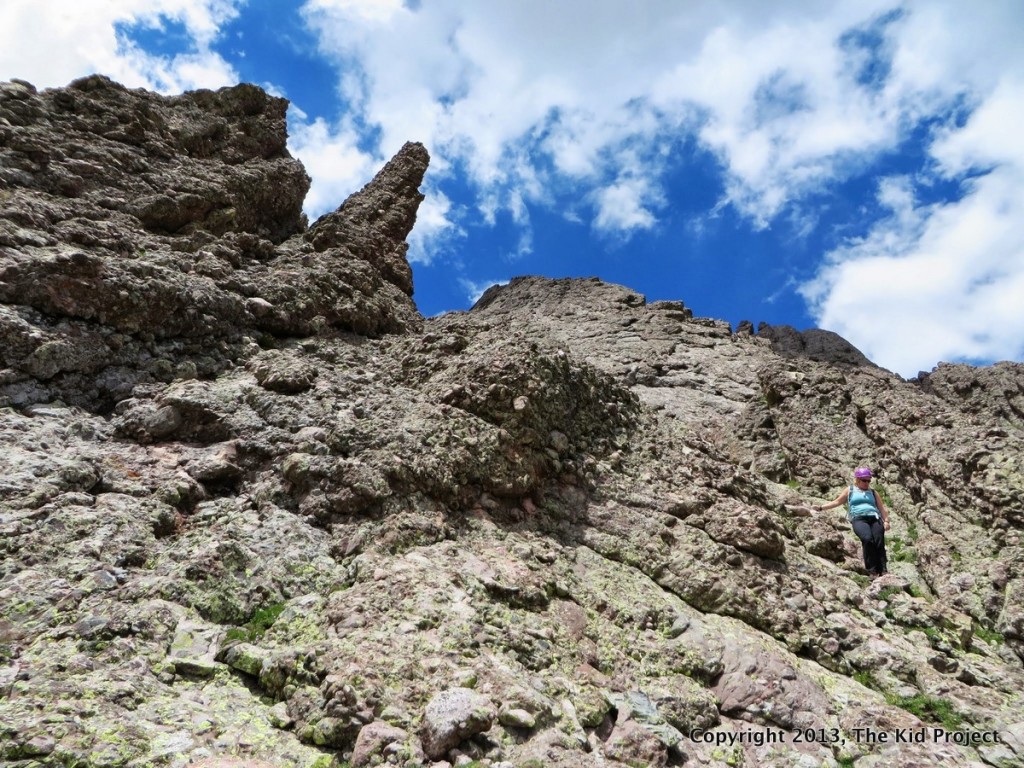 Photo Credit: David Ozarowicz
In short there was thousands of feet of exposed scrambling, lots of class 5 down climbing…without ropes, hail, rain, and a glorious and heart racing flash flood at 14,000 feet. I say 'glorious' because apart from almost being caught in it, it was beautiful to behold.
But in the moments and days following I found myself riddled with the "what ifs." What if we hadn't gotten off that peak? What if someone had fallen? What if we'd never chosen to go in the first place? What we took a different gully off the summit? What if??
"What ifs" get you no where. At least the "what ifs" that happen after the fact… They might help you process some of the lessons learned  but for the most part they are stagnant. Sure, we could have chosen not to summit that peak. We could have taken longer at the summit to read the beta or not followed another group into the wrong gully. Or not, not, not…. Hindsight is 20/20, eh?
But what I really learned is that we are plain and simply mortal. We are breakable, though resilient. And while faced with tricky life-saving decisions, we just cannot control weather or the rugged and wild backcountry. People make lots of decisions that can get them into trouble in the mountains but most of them usually aren't "wrong" decisions given what you know at the time. It is something every outdoors man or woman has to take with them, the realization that they cannot control or foresee everything.
Honestly, I don't like that.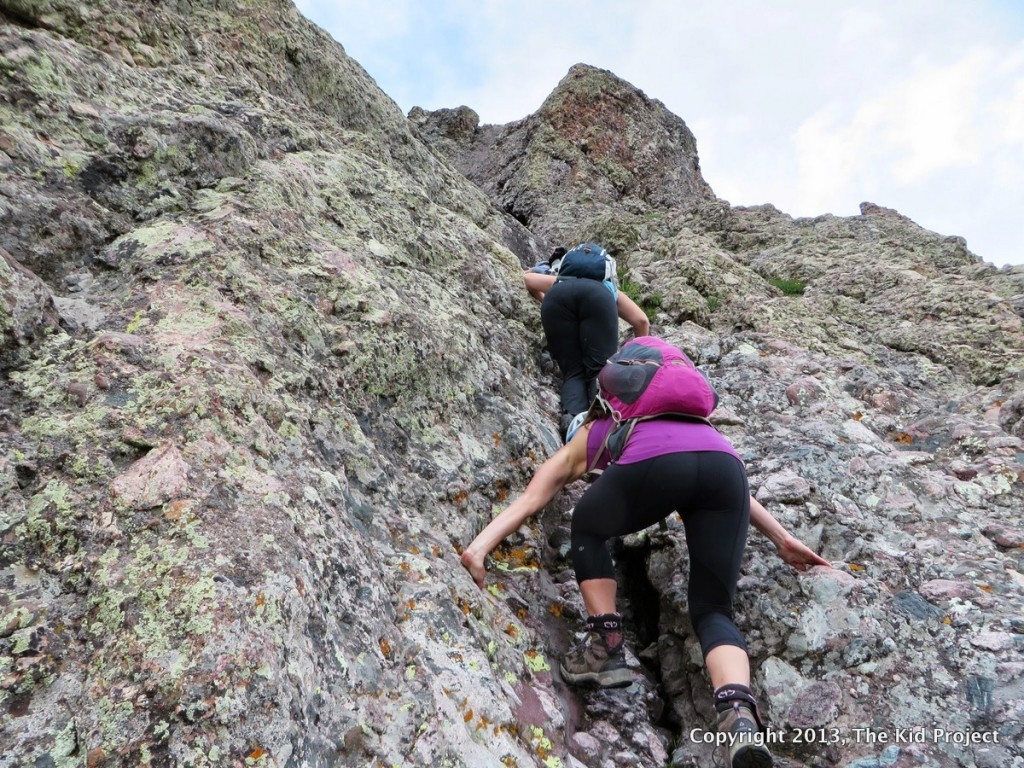 Photo Credit: David Ozarowicz
After the initial on-slot of tear-filled emotions, after all the "what ifs" and "I'm never climbing again," the better part of my human spirit emerged. What do we tell our kids when they fall off their bike? To get back on.
I had to get back on. And quick, before fear gained a foothold and my wisdom gained faded like last summer's tan lines. Sure, I will probably be far more conservative in my outdoor decisions for a while. I will take the steps slow, and learn to trust my feet again. But I will keep moving.
What is needed, rather than running away or controlling or suppressing or any other resistance, is understanding fear; that means, watch it, learn about it, come directly into contact with it. We are to learn about fear, not how to escape from it. –Jiddu Krishnamurti