In our household summer is waving a frenzied goodbye and fall is just around the corner. Everyone seems to have received the memo except the weather… It is still hot around here!
But school is starting. Fall football teams are packing the otherwise abandoned pristine green fields and the sounds of neighborhood kids playing late into the evenings has receded.
Every fall we look forward to new beginnings. New school years, new sports experiences like soccer and gymnastics, and weekends watching our favorite teams battle it out while we enjoy a tray of nachos. [More likely, we are finally enjoying those rock climbs that have baked in the sun all summer and we can finally get on. ] As always, I struggle with wrong expectations. My head and heart are filled with picture perfect moments: my son shooting his first goal, my daughter finally getting that cartwheel. All summed up with a warm glow of the sunset and general feelings of goodwill toward mankind.
But if you've kept up with us over the last year, then you know how the story goes: some tears, some frustration, some dysfunctional times trying to get the kids out the door to the game ON TIME. Oh, and don't forget the lost sock. There is always one sock missing. Always.
As usual there are a few things we've learned and applied with measure success to make the whole experience more successful.
Make it a "friend" thing.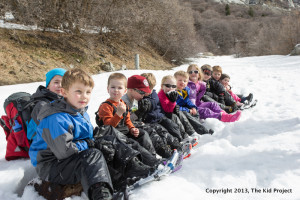 Whatever you are attempting to do this fall, watching a game, participating in a new sport, heading out on a fall hike, or riding that new trail, if you want the kids to enjoy it, bring their friends.
My parents were awesome at this. I am an only child. But almost every camping trip or ski day, I had a buddy with me. I took all this for granted at the time. The time my folks put into buying extra food, repacking the car, or picking up my friends. But having friends along was a large factor in me loving our outdoor activities. So thanks Mom and Dad!
Parents, take the time to talk and teach your kids.
Last week, as we paddle boarded and camped near Bodega Bay, CA we had in interesting conversation among the adults. The topic being: taking time to personally teach your kids the rules and expectations of different sports / games. Last year when we marched off field from the first soccer game, my husband and I were truly befuddled by our son. In practice he would be fine. But on game day? He froze like a deer in headlights, eventually exclaiming, "I can't do it!" And bursting into tears. Now, he was only four years-old. But…
After weeks of frustration we finally figured out he was confused. He knew how to kick a ball. He knew to aim for the goal. But he didn't understand why all the kid's rushed him whenever the ball came his way. He didn't understand the role of the referee and why he kept blowing that whistle at him. He didn't understand why they kept changing directions. And when we finally explained these things, and the basic rules and goal of the game in "pre-school" terms, he was finally ok.
Sometimes our kids are motivated by fun gear.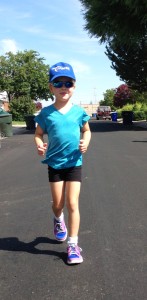 I am not big on buying all the expensive outdoor clothing for our kids. Or shoes. Or skis. We do not have an unlimited bank account around here.
But my kids aren't too different from mom. Often times a new pair of running shoes gives me new excitement to get out the door and run. And so it is with my kids. Most recently my kids received some cool NikeiD shoes…you know the ones they can design themselves online and then order? We are on week #2 of having these shoes and all my kids have worn them on a run everyday. Today we trotted out the door on an easy 1.2 mile run, at my daughter's request. At the end she asked to train for a 5k. Wow! And it all started because she was really excited to use her new running shoes, and it helps that they are super comfy too.
Make it easy on Mom and Dad.
With our oldest child just breaking into second grade, we are just entering into the world of crazy-busy-parenting. Managing everyone's schedule as they participate in more and more is daunting! Then top it off with endless laundry smelling like a locker room and looking like a wild animal got ahold of it overnight…
Here are a few things that make it easier on me:
Add bins to rooms and closets for easy organization. That way game uniforms can be easily returned to their spot and found in a pinch.
Talk about the week's plans Sunday night, so everyone knows the game plan and can work as a team.
Find products that help you maintain your sanity. Like Tide Plus Febreze Freshness Sport so you aren't having to do more work than necessary.
Inspire your kids through personal stories or professional athletes. An inspired mind is easier to motivate.
Turn even "simple" things, like getting your team uniform on, into a fun game. Race to see who is ready first. Or teach your girls new, fun ways to pull their hair back.
Reward the kid's with ice cream, even if they lost.
Encourage open lines of communication about how your child feels regarding the game or their performance.
Don't lecture. I can lecture. And I am not really sure it gets me anywhere.
Encourage your kids to set attainable fitness goals and support (not badger) them in achieving them. People are goal oriented by nature and are motivated when they start reaching those goals.
What are some of the things that help you get the kid's ready for Game day?
Disclosure: This post was sponsored by Tide through their partnership with Circle of Moms. While I was compensated to write a post about Tide Plus Febreze Freshness Sport, all opinions are my own.