Hi Tec has graciously allowed us to do an extended test of the Timaru Down jacket for women. We received this jacket last spring and while I enjoyed getting to use it in the snow and cold, I was also significantly interested in how it would perform on our many high alpine backpacking trips this summer. Here are the results:
Timaru Down Jacket
Test Duration: 6 months
Location: Wasatch Range, Utah / Sangre De Cristos, CO
Conditions: Snow, winter wind, summer high alpine, cold rain.
Best Uses: Any location where cold meets humid and wet, backpacking
Yays!
Warmth: This is probably the warmest down jacket I've tried. Very warm.
Wind: It performed admirable in wind, not allowing any chill through while we skied.
In the Wet: The color treated down as well as the 15D nylon mini rip, silicon coated transparent fabric shell shed water like a dream. This summer, while backpacking in the Sangre De Cristos, we ran into a lot of rain but temperatures were also cold in the evenings. Everything was "wet" – tents, socks, trees, bushes. And all of those water laden things were brushed up against. I loved not worrying about my down jacket getting wet. It performed perfectly.
Lightweight: This jacket is very light and highly compressible, making it great for backpacking or just packing. 🙂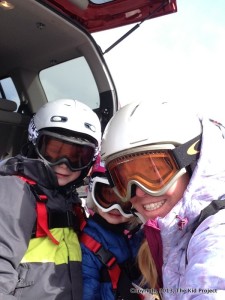 The hood: Thank goodness for large hoods. I love how big this hood is and how high the neck is. Often my jackets won't zip high on my neck and face when I have a ski helmet on…this one does!
Styling: I can honestly say I've received more positive comments on the shape, color, and style of this jacket then I have on any other. What girl doesn't love a mix of function and form??
Cost: The Timaru Down Jacket is one of the least expensive down jackets on the market but it still performed very well.
Nays
Breathability. This is a natural side effect of it being great for wet conditions. The treated down and fabric sheds water awesomely. But if you sweat it up inside? You'll find it raining down your back.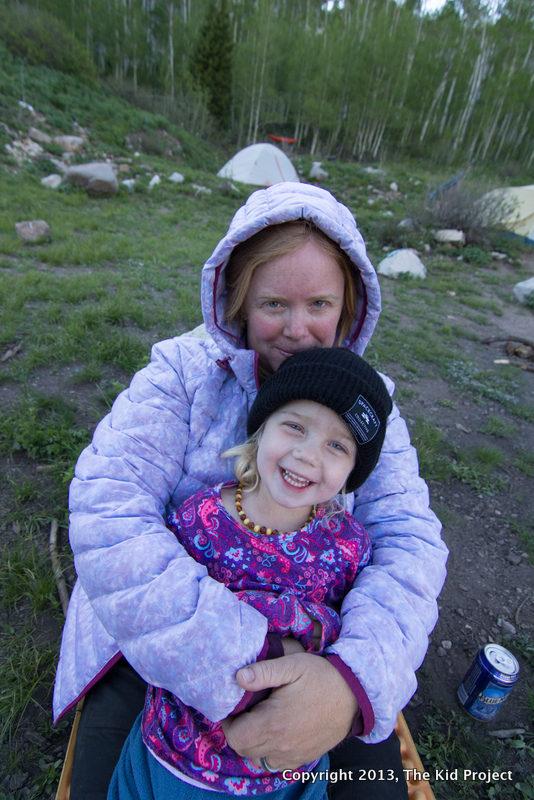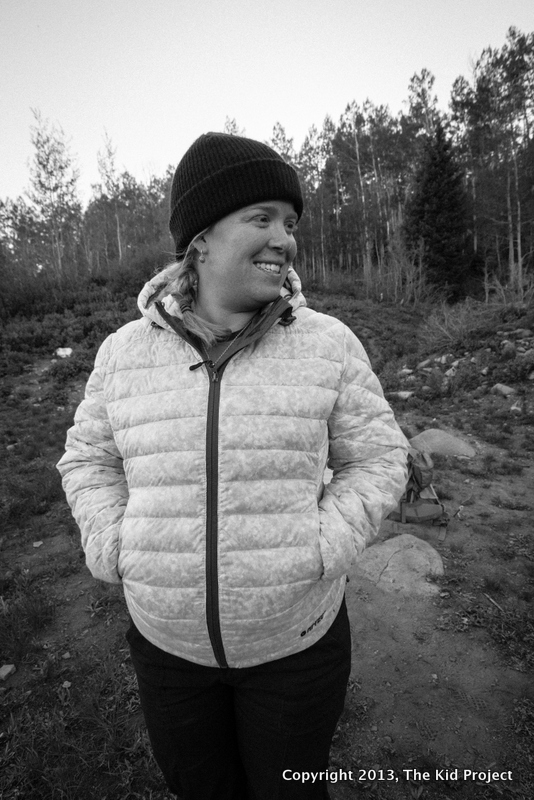 We'd like to thank HiTec for providing this jacket for the purpose of review. As always these are our honestly opinions.