I was first introduce to Pakems on the twitter-sphere of all places. A lightweight, water resistant shoe that packs down small initially designed for après-ski adventures. At the time I had my backpacking brain on and I thought, "lightweight, adventure slippers?" Sounds good to me. I was excited to give these a chance, as I am always looking for a super comfy, low volume shoe for backpacking trips… when I don't want my boots on after a long day. And maybe, being a Colorado Native I like seeing another Colorado company out there. 🙂

Tested in: Wasatch Range Fall and Winter conditions, skiing, casual town use.
Cost: $60
Availability: now
Best Use: Any activity where packing an extra pair of shoes is a must, but you don't have a lot of room. Skiing, backpacking, hiking, and even cold days after the gym.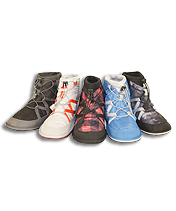 Selling Points:
Style:  I was a little afraid they would look too much like moon boots or bedroom slippers. But they didn't! In fact, the color choices, fabric, and striped detailing make these shoes very "in style" and cute, which makes wearing them around town or in a social setting a no-brainer.
Fit: They fit and feel like bedroom slippers except the closure around the ankle is not loose or sloppy. Meaning they feel stable on slippery, uneven surfaces, yet manage to feel exactly like bedroom slippers. Comfort is not a problem here!
Performance: So far I am impressed with the performance. The sole provides adequate traction in wet snow or on dirt trails. The foot bed is thin and flexible, without being so thin as to feel everything you tread on. The upper fabric so far has kept my feet very warm in temperatures down to 32 degrees and dry in light rain or wet streets. I would imagine I'd have wet feet it I stepped in a deep puddle…
Quality: Quality of product, even the design of the bag seems top-notch. Only time will tell on durability.
Versatility: These make great cabin slippers, backpacking slippers, casual wear shoes, gym shoes, etc. The blend of style and usability make them a great product.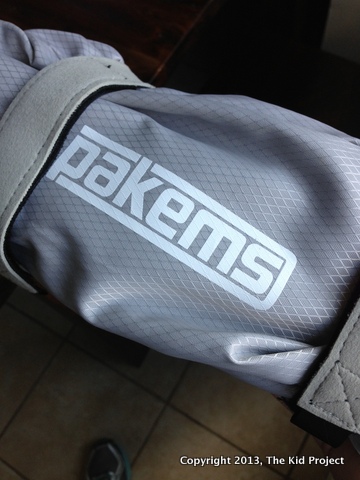 Desired Improvements:
Sole: For Winter/skiing use I would like a thicker sole to the shoe. While this would affect the weight and packability of the product, I also hesitate to wear these shoes in deep or wet snow, as I am afraid water will easily spill in the heel on the low top version. But perhaps that is why they make a high top?
Bag: Honestly I'd ditch the bag and go with a simple velcro strap to hold them together. It adds weight so I'd rather not bring it for backpacking and it is easier to toss the shoes in whatever bag I am already bringing to the gym or ski area. I'd imagine they could lower the cost without a bag too…
The Bottom Line: This is a great product for anyone looking for a super comfortable and stylish shoe but needs it to pack down small and handle a good dose of outdoor weather conditions. Best for us girls who would rather be wearing slippers all day but don't want anyone to know about it. 🙂
We'd like to thank Pakems for sending these shoes for the purpose of review. As always these are our real and honest opinions.