That is such a cute print!
I hear this every day, every time we take out any gear we own by Ducksday. Mittens. Jackets. Rainsuits. Ollie and Stella Outfitters truly has some exceptional colors and designs. But I was excited to see how their newest addition to their kid's line would handle the ins-and-outs of our ski days.
Tested in:  Wasatch Range. Skiing temps from 5-30 degrees
Cost: Jacket $85; Pants $49
Best Use: Skiing, Snowshoeing, Winter Outdoors. Jacket has a removable fleece layer that makes it useful 3 of 4 seasons.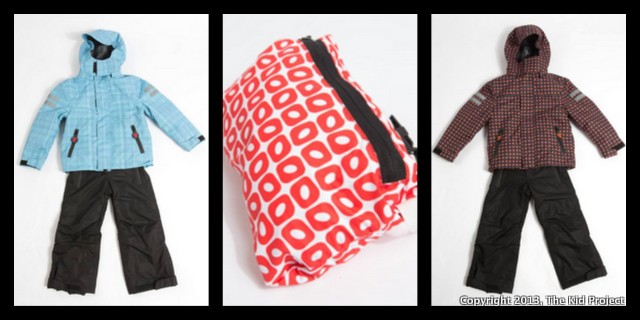 Selling Points:
Jacket:
The patterns and colors are a selling point. We've received a LOT of comments and questions on where we found such a cute jacket! Many patterns could be used for either gender.
This jacket can be a rain jacket in the spring/fall or winter jacket when the snow flies. The fleece zips in/out of a durable shell and has snap attachments on the cuff of each sleeve and at the neck. For REALLY cold environments the shell is a fantastic outer layer over a down mid-layer.
The shell has a detachable hood. And when it is really cold, a hood makes a huge difference.
The jacket is "boxier" in fit, allowing for under-layering but has elastic cords at the base of both the fleece and shell to customize the fit a little.
The collar zips nice and high for protection from the cold.
Reflective detailing on the shoulders for safety.
When all is said and done, the jacket can zip into its own small pouch along the back!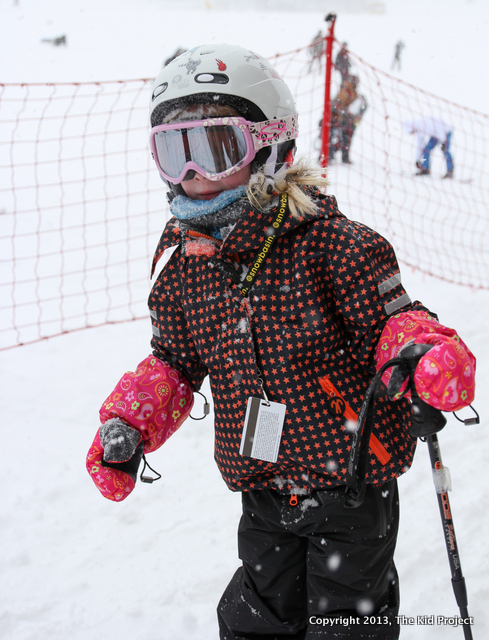 Pants: 
These pants are awesome. They have an adjustable waist, easy cuff access for bulky ski boots, and are very warm. In fact, these pants made our Best Ski Pants for Kids article! All this for a terrific price!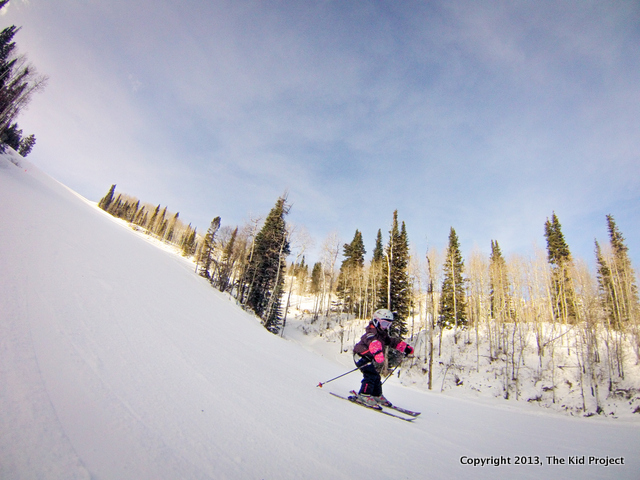 Desired Improvements:
The hood is actually quite large, but if they increased it just slightly it would fit over a ski helmet!
I'd add another snap at the cuff to hold the fleece in-line with the outer shell. One just isn't quite enough to keep the sleeve from twisting when my daughter puts it on. This isn't a big deal, but I notice her having to fuss with it a lot.
The bottom line: This is a fanastic three season (maybe four?) jacket that can be used for all cold and wet outdoor activities and your kids will look cute too!