As a family we haven't been much into trekking poles. But this last winter my husband invested in a pair and has loved having them, especially when there is tricky footing and he has a kid on his back. So we began wondering how poles would work for our kids. And so far, especially on uphill or icy paths, trekking poles have been awesome!
Below is our review of the Youth Trekking Poles by Outdoor Products found at many retailers including REI, Amazon, and Walmart.
Tested in: Day hikes, Snowshoeing, and Skiing
Cost: $29.00
Best Use: Great for longer hikes, tricky footing, or kids that are tentative hikers.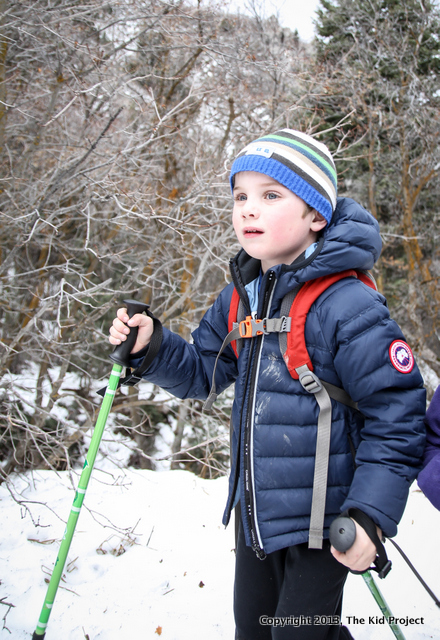 Selling Points: This is the first kid specific trekking pole we have tested and we love them! Trekking poles not only pack down so they can be easily stowed in a pack when not in use, but the adjustability is fantastic for kids in general. They can easily be passed between siblings, adjusted longer when they grow, or shorter/longer depending on terrain.
There are three different color options,: green, blue, and pink.
While they do not come equipped with a "snow basket" the hiking basket works well in hard pack snow, so we have used them all winter, even for downhill skiing.
The single greatest selling point is the cost. These trekking poles are significantly cheaper than other brands. But the quality is still there.
Significant Specs: 
• Extends to 4.5 feet
• Twist lock to securely fasten pole
• Pole adjusts to multiple heights
• Lightweight Aluminum Alloy
• Collapsible for easy storage
• Rubber cap for use on hard surfaces
• Adjustable handle strap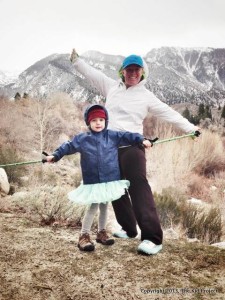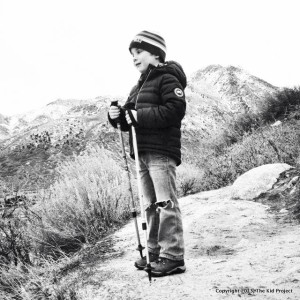 Desired Improvements: Two small improvements would be great. 1. On the telescoping end of the pole, there are no measurement markings to see what length you have adjusted the poles too. This is a small thing but we noticed it would be helpful in a variety of situations, including matching pole lengths between the two and quickly returning the pole to the right length after having it collapsed.
2. The locking mechanism for the poles is a simple twist lock, which loosened during hikes a few times causing the pole to collapse while in use. A more secure locking devise would be preferable.
The Bottom Line: A fantastic purchase for the price. Great for many years, many heights, and many sports spanning different seasons.