Every good summer adventure starts with a few good precautions.  For our family of fair-skinned explorers, sun protection is a must and so I am always on the lookout for good sun hats.
Yes.
There are good and bad sun hats. Sun hats with vents for hot days. Sun hats without… meaning my kids will overheat and not want to wear them. There are sun hats with chin straps and without, itchy Velcro, and elastic that you can "tighten" for smaller heads.
Some companies have failed to make good hats, especially when it comes to kids.
Spoiler alert: today we are reviewing the BEST sun hats I've found to date.
Sunday Afternoons makes a whole host of sun hats for every size and shape person pursuing every size and shape of adventure. The hats below are just a small selection of the hats they offer:
Tested in: Wasatch Range hiking, sun, mild temperatures.
Cost: $22-$26
Best Use: Hiking, Swimming, Protection from sun in any environment
Selling Points:
Sun Tripper Cap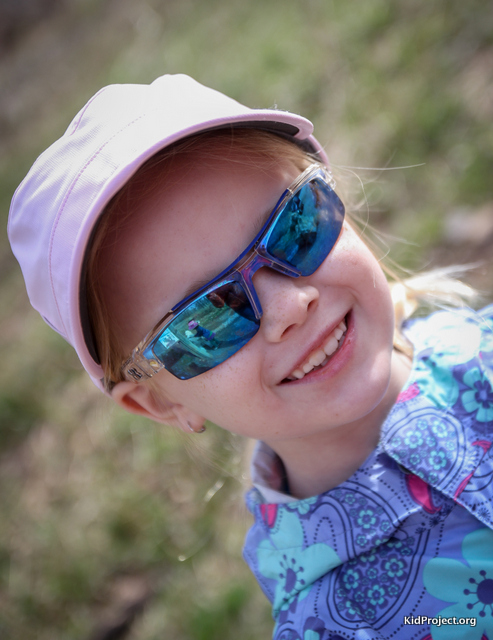 This hat is for the dedicated base-ball cap wearer, that isn't too keen on a full-brimmed hat. Also great for backpacking, since often a full-brimmed hat will hit your pack behind your neck, causing discomfort. Slit vents around the cap help keep you cooler, I could actually feel the breeze on my head when hiking. (Yes, I stole my daughters cap and tested it 🙂 ) Sweat is absorbed by an inner liner. My favorite part? The clam-shell visor allows it to be folded small and stowed away easily without ruining the hat.
Fun Bucket Hat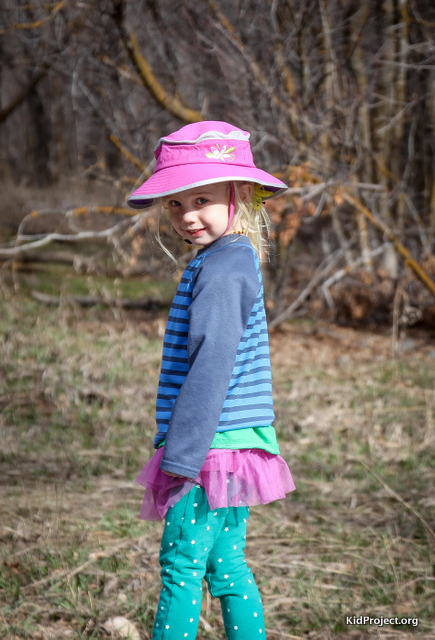 This hat is crazy cute, comes in a variety of colors, and shades the face, neck and head well. We love chin-straps, as often our hikes or climbing trips come with a bit of wind. The velcro makes it easy to get on and off while also keeping the hat in place when you need it to. Venting around the "brow-line" along with light-weight material make the hat cool in hot weather.
Kid's Scout Hat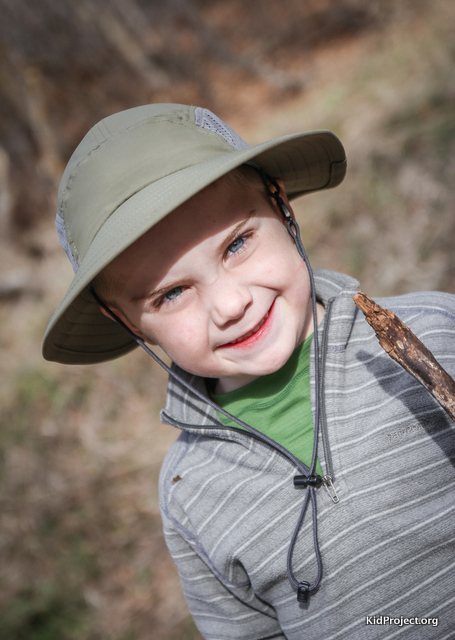 This is by far our all-around favorite hat. Full brim provides shade on all sides. Generous venting on the sides makes it super cool during the summer. An adjustable chin-strap allows you to really tighten the hat down on super windy days. Adjustable elastic around the brow line allows us to buy one hat that can be adjusted as our kids grow. Meaning we aren't buying a new hat next summer, or even the one after that. The brim of the hat is stiff – if you've ever had a "floppy brim," you understand the annoyance.
Desired Improvements:
I wish the bill on the Sun Tripper Cap was a bit longer. It is such a great hat, but I need (I want) more coverage on the face for my kids and myself.
The Bottom Line: These are by far the best sun hats we have found for our kids. Our largest obstacles have been 1. that many sun hats are… hot and 2. They are "one size" meaning I need to purchase another the next year, or they are huge. Sunday Afternoons designs fantastic hats for every family's preferences.