While in Monterey for the Big Sur Marathon, we were looking for some inexpensive (or free?) destinations where the kids could play, run, and experience a bit of the California ocean.  Oh, and if the moms could get an open water swim in (triathlon season is near), that would be a major bonus.
My friend stumbled upon Lover's Point while looking for open water swim locations near Monterey and as it turned out it was a great family destination as well! This is a must-visit park while you're in town.
Here is why:
Views of the coast from Lover's Point.
Beach areas for building sand castles, swimming or playing in the water. Many people climb the rocks (bouldering?) out on the point for magnificent views of Monterey Bay. There are also kayak and SUP (stand-up paddle board) rentals right down on the beach, as well as an on-site snack bar and restrooms.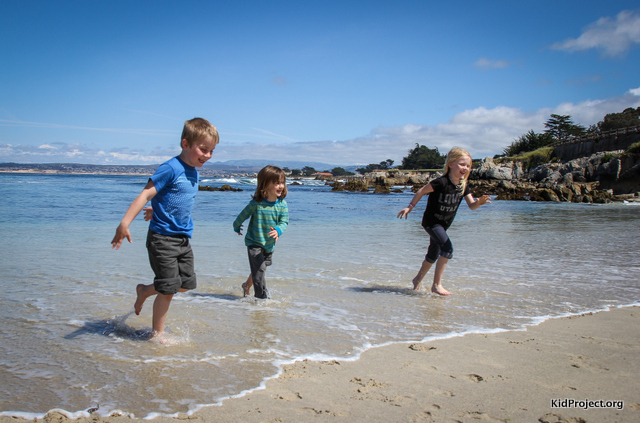 While the water was a little chilly, 58 degrees, many kids were out swimming with and without wetsuits. My friend and I each did an open water swim (my first ocean swim) in preparation for an upcoming triathlon. The water is relatively safe, with low danger in terms of ripe tides and under currents. Obviously you should check the daily conditions before you assume they are safe.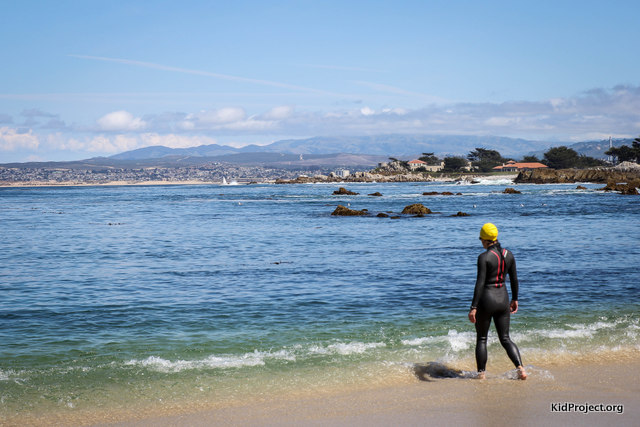 Directions: From Monterey, take Lighthouse Avenue northwest. It will become Central Avenue. Take a right on Grand Avenue. When it meets Ocean View Boulevard, look for parking.
More info: http://www.seemonterey.com/things-to-do/beaches/lovers-point/