As our kids get older, we have gotten bolder. Our adventures have migrated from family car camping to multiple backpacking trips a summer. But always the gear… sleeping bags that are heavy and bulky. So we jumped at the opportunity to try out backcountry quilts by Enlightened Equipment. And I must say, we've been won over. If you wonder what we refer all our friends too, look no further.
Tested in: Camping, Cabins, sleep overs, 45 degrees+
Cost: $90-$145
Availability: EnlightenedEquipment.com
Best Use: Backpacking with kids, camping, travel, EVERYTHING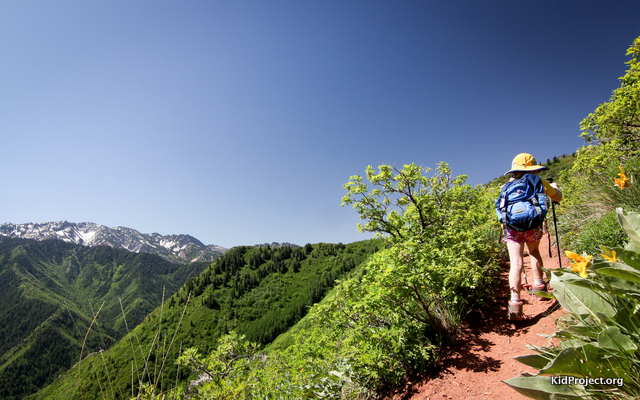 Selling Points:
Lightweight: Not lightweight as in "only use in warm weather" but light as in these quilts reduced our backpacking weight by 3-4 lbs. for our three kids. This is HUGE, especially at our stage, where the parent is still carrying most the gear or the kids are just starting to shoulder their own gear. Either way, lighter is better. We were originally using Deuter and Big Agnes youth sleeping bags, the lightest we'd found on the market with out costing a ton, with similar degree ratings (the Big Agnes is slightly warmer, going down to 15 degrees.) These quilts are 1-1.5 lbs. lighter each and pack down much smaller.
Kid's stay in them: Below is a video of how the quilts strap onto a sleeping pad or how the bungie straps work if on a larger mattress. I have not found a better way to keep small children inside their sleeping bags and on top of their sleeping pad. We love this system and will refer everyone to it.
Ultimately Versatile: These backcountry quilts are the most versatile outdoor sleeping product out there. They can be unzipped and used as a toss over quilt if you are inside or in a warm climate. The are the best option for backpacking with kids, but also work well for car camping or trailers. They pack small and keep the kids warm.
Significant Stats:
Prodigy Junior 30 degree:
Insulation: 6.0 APEX
Weight: 20.95 oz.
Packed size: 7.5×12 inches
Protege 30 degree:
Insulation: 6.0 APEX
Weight: 12.67 oz.
Packed size: 7×12 inches
Desired Improvements:
 Simple instruction manual for first time users when strapping on to a camping pad. It isn't hard at all. But it took me a few to figure it out the first time.
The Bottom Line: I would invest in a Junior down quilt for my kids, knowing it is lightweight, versatile, and will last them for many many years. If your kids toss and turn, this is a great option for keeping them warm and centered over their sleeping pad. The synthetic options are fantastic if you are worried about the quilt getting wet and needing to retain warmth or if you want to spend a little less. Overall a fantastic product. We've been won over to the backcountry quilt movement!