Today we get to introduce you to new clothing line called Ecoths, pronounced "Ecos", for all you men. Their clothing is 100% natural and blends elements of style with practicals from the rugged outdoors.
One of the things that caught my attention about this company was their desire to give back – for every garment they sell the brand will donate 3 meals to local food banks throughout the US. Ecoths donated 15,900 meals through the sales of their garments this spring and they are estimated to donate 60,000 by the end of the year, a pretty good start for a new company.
I got to try out the Humboldt Shorts and McKinney V-neck Tee and have so far been very impressed.
Humboldt Shorts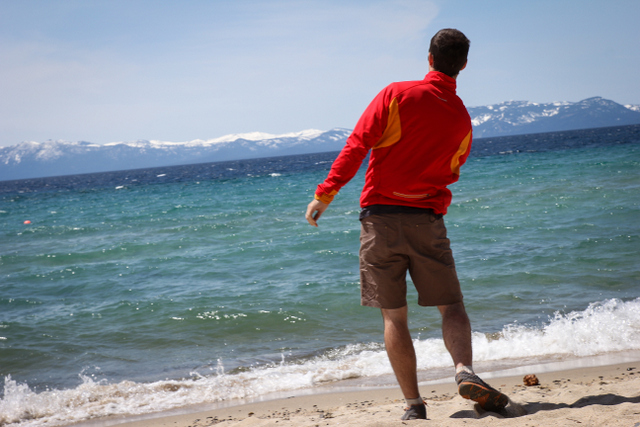 Tested in: Spring and Summer Casual Outdoors
Cost: $67
Availability: As of 6/2014 Idaho Mountain Touring or check onllne for a full list of retailers. In select Scheels stores and online Fall 2014.
Best Use: Casual Wear, Camping, Business Casual, 
Selling Points:
Fabric – I love the fabric of these shorts. They're made of an organic cotton and spandex blend. Essentially this means they are slightly stretchy and super comfortable, but also feel like they will stand up to some decent abuse without showing any wear.
Cut – These shorts somehow bridge the gap of looking sharp while feeling techy; the cut and fabric allow for unrestricted movement while not being loose or sloppy. With a 10″ inseam, they are slightly shorter than some of my other shorts, but that seems to be where the trends are going, and they certainly are not "short". (And I know short, I have running shorts.)
Desired Improvements:
Um, honestly, I love these shorts. Personally, I'd take another inch of length, but that is just personal preference. Shorts that look awesome, are so comfortable, and I can do anything in them? I'll take another pair!
McKinney V-Neck Tee
Selling Points: 
Fabric – This shirt is a cotton / poly jersey, making it stretchy and soft. It is comfortable like a t-shirt is supposed to be. It bridges the gap of being too shear and too heavy: it will last a long time but is still very comfortable.
Fit – I typically prefer my shirts to be an 'athletic cut' because of my long torso and not-oversized-rib-cage. The McKinney is one of the first 'boxier' shirts I've had that I've liked the fit of in years. The cut through the shoulders makes it lay nice and matches the same properties as the shorts: looking great while being very comfortable.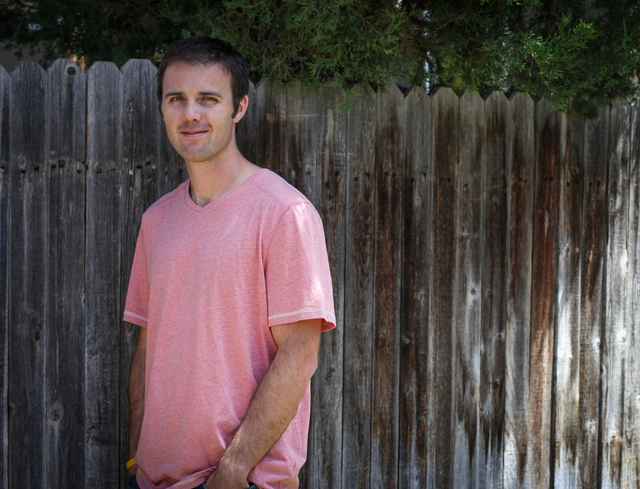 The Bottom Line: 
Ecoths is an awesome emerging clothing company with top-notch products. While they may be pricier than some options, I believe that this is more than made up for with their quality (and I assume longevity), sustainable business practices and general goodwill.