As an athlete and outdoor enthusiast, I've become quite the clothing snob. My mom always said I was motivated by comfort and it has only gotten worse. I want all my clothing, casual wear, business, etc to feel like heaven.
So when travel, adventure, and life culminated in one trip (Big Sur California, Yosemite National Park, Lake Tahoe) I packed the Newberry Sweater and Mayson Short by Aventura for all those times I wasn't in running shorts and climbing shoes. They did not disappoint.
Tested in: Big Sur, Yosemite, Lake Tahoe, Wasatch Range; spring and early summer
Cost: Approx $65
Best Use: When you want casual wear to meet function; travel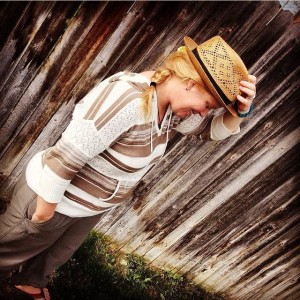 Selling Points:
Super Comfortable and Cute: That is the crux, right? If it isn't comfortable and cute it is a "fail." The Newberry Sweater, with the cute hood and 3/4 length sleeves, is perfect for a cool day at the beach or dinner in Park City.
The Mayson Short is incredibly versatile. Made with organic cotton and cut in a relaxed style, I wear these almost every day. And after a week scrunched in my suitcase they weren't wrinkled.
At first I thought the cute button closure on the pockets would be a pain – cause I actually use my pockets a lot.  But found that they are easy to access and I can re-buttoned it with one hand. Perfect for keeping my iPhone handy but still secure when we are scrambling over rocks or chasing a kid down the beach.
Eco-friendly Materials: "AventuraClothing.com is helping the Earth… One garment at a time with organic and eco-friendly clothing designed for women." And at the end of the day I feel a little better knowing my money is going towards something that isn't destroying the land I love.
Durable: I feel comfortable saying this because one of my favorite pair of Aventura pants is nearly 5 years old and looking fantastic. In fact the only problem is I've lost some baby-weight and they are now too big! (Good and bad news, right?) Made with similar materials, I expect these pieces to last as well.
Desired Improvements:
Cost. We all want something for cheaper, right? But I have a hard time spending $65 on a pair of shorts and many of the people I know do too.
Just a FYI: I've found Aventura to have a looser more relaxed fit than many other outdoor brands, meaning if you are between two sizes, go with the smaller size.
The Bottom Line:
Aventura clothing for women is buttery soft, great for travel and holds up over time. Pick a few versatile pieces to add to your wardrobe and you won't regret the cost.