For the last few summers (and winters) we've collected our crew and headed to the Outdoor Retailer show in Salt Lake. The fun part is seeing all the friends you've made along the way. Think huge outdoor block party.
The part I hate? So much stuff… for supposedly being a group of people who love simplicity and hence the outdoors, we are remarkably "un-simple."
But amidst the stuff… there is good stuff. New gear that can help get your family or yourself out adventuring. Here is what to look for in the next year:
Sigg Switzerland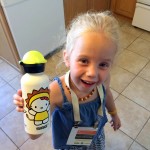 New designs and cleaning tabs too! My kid's love and use their Sigg bottles every day, perfect for back to school.
Glide Youth SUP Boards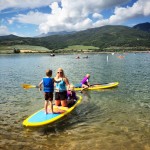 My 8 and 6 yr-old had a great time on the Keiki board. It was stable, easy to get back on (once they jumped off), and easy to maneuver.
Outcross by Chaco (Kid's)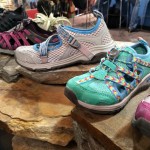 Love Chacos! A shoe for the little ones that is similar in design to the Keen Newport but lighter weight!
Osprey's New Kid's Backpacks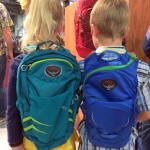 Osprey is releasing their new line of kid's backpacks this next winter. They fit my 6 & 8-year-old perfectly, hydration compatible and everything you love about Osprey packs in a smaller package.
Swiftwick Compression Socks
For the first time I had someone who could explain the ins and outs of compression to me, why it works, when I should do it, and why their sock is better than others. The owner of Swiftwick sold me! Try out their compression socks this fall race season!
Zephy Fire Handheld Flashlight by Nathan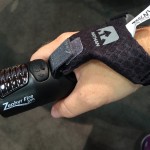 Now that Chris is cutting his teeth on trail running, we notice things like easy handle held flashlights. What I loved? These would be great for kids to! Rechargeable batteries, multiple light settings (including emergency beacon), and rear-facing LEDs making you visible from behind.
Granite Gear Packable Duffles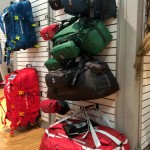 Do you pack in duffel bags but hate storing them? We have. Here is a durable duffel bag with a square zipper along the top for easy access, but it packs down into a small storage bag when not in use! Awesome.
Craghoppers Kid's Line of Packable, SPF, Bug Proof Clothing

I feel as though I should highlight any and all kid's outdoor clothing since there is so little of it! Kid;s clothing designed just like Mom and Dad's.
Hydropak Stash Bottle


Coming this fall, this water bottle folds into itself, is extremely light-weight, but is also durable. I actually saw a man stand on a full bottle without incident.
New favorite adventure snack?
Pistachio Chewy Bites! Check them out!