I honestly cannot believe it is the back-to-school time of year. Quite literally I am in summertime-travel mode, backpacking in Wyoming with a group of girlfriends while you read this post.
But I am going to have a rude reality-call when I get home, three kids in school and my time spent in a whole different manner – making meals and balancing homework instead of carefree hikes and last-minute trips to the pool.
I know some moms love having the kids get back to school, but honestly I love all the summer adventures we have and all the free-time in the world to explore.
So I figured I'd accomplish two things today: 1. Introduce you to an awesome Colorado complany that can get you out the door quickly in the morning. 2. Share with you other ways we save time in the kitchen but attempt to remain healthy eaters.
Saving time in the kitchen
1. Easy but filling breakfasts: Nothing is worse than feeding your kids only to have them hungry an hour later. Sometimes this happens no matter what I do. But often if I choose foods with healthy fats and protein, it doesn't. Eggs are easy and contrary to popular opinion, relatively quick.
But recently I stumbled upon Flapjacked Protein Pancakes and they have become a weekly favorite because they keep us full without "weighing" us down. They are super easy to make (ie. my 6-yr old whipped it up  for me one day with minimal instruction), made with natural ingredients and high in protein and fiber. We like topping them off with fresh berries, walnuts and bananas.
These would be great for camping and backpacking as they only need water added. [Flapjacked is having a sale! See info below.]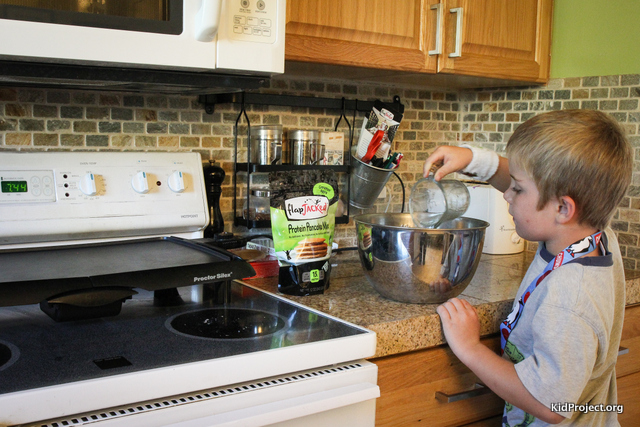 2. Buy pre-prepped foods, not processed: We buy pre-sliced onion and peppers, pre-cooked chicken and packages of baby spinach washed and ready to go from the produce aisle. I know… more expensive, right? But we can easily toss these veggies in our eggs in the morning or in smoothies, salads, fajitas, and pasta without having to take the time to chop it all. Often, TIME is the difference between eating at home and eating out. And I promise those pre-sliced veggies or chicken are far less expensive than eating out for the whole family… and far healthier.
3. Keep the car stocked with "adventure foods": In the end, if we've failed in the kitchen I always know we have a back-up plan in the car, whether on a field trip or headed skiing. We hit up Costco for large boxes of granola bars, nuts, fruit leathers, etc and keep them in the trunk. You'll be amazed how many meltdowns and how many fast-food trips we've saved with our stock of snacks.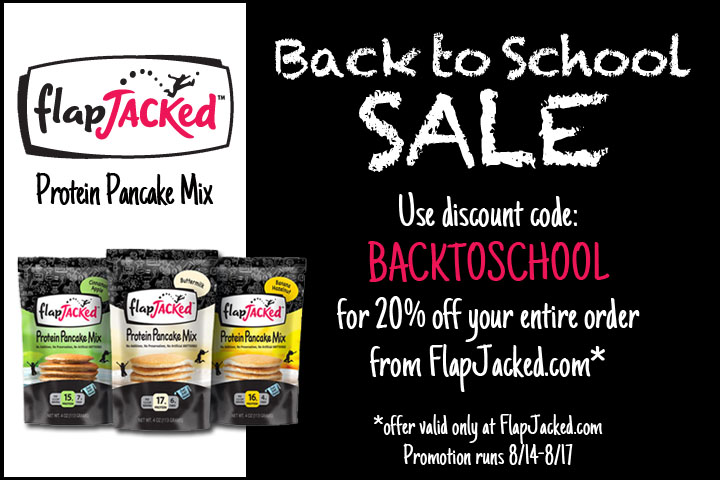 For more info on Flapjacked you can find them on Facebook, Instagram, and Twitter. Samples of the products were provided for our testing.