I've never regretted taking our kids into the backcountry. We've taken small steps in that direction, biting off only what we are comfortable with. But after a few summers of backpacking with the kids, the only thing I've regretted was not doing it sooner!
I'd like to call the Uintas, "the land of lakes." It should also be called, "the land of family adventure" because there is a ton of exploring to be done that is easy to access, generally easy to navigate, and truly beautiful.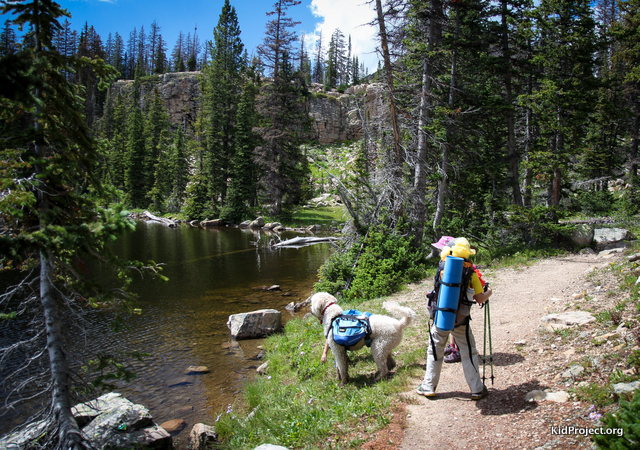 After last summer's first successful trip backpacking with our kids to Willow Heights in the Wasatch Range, we were stoked to go again. And so were the kids. We'd planned out a rough outline of our trip:
Starting from the Crystal Lake Trailhead, we'd hike past Cliff Lake to Clyde Lake and from there figure out where we wanted to plant ourselves for the weekend. Though this was a super small hike by comparison to the norms, we also had young kids carrying their own packs (albeit lightweight) and two of the kids were ages 4 and under. Total we had 3 families, 7 kids, 3 sets of parents and one courageous grandma. 🙂
The hike in began with rain! A good 15 minute downpour. Not enough to stop us from going but certainly in the back of my mind I was doubting where this day might take us.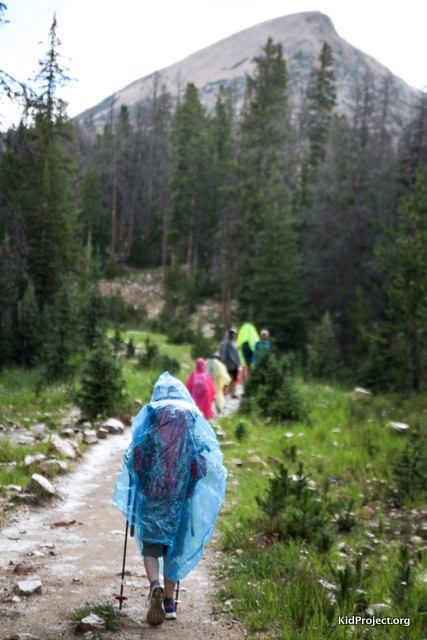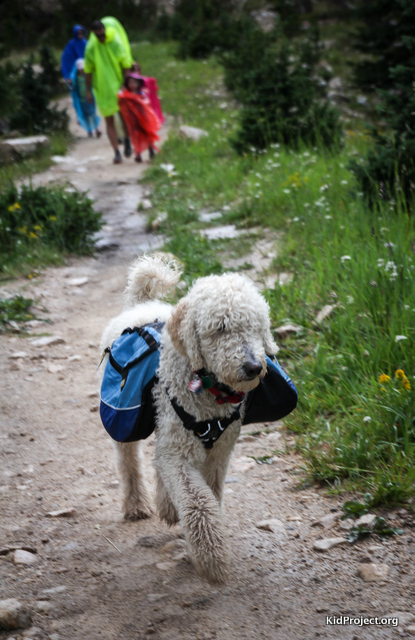 But by the time we reached Cliff Lake, the rain had stopped. We pulled out the orange slices, of the sugary variety, and my husband headed down the trail.
He figured out a new hiking strategy: aid stations for the kids where they find a sugar treat waiting for them on some rock or log.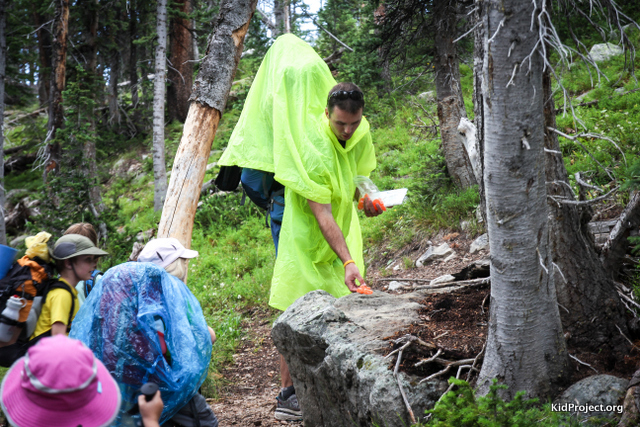 The trail is pretty gentle, with a short but steep climb near Wall Lake. The trail becomes less obvious just past Wall Lake and we found ourselves off trail for a short section before finding it again. This is obvious from the loop-de-loops on our map at the end of this post. 🙂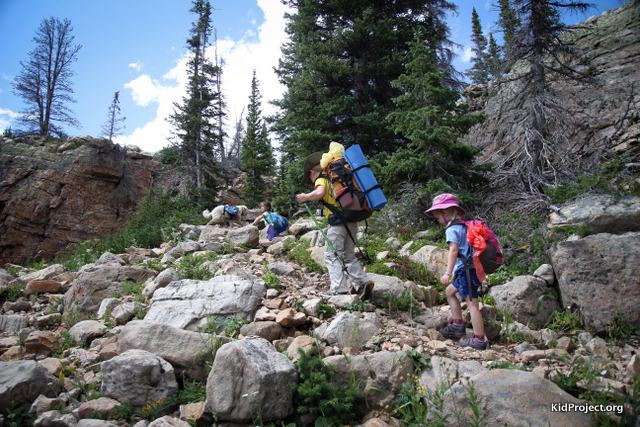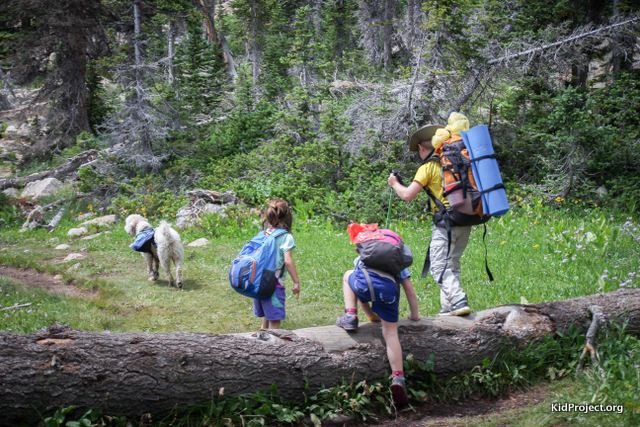 At roughly 2 miles we reached the southern end of Clyde Lake. And it seemed we weren't the only families out adventuring. In fact, one overnight group had an infant. Go them!
We spent the next hour or so hiking around and scouting out a site. We settled on one just south of Booker Lake. Let us just say there is no lack of awesome camp sites in the Uintas.
The evenings were mild, and I loved our first official trip in the backcountry with the kids' new quilts by Enlightened Equipment. If you are looking for a sleeping bag or quilt, check them out.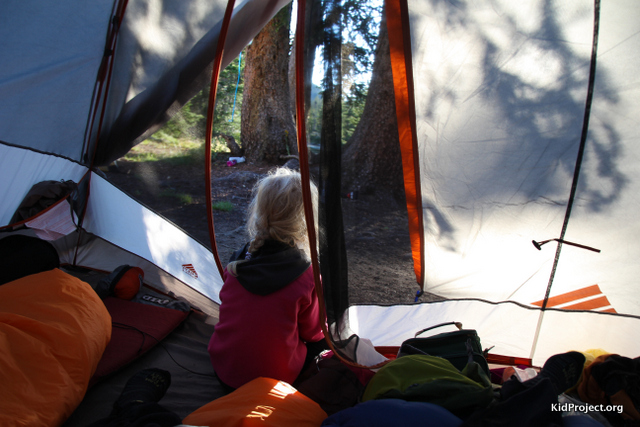 The next day we headed out on a day hike. We'd originally planned on summitting Mount Watson, but after a quick run up it the night before, the dads decided loose rock and steep scree fields weren't something they were begging to do with 7 kids.
So we headed out in search of Hidden Lake and found a ton of wildflowers in the process.
That evening we collected firewood, and enjoyed our marshmallows and wine in the heated glow of the flames. It was beautiful up there: quiet at night, magnificent stars and even the mosquitoes were so much better than our trip last year.
Due to a rainy weather forecast on Sunday, we hit the trail home bright and early! These kids did awesome! And next year we feel inspired to go further and longer into the backcountry. Baby steps, right?!
Here is a GPS map of our trip and basic stats: