This summer began with what was, in my mind, an outrageous endeavor: to hike Grandeur Peak in the Wasatch Range of Utah with our three kids ages 4,6 and 7. After a successful summit and a summer full of hiking and backpacking, it seems that Grandeur was only the beginning.
I read once that kids are far more limited by what we expect they can do, than what they can actually do.  And we have found this to be true.
So last weekend, when I mentioned taking my folks to Lake Blanche (since they've never been there) my husband didn't even question that the kids would be coming along. Considering that we were hiking the day after Halloween only strengthen my purpose…. we'd have plenty of trail-bait to make it to the lake.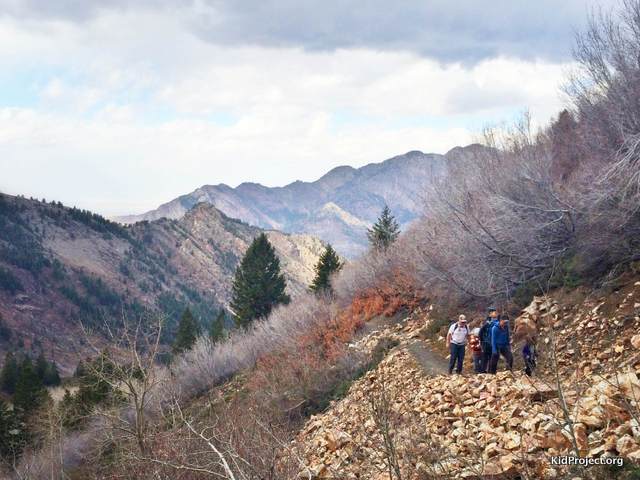 Lake Blanche
Length: 7.8 miles
Elevation Gain: 2,735 ft
Trail Type: Out-and-back
Season: Summer through Fall (Snowshoeing in Winter)
Trailhead Elevation: 6,220 feet
Top Elevation: 8,922 feet
The trail to lake Blanche starts approximately 4.5 miles up Big Cottonwood Canyon at the Mill B trailhead. What begins as a pavement path shifts quickly to rocky trail. The first 1.5 miles of the hike are a gentle incline but it steepens significantly in the last 1.5 miles to the lake. The trail is easy to follow and well signed at any junctions.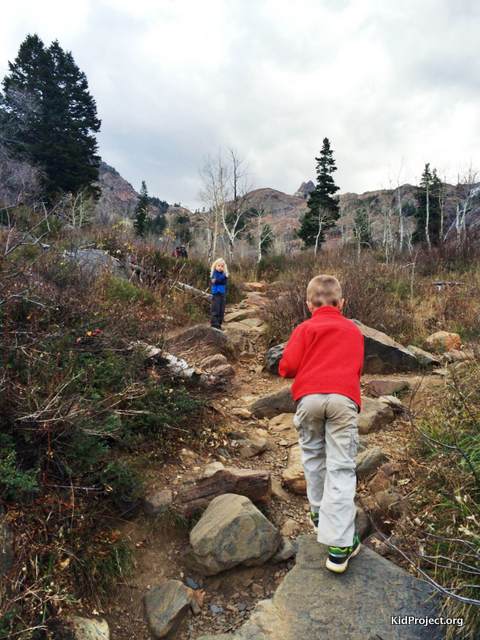 We began our trek at 10 a.m. with storm clouds popping up from behind the peaks intermittently. We'd checked the Wasatch Snow Forecast and knew we'd be seeing precipitation, probably as we left the lake.
The kids did great on the hike up. We stopped for a few short snack breaks, and there was much encouraging and goading up the trail for the last 3/4 of a mile.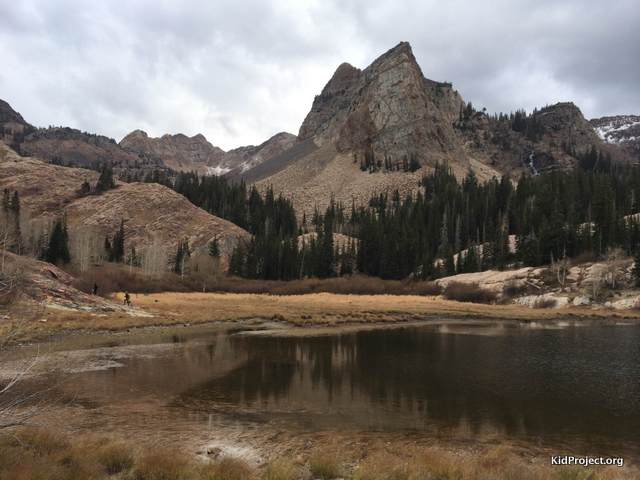 Being that it is late fall, we brought all manner of layers: rain jackets, fleece, and even our down jackets. After only a few minutes at the lake, we quickly put on all our layers. It is always amazing to me how I can wear a t-shirt on the way up and most of my ski layers on the way down.
Our prediction for rain on the way back down proved correct and in fact, what was a slushy drizzly up high, turned into a good downpour lower in the valley. I'll be honest, there were more than a few tears from the kids in the last mile. Ezzie fell asleep on my husband's shoulders and my son's hands were soaked through and cold. But we all survived our wet adventure and in fact all trace of grumbling quickly dissolved as the heat churned out in the cars.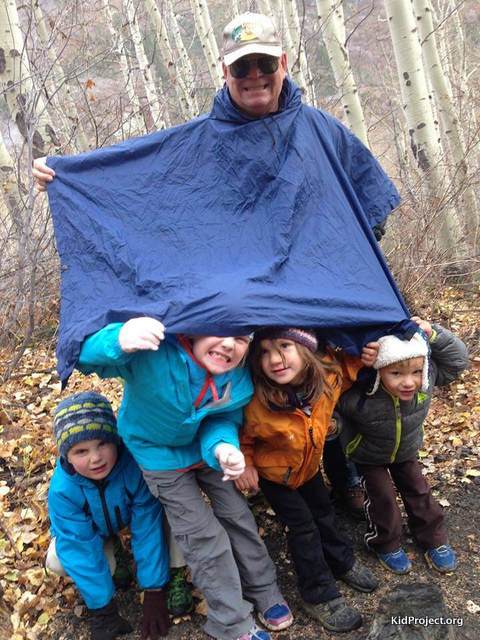 This is one of the most beautiful hikes in the Wasatch, a favorite for sure among tourists also. For this reason we've always hiked it mid-week or during the shoulder seasons. I have word from many friends that it is a great snowshoeing trail as well.
Below is our GPS info. Please take into account that our pace was much slower in the last 5-7.8 miles than indicated. My husband was tracking our progress and took off ahead to get a cold kid to the car. Overall hiking time including lunch at the lake was roughly 5 hours.