Tested in: Alpine day hikes, city bike commuting, slot canyons.
Cost: $79.99
Best Use: 18-liter Day pack for hiking, bike commuting, or travel.
Selling Points: The sleek styling and compact design of the pack will appeal to both the adventurer and city slicker looking for an easy access, multi-use pack. It has many of the features of a good day pack: hydration compatible, comfortable suspension and waist belt, expandable exterior stretch pocket and water resistance. We hiked for a few hours in a constant drizzle verging on pouring rain, and the pack shed all the water without any leakage.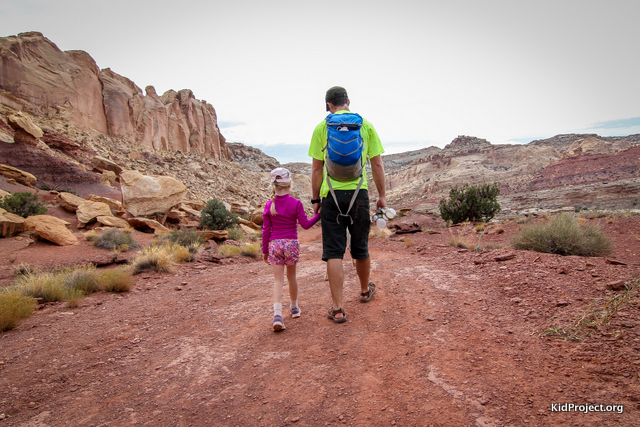 In addition, it has the Boreas specific qualities that set their packs apart from other brands, such as the hidden daisy chain gear loops along the top and around the middle. This pack is decently lightweight, weighing in around 1.3 lbs.
The Larkin worked great for day hikes. I could fit all of the essentials without overloading myself. For longer hikes with the kids (meaning I am carrying a lot more layers and food), I found that I needed to move to a larger pack. But for 80% of my daily adventures with the kids, it is the perfect size.
The narrow design of the pack worked well for biking. It did not ride up on my back and bump the back of my helmet, except for when I was in the drops coming down a hill. And the exterior stretch pocket was awesome for stowing my helmet when I wasn't on the bike.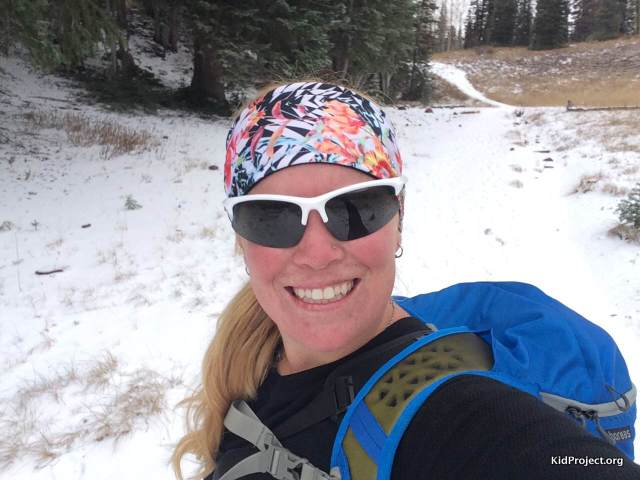 Desired Improvements:
One thing I love about the pack are the narrow shoulder straps (being a woman) yet I fear they are too narrow. Depending on my load, they would, at times, rub on the side of my neck. I'd suggest they are moved a bit further apart.
Secondly, one might consider their own personal design preference. I love the easy to open zipper top that provides access to a large main compartment. My husband, however, hates zippered backpacks, having had a few to many of them break on trips. He'd prefer a roll top or synch-closure.
Lastly and most significantly, there are no exterior water bottle holders! Majorly bad news. Fine if you are devoted to a hydration bladder but we often use both, the size zipper pockets could be enlarged just slightly (and zippers removed) and then work for water bottles too. Right now they are the perfect size to be not-so-useful.
The Bottom Line:
Boreas makes some high quality packs that are perfect blend of style and usefulness which works for a large majority of day hikers. If you want a pack that can double for city life and outdoors, check it out!
However, if you are a more avid hiker-pursuing lengthy summits or climbing, make sure you are aware of YOUR essential elements in a pack, as the Larkin is missing a few "usual" factors such as water bottle holders. And we all know a water bottle swinging around from a daisy chain is an annoying option.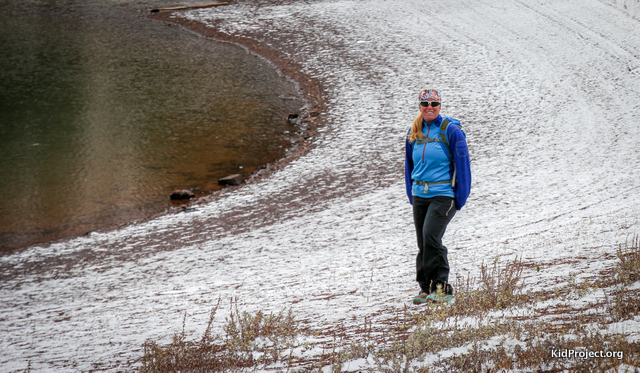 This sample received by Boreas for the purpose of the review. All opinions are my own.