Mom, what is a wedge again?" My 5-year-old daughter asks.
OH NO … I need to set some seriously low expectations for day 1 on skis!
Ski stoke is in full swing as Utah resorts are opening across the Wasatch. But with a couple of years under my belt as a "ski mom" I've learned the stoke of the first day on snow is woven tightly with the stress of all that might go wrong…
Like this day from 4 years ago: Swallowing Our Pride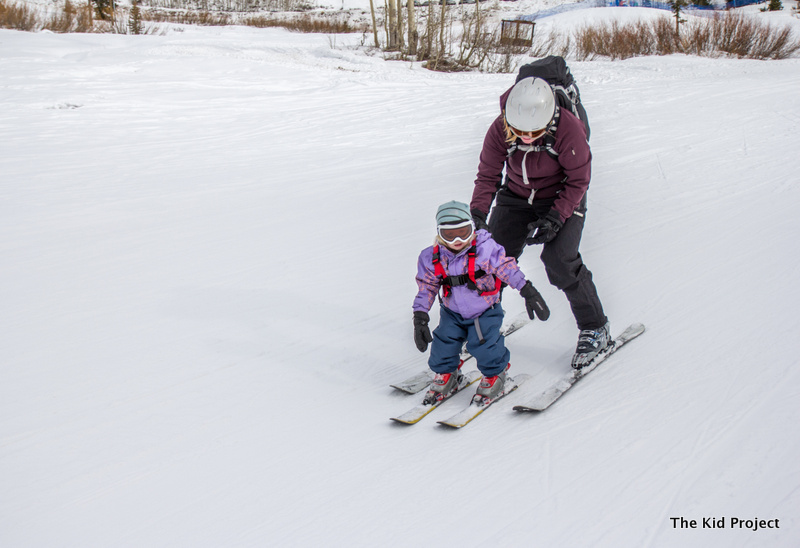 Yes. Four years ago we forgot the kid's ski boots. The year before that, we opted to start the kids skiing on the local sledding hill verses an actual ski area (good decision), yet exhausting for mom and dad. And last year we skied in long sleeve shirts in 50 degrees. It sounds fun, but the lack of snow was utterly demoralizing.
Yet all the mishaps never seem to stop me. 🙂
This year, when Brighton Resort opened mid-week, I declared a snow day, packed up the kids and met the grandparents on the slope. This is one of many blessings of home school. And every year, as the kids get older and more independent, skiing just gets more and more fun. But this trip wasn't without its difficulties.
My youngest did indeed remember how to wedge, turn and stop after one run of falling to control her speed. And the older kids jumped right back into parallel turns like they hadn't had 6 months off. But the weather was epic.
Low temps and high winds = multiple warm-ups and hot chocolate.
But after last year's dud-of-a-winter, we are not gonna complain about snow or cold temperatures! We grabbed the down jackets and balaclavas for all the kids and hit the slopes anyways. Anyone else up for some ninja skiing?!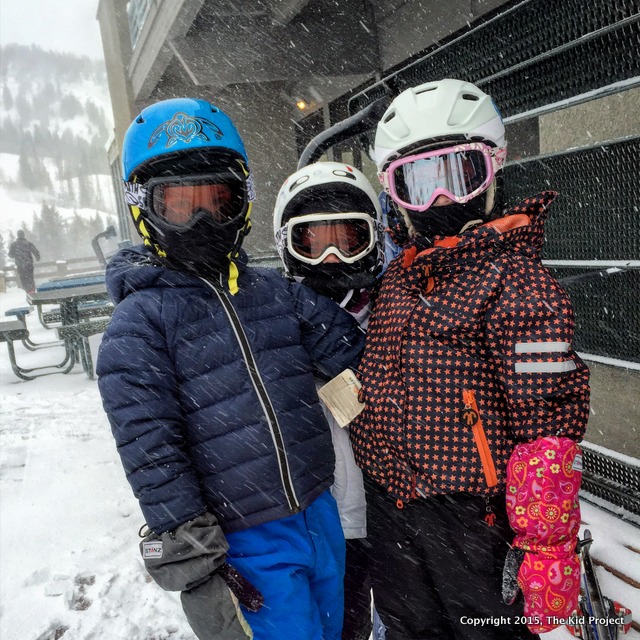 Sometimes you just gotta go anyways. 🙂
So here's to a new season, with hopefully more snow than last!