When it comes to sun protection, our preference over sunscreen is simply to keep the kids covered (ie. hats) during the hottest parts of the day.
But we learned early on that not all hats are created equal. Some are sized better, stay on well, provide greater shade, and are cooler. Sunday Afternoons is our go-to brand for sun hats that we trust for all ages, but especially for our kids.
This summer we are trying out the Kids' Clear Creek Boonie Sun Hat:
Tested in: Warm weather, hiking, paddling
Cost: $26 MSRP
Availability: SundayAfternoons.com or major retailers such as REI and Amazon
Best Use: General Sun Protection
Selling Points:
What makes this hat unique from other Sunday Afternoons Hats are the fact that it is reversible, giving you two different options for wear.
The quality is just as I have come to expect from this company, they thought through and designed a truly reversible hat, with a movable chin strap and ability to tighten/loosen the cap around the head as well.
The fabric is awesome, drying quickly, washes well, returns to form after crushing or packing in a backpack, and the brim is large and provides a ton of shade over the face and neck.
Significant Stats:
UPF 50+ Sun Rating
2¾" Wide Brim
Reversible for Two Color Options
SmartStrap™ Breakaway Chinstrap
Water and Stain Resistant
Adjustable Sizing
Packable/Crushable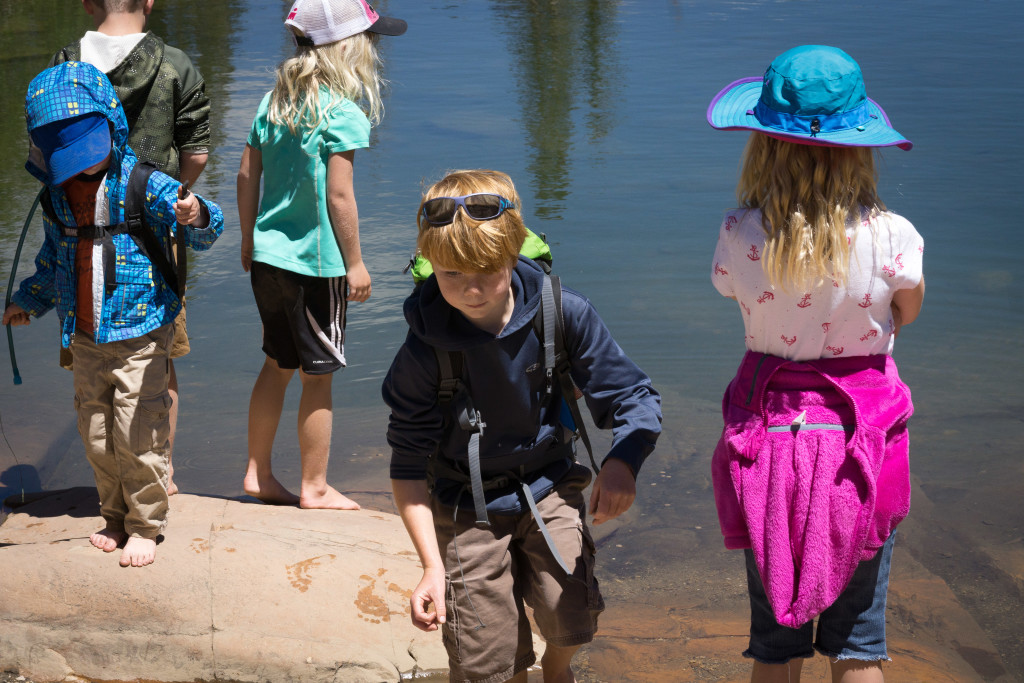 Desired Improvements: 
This isn't necessarily a needed improvement but an observation. This hat is warmer on the head due to the double fabric and reversible nature. If your primary concern is venting and cooling, I'd suggest you go with the Sunday Afternoons Scout Hat.
The Bottom Line:
A fantastic hat, basically you get two hats for the price of one. I'd highly recommend this hat.
This sample received from Sunday Afternoons for the purpose of review. All opinions are our own.