We've made the short trek up to Alta the last couple weekends to take the kids skiing. It has been a blast and there were lots of other parents joining us on the endeavor with their kids. All ages, all sizes.
Some parents cheered us on, mentioning how they didn't start their kids till they were older and regretted it. Other parents had even younger kids than ours that were cruising down the runs.  One kid, barely 2 years old, could out ski my 3 1/2-year-old, easy.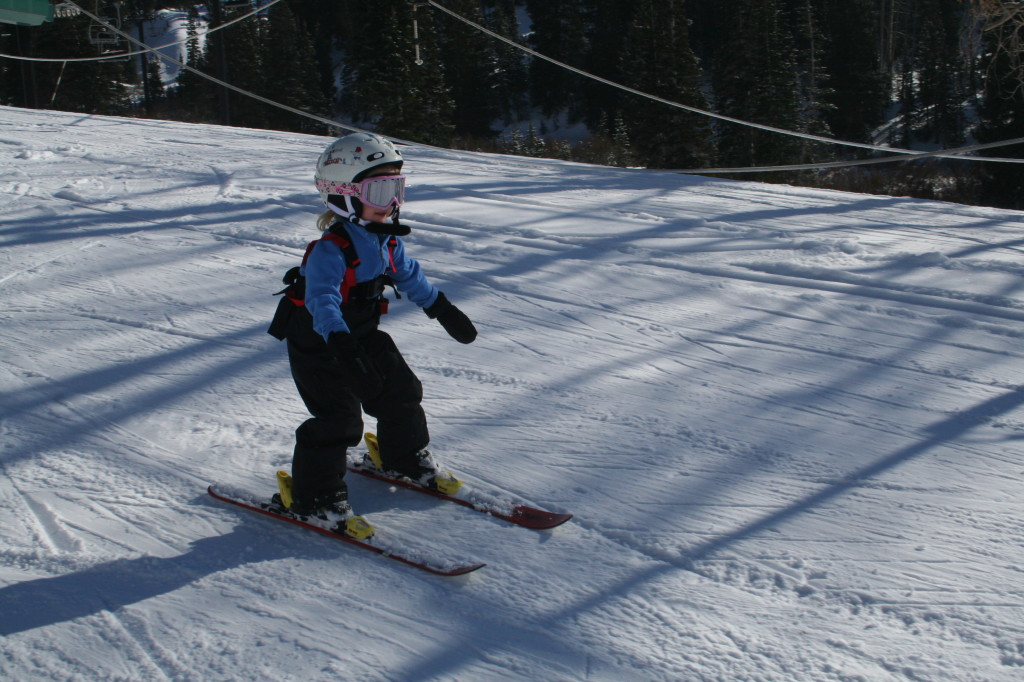 There are many opinions on how, why and WHEN we should start our kids out in certain sports.  One ski instructor was cautioning a parent to make it as fun as possible, "because skills learned between the ages of two and five don't make much a difference in a kid's ability level when they are older."
Other parents ran around like drill sergeants (and I must admit I tend to be like this) instructing, teaching and even nagging on perfect form.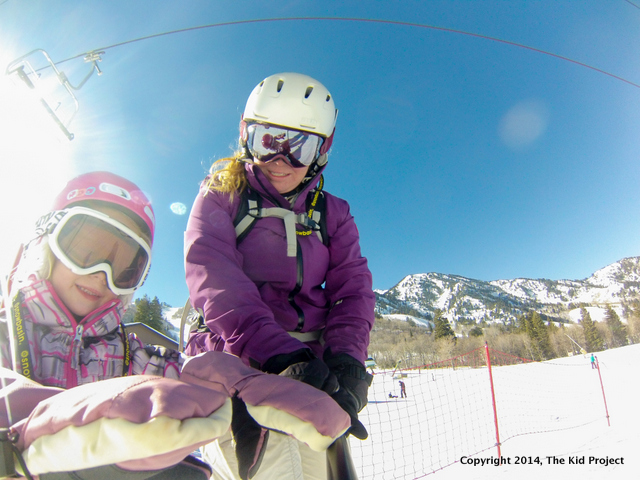 On the other end of the spectrum, I chatted with two parents who were innocently asking how our kids were doing. They mentioned that they weren't starting their kids till they were older cause they were afraid if they started them too early, they would hate skiing.
So with the wide variety of opinions, I guess I want to ask my readers this question, "is there an age too young to start skiing? Or any other sport for that matter?" What things do you take into account before starting your kids in a sport?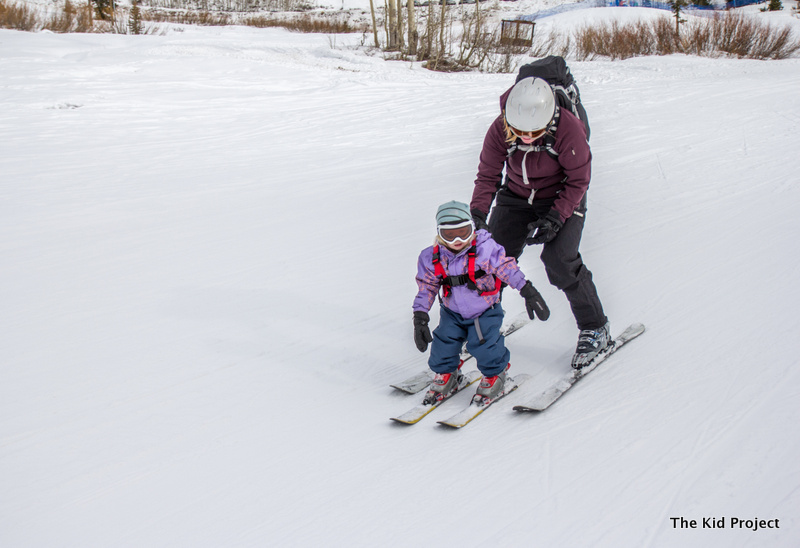 For our family, starting our kids around the age of two was a no-brainer. Not because we are raising the next Olympians, but rather because we as parents wanted to get out in the mountains during the winter. We love skiing. We ski on the weekends and holidays with grandparents. We live in mountain states, where if you want to get outdoors in the winter, you'd better embrace the cold! So skiing it was. And we were up for the challenge.
And maybe that is one of the key points to be made:
Are you, the parents, up for the task?
Even if you opt for ski school, you will be spending much time dressing, packing and skiing with the kids on the bunny hill. Do you want to do this? Does your child? For us, when a child "CAN learn to ski" is the wrong question.
The right one is, "when do you WANT them to learn to ski…."