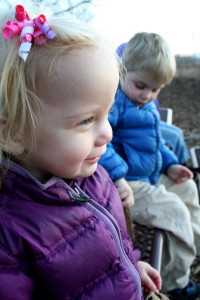 This week has been cold!  And in honor of the season we are posting a weeks worth of reviews, tips, and info on keeping the kids and babies warm!
I grew up skiing. I would venture on saying it was a family religion. And because of it, winter was always my favorite season…until I had kids. Kids are hard to keep warm, hard to get dressed, and hard to tote around all bundled up. And that made my winters very hard…
So here are two jackets I LOVE! They are affordable, wash easily, and WARM.  And in case you are wondering… I did not receive some sort of compensation from REI for these reviews!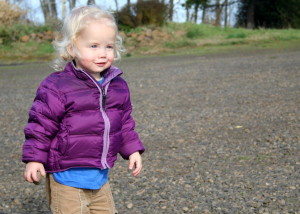 1. REI Down Jacket (girls/boys) – Toddlers: We think these jackets are awesome! We bought our first one for our son when he was two.  And soon there after, bought one for our youngest girl.
Our favorite aspects other than warmth:
They are compressible and easy to pack and buckle in a car seat.
The cuffed wrists allow you to buy it a few sizes too big thus getting a few seasons out of them.
Half the price of other brands such as Patagonia or North Face.
In the words of my mother, "They wash like a dream."
Cons:
Anything without a hood is missing one…in my opinion.
Down is useless when it gets wet.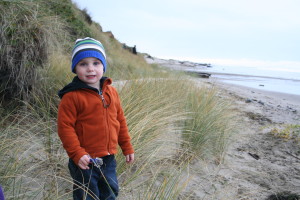 2. REI Boulder Ridge Fleece Jacket (girls/boys): Each of my kids have one, making quite a site when they are all walking in a row. I got these for $9 each at the end of last season!
Why we love this fleece:
These jackets layer well.
It doesn't pill or thin after lots of wear and washing.
Fleece maintains some warmth even if it gets wet.
Very versatile: camping in the summer, climbing in the fall, layering in the winter.
Cons:
For more info from a Mom who really knows the cold check out Family Adventures in the Canadian Rockies.  They live in Canada, which gets really cold, and are avid cross country skiers, hikers, and all around snow adventurers.