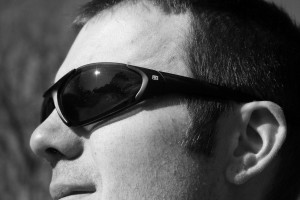 So, I [Chris] recently had a dilemma. My sunglasses went missing.
First, let me explain my sunglasses history, as sometimes context and history proves everything. After all, if someone says, "They are the best sunglasses I've ever owned" and they are the only sunglasses ever owned by said person, the statement can be generally discarded.
Over the last 10 years I've owned 1 pair of Nike sports sunglasses, 3 pair of Smiths and 2 pair of 'stylish' Ray-Ban sunglasses. Currently I've lost most of them, and am just left with my stylish-but-less-functional-for-outdoors Ray-Bans. So, when my wife asked if I wanted to review some sunglasses, I said, "ooh yeah! pick me! pick me!"
Be The Ball Optics claims to be the best $100 sunglasses for under $50. I'm not entirely sure what that means. I mean, isn't half the price of a $100+ pair of sunglasses so you can have a big "O" or "S" on the side of them?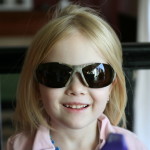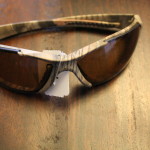 One week later a box arrived with two pair of Be The Ball Optic's sunglasses (500 series). I opened it to find a nice silky pouch (think Oakley). My first impressions? I was slightly…disappointed. They were sunglasses. My friend noted that the frame was slightly bent (like 2mm…I thought 'Who cares') but he said he wouldn't buy them for that reason.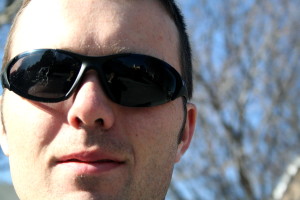 However, being dedicated to the review (and needing sunglasses) I used them for the next week. Driving, skiing, walking, err, that's about all I can do this time of year. And? Well, they're growing on me (figuratively, thank God).
I love that the lenses are very, very clear and offer no noticeable distortion. This may seem like a no-brainer, but relative to the Smiths and Ray Bans I've owned, these glasses felt much more transparent. If they didn't darken, I'd think I was just wearing frames. This certainly sets them apart from the gas station variety. I think that BTB tries to advertise this by saying they fit an "8 to 10 base curve" and "Visually correct de-centered lenses", but as I'm not an optician, I have no idea what that actually means. I just take it to mean they fit my eyeball spacing well.
Beyond their clarity, they are also ballistic rated (here is a video of their lens that stopped a 0.22 bullet.) This is good in case you are commonly mistaken for a rabbit or other small game. On a serious note, your eyes make it much easier to do active endeavors…so protect them!
The frames felt a little cheap to me and my first thought was that they skimped on the frames to provide a superior lens. I was OK with this. Upon further reading I've learned their frames are made from a material called "TR-90". Having no idea what this is, I consulted Google: "Grilamid TR grades are transparent thermo-plastic polyamides based on aliphatic and cycloaliphatic blocks." Relieved that my ignorance has been removed, I have concluded that the frames are supposed to be really durable.
The bottom line? I like them and will continue to wear them. I do miss the finer tuned styling of my Smiths, as well as the "Look at me I have expensive sunglasses" factor. However, the BTB sunglasses perform better, and cost less. My biggest enemy to sunglasses is loss, and it is nice to lose a less expensive pair of glasses.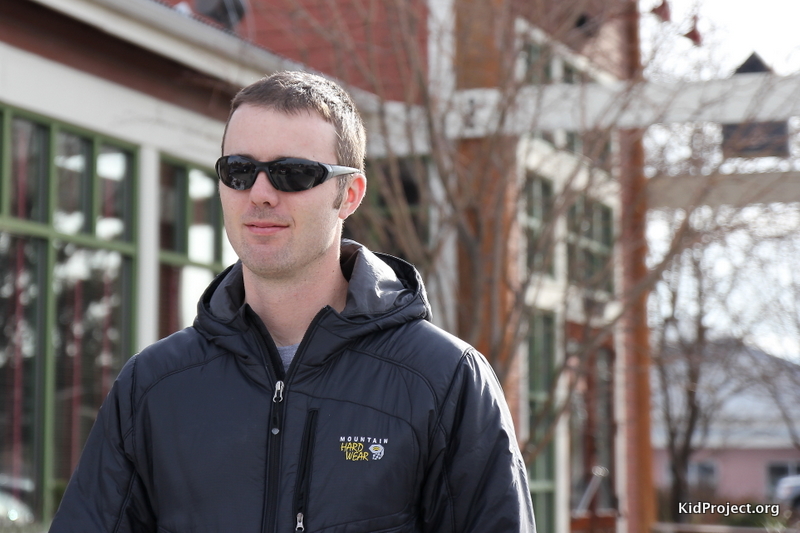 Lastly, since this is a review, I'll sum it all up in bullet points:
Pros:
Awesome lenses. Good protection (esp. from stray bullets). Felt good to my eyeballs.
(Supposedly) durable frames. All that TR-90 mumbo jumbo.
Acceptable price point.
My wife found they did not fog up while skiing with the kids – a first among sunglasses for her. So they would be great when you need running sunglasses for high output activities.
They have lots of styles as well as glasses designed for nearly every activity under the sun: water sports, cycling, road, tennis and golf sunglasses.
Cons:
No name recognition. I know this is vein, but I honestly think it is why most of us buy the name brands, so everyone can see we bought the name brand. We pay lots of money for this. The marketing folks at BTB have a lot of work cut out for them if they want to catch up.
Don't 'feel' quite as nice as my Smiths did. This is squishy and subjective, but you know…
If you are interested in trying out a pair – we have great news! BTB Sports is giving our readers a 30% discount on a pair of sunglasses.  Here is your promo code to use online: KIDPRO30