I wrote this post on my bike this morning. No, I am not super-woman. I did not have my laptop propped on the handle bars, typing away while simultaneously sweating away last weekend's s'more.
But I was spinning away at the gym, focusing too much on my legs that were screaming, "can we be done now?!" And so I asked myself this question, "Why are we doing Expect[ing] to Thrive?"
This is why: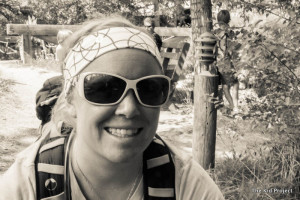 Because thriving as a mom is hard. There is nothing more draining, confusing, stretching, confounding, or sacrificial in my life than motherhood. And with God by my side, there has been nothing more influential in my daily "joy-factor" than fitness. I've also struggled immensely with finding the time, energy, money, and place to get my body strong again. I mean as a mom, you have no time!
Working out is hard. The vast majority of Americans would say it is, "not fun." But you want to know what is not fun? It is not fun being too tired to kick the soccer ball around for a few minutes with your son. It is not fun having someone think your pregnant…when you are not. It is not fun being so tired from the hike that you cannot enjoy the view. It is not fun watching all the other people have all the fun. Excuses are not fun.
Right now this quote from one of my high school ski coaches is banging around inside my head:
The reward of completing painful tasks out-weights the temporary relief of not completing them."
My Story…or a bit of it.
For those of you new to things around here, I am mom to three kiddos. Spaced a little under two years apart, I spent the good part of six years either pregnant or nursing. This is not a huge accomplishment, I've known many women who have done more and far more graciously at that.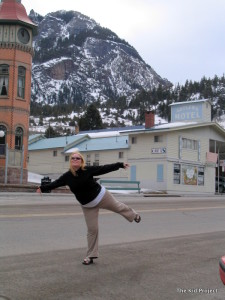 All my pregnancies were c-sections. But other than that, all went off without a hitch. But a few things were different with each one. Honestly, I was a big baby during my first pregnancy. Not expecting the flu-like horror that "morning sickness" was, I spent many long days on the couch bemoaning my body. I tried to workout once/twice a week, but every little ache and pain was amplified by my uncertainty on what I could/should do with my pregnant body.
With baby #2 things were far different. For one, I was barely sick. For two, I was committed to working out as much as possible, mainly because I was learning I felt better when I did. Kickboxing, cycling, hiking, skiing. And while my belly still got huge and my back still ached, one thing I definitely noticed was my post-partum push to get back in shape was far easier and faster…
Maybe that is why I am so excited about this event. Because fitness really can make a change in how you feel, for the better.
Why is fitness and motherhood a dangerous topic?
Well, let us just call the elephant in the middle of the room out: comparison. We compare all-the-time! Don't we? There are going to be guest posts and interviews from many women this week that would simply make me feel like a failure, if I chose to compare myself to them. Women who have never missed a singe workout or climbed harder routes during pregnancy than I do in my best climbing form! There are women who have started companies, gone on outrageous adventures, or simply "have-it-all-together". I've come to be content (most days) with the fact that I am normal. I am a jack-of-all-trades…master of none. And really, it that so bad? I am still thinking on that… 
Let yourself be and let them be a coach to you.
Do not leave feeling like a failure.
We do that, don't we? Feel like a failure most of the time? I read an awesome article on this the other day: Dear Sweet Mom Who Feels Like She is Failing, check out her blog, it is awesome. Here is an excerpt:
Somehow in the mixed up media world we've got these thoughts of moms being perfect. Society doesn't give us a break. I mean read this article in the 

New York Times 

about the pressure on moms to look a certain way after they give birth. And then? Then we're to be ultra creative, crafty, humorous, happy, chipper, up before dawn, to sleep after dark, with our sinks shined, and the laundry folded, and tomorrow's breakfast in the crockpot, with tomorrow's dinner – pulled from our once-a-month cooking thawing in the fridge, while we work out for 20 minutes on odd days and 40 minutes on even days, and our hair is always done, we're makeup ready, our fridges are stocked, and the craft closet bursting with ideas for that quick perfect afternoon art project that we'll place on our recycled wood and mod podged adorned hand painted chalkboard.
Don't compare, instead be inspired. This is what I mean: right now Kaycee (my spinning instructor) is shouting from her bike, "Push it! Dance with your bike! It is your choice, leave it all here, and crawl out the door at the end of class!" It is because of instructors like her than I am a group fitness junkie. I need someone yelling behind me. I need someone reminding me why I am here, getting my stink on. I need a good kick in the butt.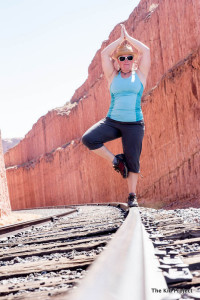 Let these next two weeks be a kick in the butt. Let us challenge you and inspire, without causing insecurity. It isn't about appearance. I want my body to be useful, strong, able. Not a porcelain container to place on the shelf. It isn't about being super-mom. But being there physically, emotionally and spiritually for your family. My hope is to move people, with a strong dose of practicals, for remaining active as a mom.
So commit to that run you've always said you'd wanted to do. Make the time. Become stronger. Hike higher and faster. Laugh harder. Thrive. This is your invitation. Will you join me?