Hi everyone! Expect[ing] to Thrive has had an awesome week, two weeks really and today I get to introduce to you our go-to piece of baby gear. If you know us, well…you've heard our spiel. If not, then know this: If there was only one piece of baby gear I could recommend, it would be this…the Beco Butterfly. Let me elaborate by showing you the photo that has probably received the most comments on Facebook: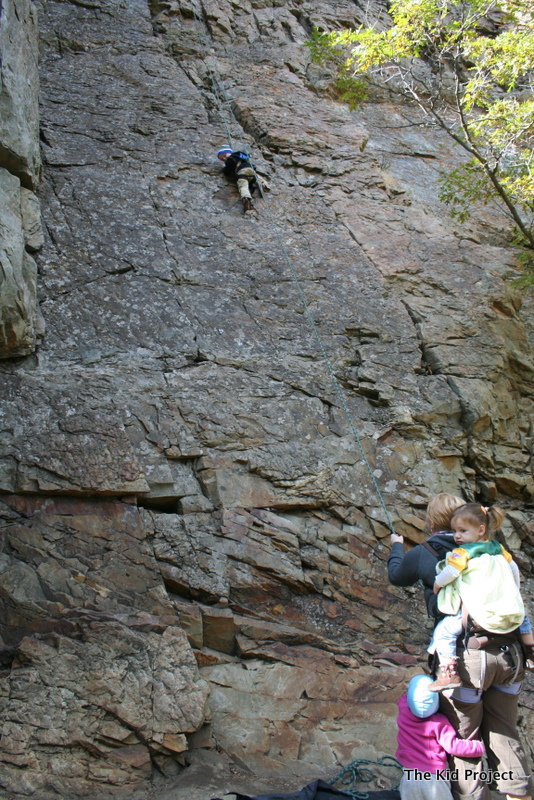 One kid on the rope. One kid on my back. One kid on my leg. And no…they aren't all MY kids. But then I do have three kids… The one on my back was cold and tired and her daddy was half way up a route. The Beco saved the day. And for the record there were more adults, I was just a mommy magnet that day. Now for something a little silly…cause we are NEVER silly around here. 🙂

I feel a little like Doctor Seuss today. I want to rhyme my way through this post… because there are a thousand reasons why we like Beco Butterfly the most.
The kid can go on the front or the back. They roll up small and are easy to pack.
We use them while hiking, craggin', and skiing. Often for napping and even for feeding.
The kid is kept warmer in cold temperatures, and adjusting waist belts means it don't matter what you measure.
The kid is kept close and over your hips, helping with balance and longer trips.
Great for the parent who needs an extra hand, or the kiddo who will no longer stand.
Ok, ok, enough of the rhyming! But admit it… it was a little fun, wasn't it?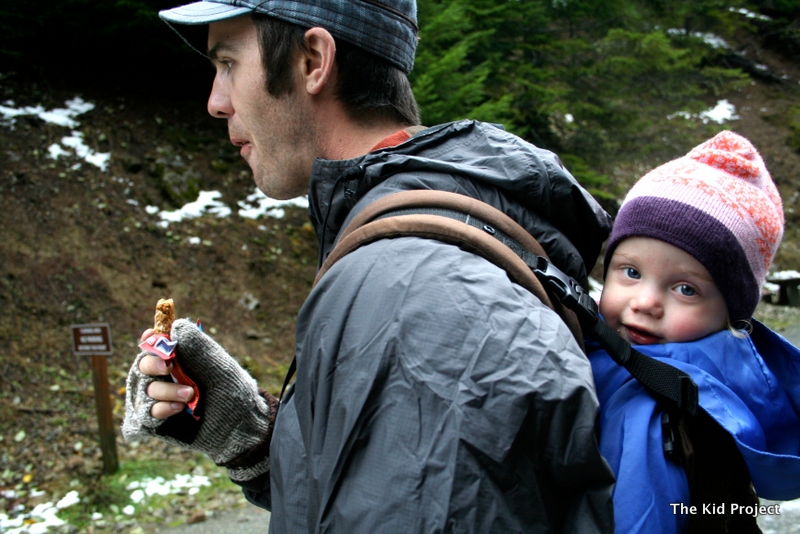 If you want to stay active after having a baby, a baby carrier is a no brainer. But when you start talking outdoor pursuits: hiking, climbing, skiing…the large framed backpacks get all the attention. Until now. I am not saying they aren't great. Far from it. But having tried various options, we've settled on a the Beco Butterfly…for EVERY single outing we go on. We have:
summited mountains
searched for sand dollars on the Oregon beaches
hung out at the crag
walked the farmers market
taught our older kids to ski
hiked through Arches
crossed (shallow) rivers
belayed our older kids while rock climbing
watched Freestyle World Cup Aerials with our baby zipped inside our down coat.
…while wearing the Beco Butterfly.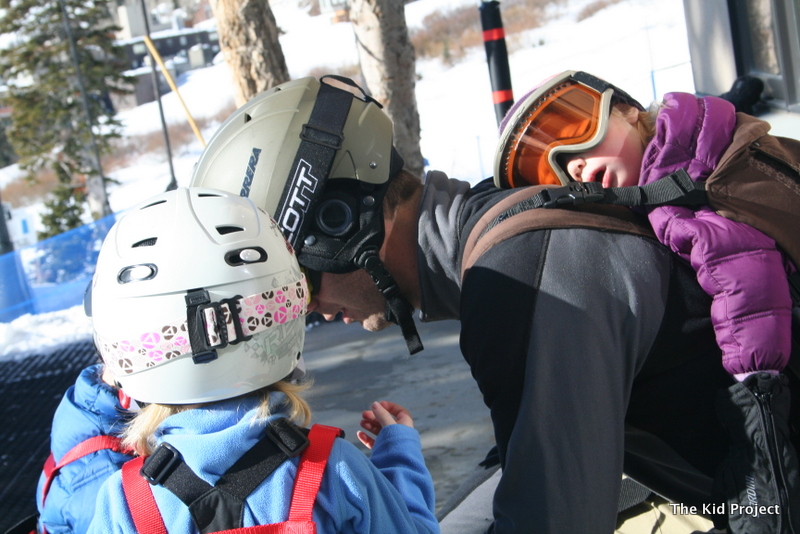 Yays! (What we love)
 The fun, clean, style and patterns of the fabric
The padded shoulder and waist straps
The removable infant insert that is not bulky, but makes it comfortable for newborns
The ergonomic design for baby
Inside panel makes for quick on/off and allows you to pass the baby easily between two people
Removable headrest for the sleeping-baby-dangling-head-thing they get going on 🙂
Safety buckles that ensure my two year old doesn't accidentally unbuckle herself and fall out.
You can do the "double beco" wearing one in front and back, or a "Bjorn/Beco" depending on what carriers you have around!
I can use one carrier from 7 lbs. to 45 lbs.
Machine washable
Made in the USA
 Nays (Wish was better)
Nowhere to store anything, especially noticeable on a hike. But when the baby is on front, you can wear a normal backpack very easily and comfortably.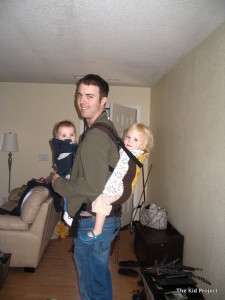 For more information on other Kid Carriers:
The Boba 3G Review: Tales of a Mountain Mama
Onya and Tula Baby Carriers: Tales of a Mountain Mama
5 Front Carriers for Adventuring with your Tykes
And now for the GIVEAWAY!  Beco is giving away one carrier to a Kid Project reader this week! Fabric print and product style (ie. Gemini/Butterfly) will depend on product availability at the closure of the raffle. Please follow the Rafflecopter links below!