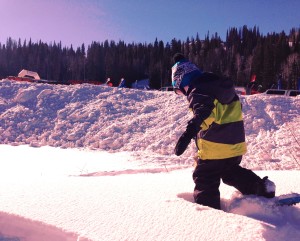 Important: Family-friendly means easy mileage and easy grade, but not always safe from avalanches! Please educate yourself and visit the Utah Avalanche Center for daily avalanche forecasts and more information! Often, while you are on mild terrain, avalanche terrain looms above you, increasing risk.
---
Snowshoeing has recently become our new favorite family winter activity. It is great for numerous reasons. It doesn't take practiced skill, all ages can excel at it, and if you love hiking, chances are you'll love snowshoeing in the winter. One other benefit, it keeps your legs in shape for summer! Our older kids (ages 4 and 6) just got some new snowshoes and we've been putting them to good use. Taking them on packed trail and off into the powdery snow. One thing they love is looking for animal tracks. A great way to combine outdoor activity with learning.
Here are four of our favorite family winter hiking trails near Salt Lake City, though they are great in the summer as well:
1. Dog Lake via Mill D (Big Cotton Wood Canyon)
This trail starts 9.1 miles up Big Cottonwood Canyon at the Mill D Trailhead on the north side of the road. Ample parking is on both sides of the street as various Wasatch hikes begin here. You will then ascend 2.5 miles to Dog Lake. There are no real trail hazards and when we went the trail was packed down from backcountry traffic. Please do take care to note backcountry avalanche conditions and hike with care.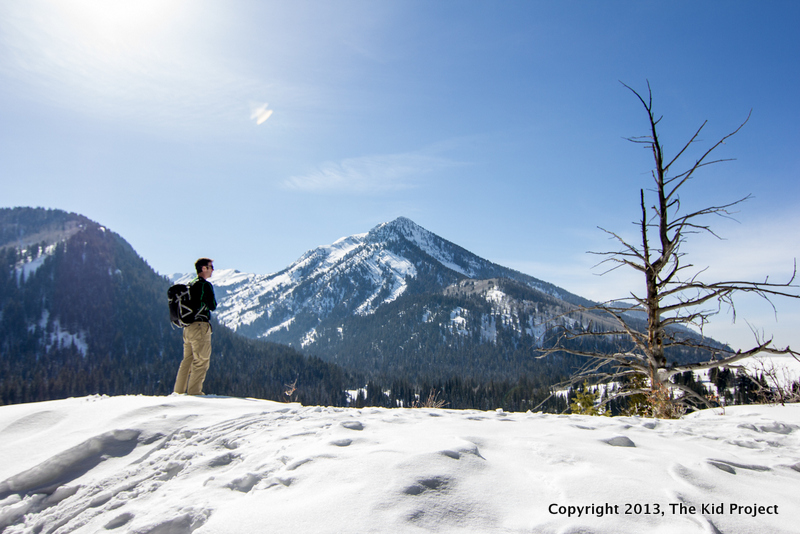 The trail heads up immediately but then levels out as it passes into the valley, wandering near a few cabins and marching through aspen glades. The trail becomes steeper near the end. For great views once you've reached the top, follow the trail over the small ridge to the south of the lake. That is where we stopped and had a little snack break. 🙂 While this trail is great for families, especially in the summer, the length of hike on snowshoes could be tough for young kids.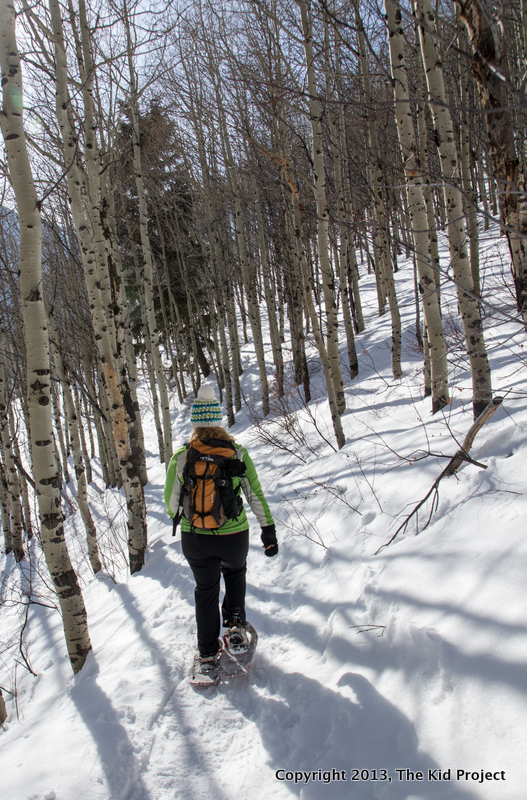 2. Mill Creek Canyon
Mill Creek Canyon is super accessible for the city dweller and has a variety of snowshoeing trail options. The cost is $3 per car. We followed the road all the way to the parking lot and winter closure gate. Beyond the gate there is packed/groomed trails for snowshoe and nordic skiing. We headed up the road with our little pack of snowshoe-wielding kiddos and enjoyed our time immensely! Small trails branch off near the creeks and into the woods on the sides of the packed road for kids to adventure on and picnic areas can be found at various spots along the way. We stopped and made ourselves at home with hot chocolate and snacks.
Another great thing about this trail is that dogs are allowed, unlike in Big and Little Cottonwood. So our Golden Doodle, Kai, finally got to come along and join in the frolic. However, if you have young kids that are afraid of dogs, this might not be the trail for you as they romped in abundance.
3. Little Cottonwood Canyon Trail / Quarry trail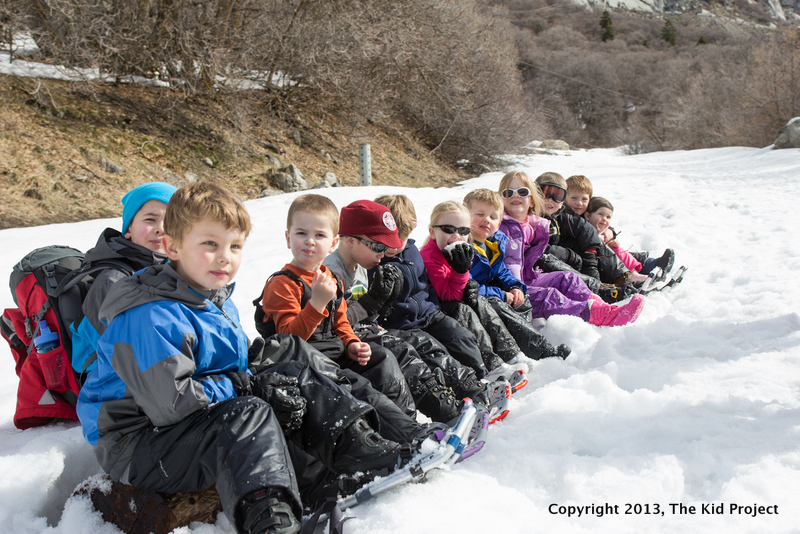 The start of the Little Cottonwood Canyon trail is right at the mouth of Little Cottonwood Canyon, sitting right behind the electric sign. There is a lot of parking on the north side of the road. There are two other entries on to this trail: approximately 1.7 and 2.7 miles further up the canyon.
This trail is great for families, beginners and young kids. It follow Little Cottonwood Creek and the trail is well used and well maintained.  With kids, we usually go as long as their legs hold out. Total, the trail is seven miles out and back.
4. Solitude Nordic Center / Silver Lake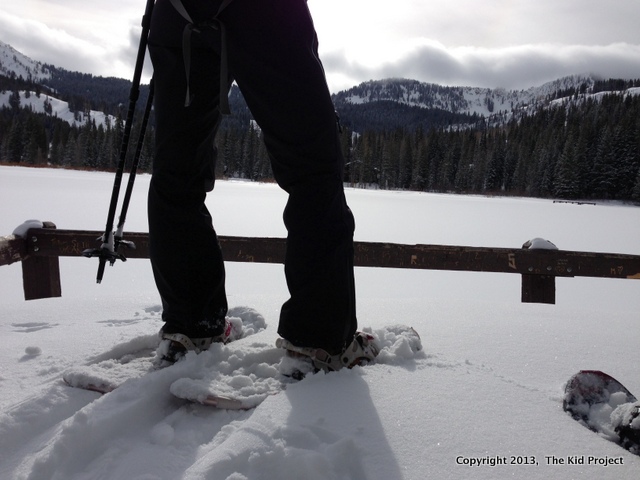 Solitude Nordic Center is located up Big Cottonwood Canyon, past Solitude Ski Resort, just after the road drops to a one-way. If you've reached Brighton Resort, you've gone to far.
It really it is bummer that this winter hike isn't free. We'd be there every weekend otherwise! Kids are free but it is $5 for an adult day pass. The Solitude Nordic Center is a gateway for various snowshoe and nordic options, all relatively easy. Silver Lake is our family favorite, starting just behind the nordic center building and going around Silver Lake for .8 miles, but you can lengthen or shorten as need dictates. You can venture past beautiful winter lodges and cute little cabins tucked away in the forest.
Snowshoe trail and groomed nordic tracks are kept in pristine condition. And the views are simply awesome to behold. One benefit of the nordic center, other than trail maintenance, is equipment rental on site. Here is their rental page for pricing: Solitude Nordic Center Rentals.