Footwear for kids is tricky… Do you go with a stiff sole or soft? How about traction? And if I finally settle on a pair of shoes, will I have to buy new ones in three months because they've already grown out of them?!
We've put most of the major outdoor brands through the paces in terms of kid shoes but this summer I targeted Hi-Tec. Hi-Tec makes a line of sweet looking (cause appearance does matter a little) miniature hiking boots and shoes with the Big Fit System, ultimately a system that allows the shoe to grow with your child. Hi-Tec accomplishes this by adding a volume expanding insole in the shoe that can be removed when the shoe becomes too small. For those who are interested, here is a short video describing how the system works: Hi-Tec Big Fit System Video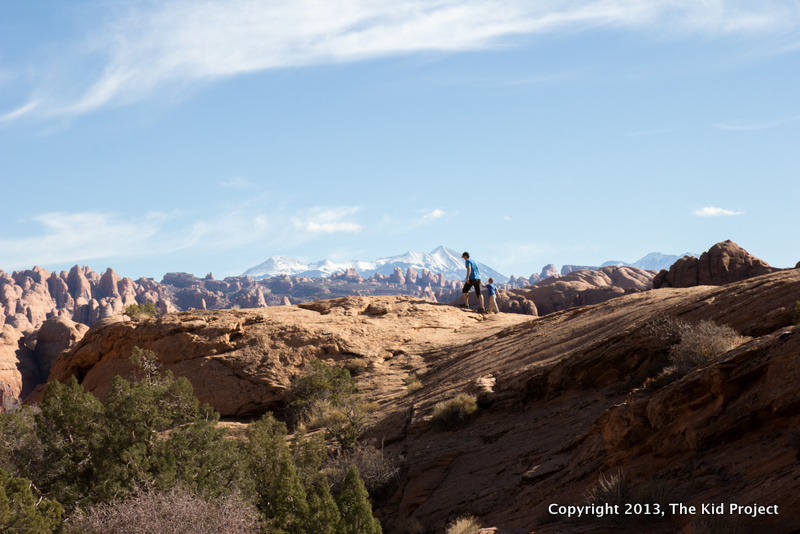 The obvious first question is, "does the system work?" But we wanted to explore secondary questions like:
Is the shoe durable enough to handle the prolonged wear the Big Fit System provides?
Does the shoe provide the traction and stability we'd want in a kid's hiking shoe?
How about water resistance?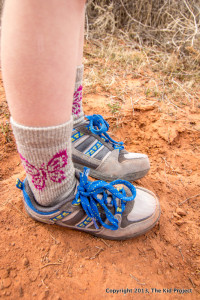 Products tested:
TT Elastic Lace Jr and Omaha Low Jr
Duration of Testing:
Four Months
Tested by:
4-yr-old boy and 6-yr old girl
Conditions:
Sloppy wet snow/snowshoeing, hiking, river crossings, outdoor play.
Best Uses:
Elastic Lace Jr.:
Hiking, daily play, mixed conditions, ages 5 and under.
Omaha Low Jr.:
Outdoor Play, all-around shoe, ages 5+/can tie shoe laces 🙂
Yays!
We've been very impressed with both the TT Elastic Lace JR. and the Omaha Low Jr. Here is why:
The traction (more so on the Elastic Lace Jr.) is great! Why is it so hard to find good traction on kid's shoes?!
The shoe isn't too stiff! it provides a thick supportive sole for rough trails but allows the ball of the foot to flex and move. I've found my kids have better traction and overall co-ordination in a shoe that allows as much natural movement of the foot as possible.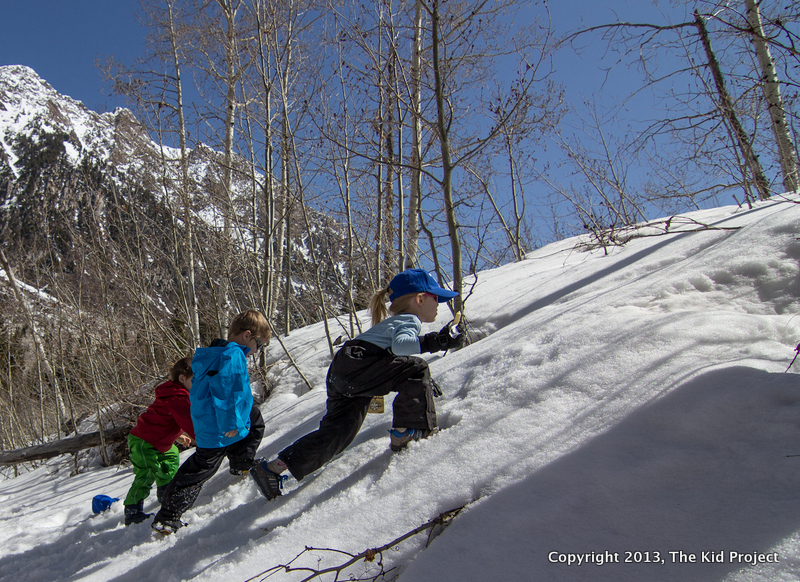 The simple elastic laces with ONE velcro strap are super easy for pre-school kids to get on and off but still stay firmly on their feet.
Both shoes kept their feet dry in rainy conditions and extended time playing in the snow.
Both shoes have been dragged on miles of hiking, strapped in snowshoes, tossed in rivers, and generally abused with very little signs of wear. Now you might ask, can you really tell how durable a shoe is in 4 months? Yes and no. A year of testing would be better. But we've also had hiking boots bought at target barely make it home from a one week trip to Moab. 🙂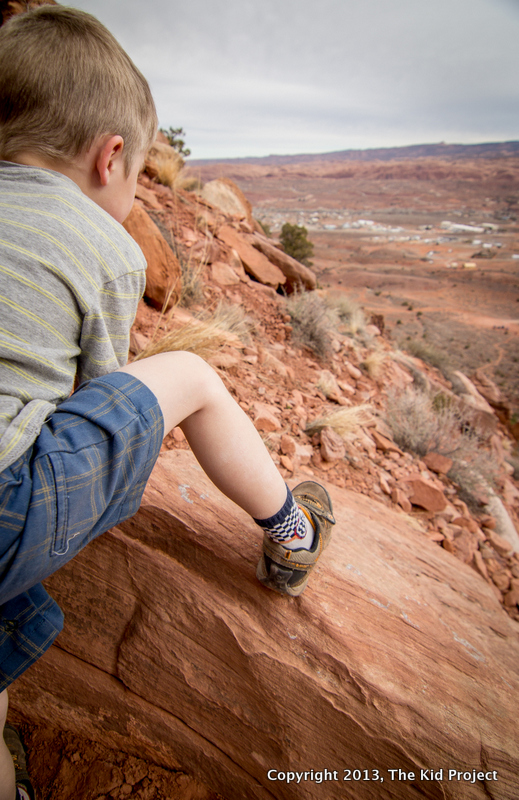 Nays
We had one shoe lace on the Omaha Low Jr. begin to unravel…but, hey, shoe laces are the easy part.
Jury is still out
Big Fit System – First, I want to say, it does work! Removing the lower insole will increase the shoe "size" by approx. half a size, for most kids. What should also be made clear is that the volume of the shoe increases, but the length does not.
What this means? Well, for my boy, this works great. His foot tends to grow in volume and length. But my daughter has very low-volume feet. Think long and thin like a pancake. And it seems like they just grow longer but never really increase in volume. So the Big Fit system might squeeze a few more weeks out of the shoe, but in the end her toes are still touching the end…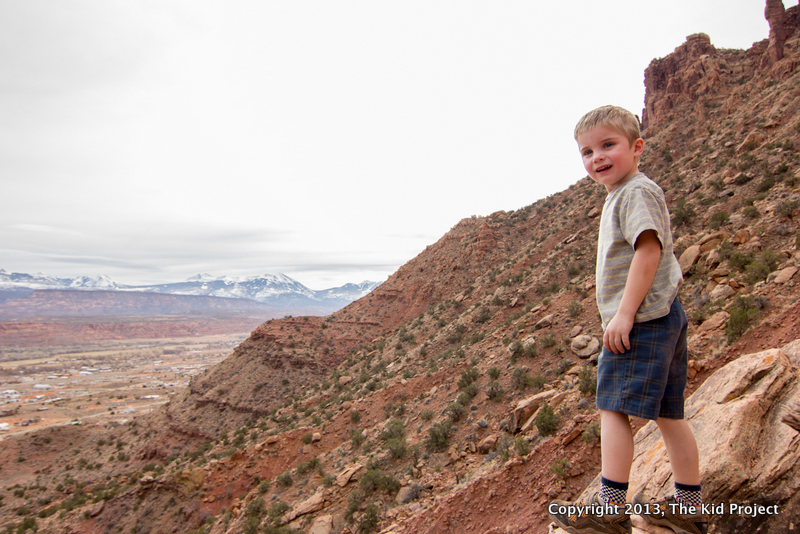 *We'd like to thank HiTec  who gave us these shoes at no cost for the purpose of review. As always, these are our honest opinions.