We've teamed up with Snowbasin Ski Resort as a part of their Powderoy Blogger Team for the 2013-2014 season.
But before the chance of working together with Snowbasin was an option, we'd already decided to spend the bulk of our time there this season. Here are the reasons why Snowbasin is great for our family:
1. Family Friendly
Snowbasin makes it so very easy:
The

best prices on season passes and great daily rates

compared to neighboring resorts. Lets be honest, as parents we are sometimes paying for 5+ people. Money matters.

Shuttles that haul me and my kids and my heaps of gear right to the base from our car. And these shuttles are frequent…not the kind you wait 30 minutes for.
From the shuttle their friendly employees take our skis (and often the hand of my toddler) and walk us over to a green cart. Pile in our gear and we roll it right to the snow.
Don't want to shuttle? I can still drive right up to the base lodges and unload everyone before parking the car. Try finding that at many resorts…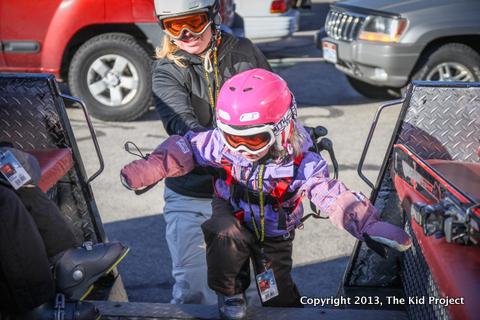 2. Bunny Hill
We still have a yet-to-blossom-toddler-skier who requires real beginner terrain. Pitch and width of run is very important. Even the beginner run under the Chickadee at Snowbird is way too steep still. Snowbasin's main beginner run under the Little Cat Express is PERFECT for all levels of beginners, yet also has the Little Cat terrain park for my slightly older jumpers. When the younguns are tired we can take a break in the lodge or sit around a roaring fire and warm up.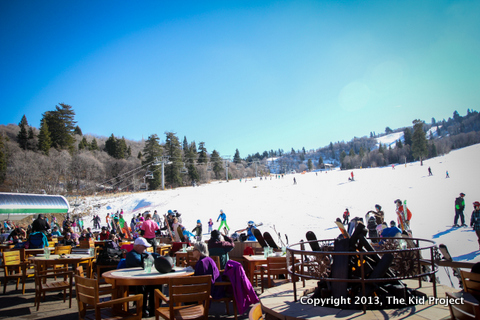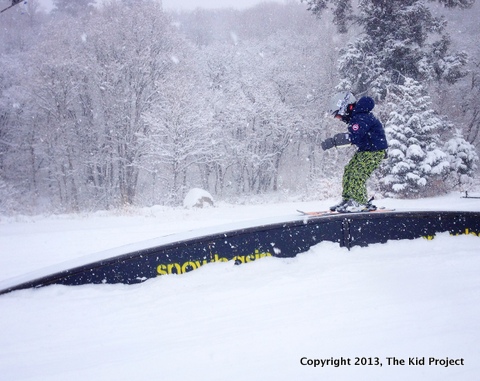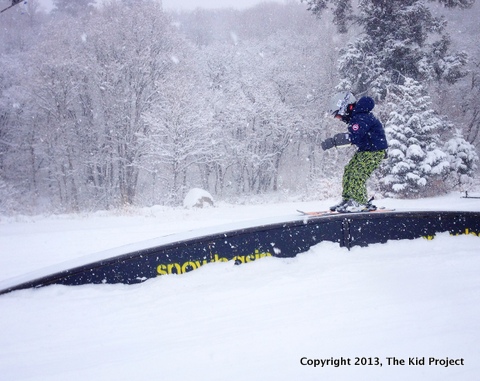 3. Adventurous Terrain
Let's face it, if I am going to commit to a ski area for the whole season, it cannot simply be because it has a good beginner run. My husband and I love the fact that on "kid free days" we can go scare ourselves on the upper mountain. In fact, 64% of the terrain at Snowbasin is rated as advanced or expert terrain. Quite simply, I want to look up at some awesome terrain and be inspired.
With 3,000 skiable acres and 3,000 vertical feet, Snowbasin is best known for wide-open bowls, gladed runs, manicured groomers, powder stashes days after a storm, and rarely a lift line. – Snowbasin
4. Small Area Feel with Big Resort Terrain
Quite honestly, Snowbasin has the feel of a small town ski area, with an amount of terrain compared to big name resorts such as Winter Park Resort, CO. Powderhounds.com sums it up well:
 the resort is quite large at 1,141 hectares. And with small crowds spread across all this space, it sometimes feels completely deserted, particularly midweek. This is an advantage for powderhounds as fresh lines can last for several days after a storm.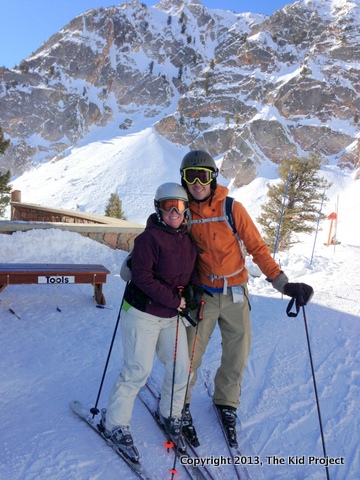 5. The "Spoil Factor"
While I do not choose where I ski based on how "nice and upscale" everything is, it is definitely a perk! Snowbasin has 2 gondolas, 1 tram, and beautiful lodges both at the base and on the mountain. As my daughter said, "This ski area has castles!" And the lodges sort of feel like castles with marble bathrooms, large fireplaces, and scenic stockpiles.