Country roads, take me home
To the place I belong… -"Country Roads" by John Denver
The work day ending early, we jump in the already loaded car and hit the road. I laugh (and cry) a bit inside when the kids whine about a 50 minute drive. We are so spoiled in Utah, with the mountains so accessible! In nearly every other place on earth this is hardly any time at all!
I grew up on a strong and steady diet of John Denver. Living and growing up in the mountains of Colorado, I have distinct memories of chasing the golden aspen to the tune of "Country Roads" and cheering on the first snow with "Rocky Mountain High."
For me, the mountains have always been home, whether in Colorado or here in Utah.
So this year, when planning an early Christmas with my folks, escaping returning home to the mountains, specifically to the Homestead Resort in Midway, UT, was a natural decision.
My folks headed up to Park City earlier in the day and alert us to an international Luge event taking place at the Park City Olympic Park. Having never seen Luge, Bobsled or Skeleton, we jump at the opportunity and quickly learn a few things… like these folks are insane!
Did you know they frequently hit speeds as high as 80+mph on the track?! Standing only a few feet away while they whiz by, we gape in amazement.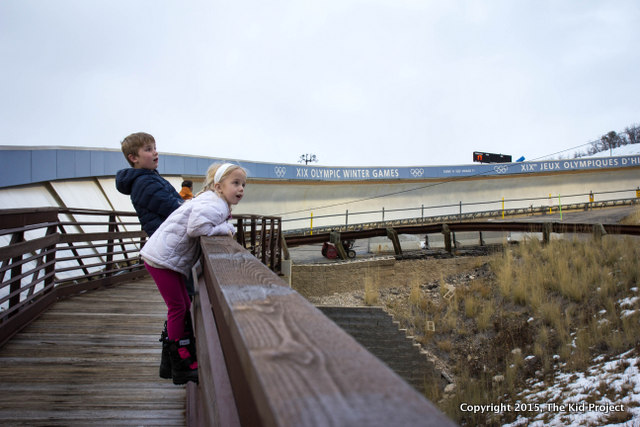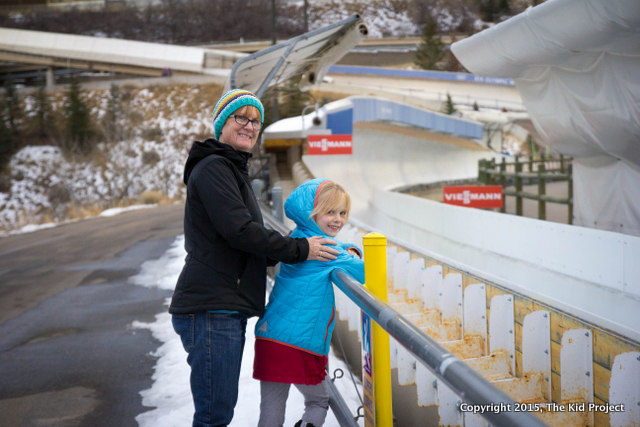 We work up an appetite hiking around the luge track, and proceed the remaining 25 minutes to the Homestead in Midway.
We weave through country roads, pass a herd of deer, and wind below the snowy summit of Mount Timpanogos all while the sun sets. This trip, our family is staying in the Bunkhouse, which sleeps up to 6 people in one room (2 queen beds, 1 bunk bed). The Homestead Resort has a variety of rooms and suites to accommodate different groups.
We unload quickly and meet for dinner at Simon's Restaurant. The atmosphere couldn't be better for a holiday celebration!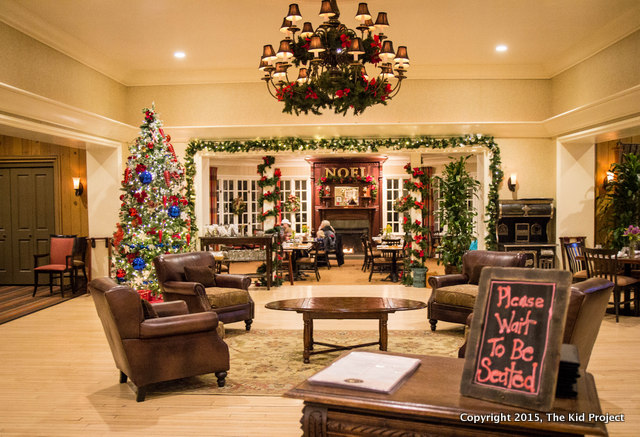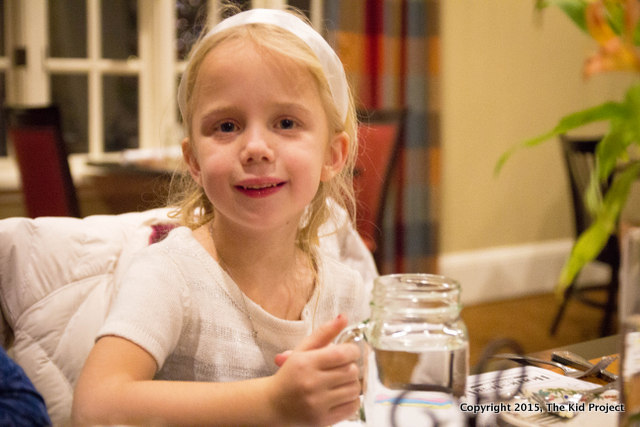 After an amazing family dinner of fried chicken, pot roast, potatoes, roasted vegetables, and wine, we retire to the rooms for some gift opening and checking of snow totals at Park City Mountain Resort.
The next day we awaken to a winter wonderland. New snow blankets the lawn and trees. Its family adventure time! And the 20 minutes it takes to get to the ski resort is the perfect amount of time to finish sipping our coffee. 🙂
It has been a long time since any of us have explored Park City Mountain. We like what we find, especially for early season. 🙂
After a fun day on the slopes we hit the pool to rest our muscles. And for the kids to burn off any remaining energy… of which they have plenty.
Having already explored the Homestead Crater on a previous visit, we decide to enjoy the pool this time. But think, you can ski by day, swim in a crater before dinner and go on a horse-drawn sleigh ride by night! The world-famous Midway Ice Castles have been on our bucket list for years. While they are not open yet, they are located a short drive away at Soldiers Hollow!
Can you imagine any better place for a winter holiday?!

Here is a complete list of winter events and activities: http://homesteadresort.com/holiday-activities-and-events-in-midway-utah/
The next morning, we enjoy another relaxing soak (after a slightly frigid but stunning run) and breakfast at Fanny's Grill. We visit the duck and fish pond and try to wrap our minds around returning to "normal" life.
We hope you all have a fabulous holiday season!
May this help get you in the mood, if the feet of snow did not: