Honestly, this is mostly for myself! So next year or next time I can bring up the post and pack my bag. I looked up many a packing list for my three night, all-women's trip into the Collegiate Wilderness. I added specific brands for items I was particularly impressed with! And I won't say this is complete, but here is what I went with:
My personal list:
Arc'teryks Women's Backpack
trash bag (to cover backpack in rain)
head lamp
Miox [purifier]
pocket knife
first aid kit / extra batteries
bowl/silverware
sleeping bag
Thermarest
2 man tent
waterproof hanging food bag
poop shovel/ TP in a ziploc
EMS fleece long sleeve
2 underwear
2 bras
2 day shirts/tanks
2 pants (or 1 short, 1 pant)
long underwear
2 wool socks
hiking shoes
toothbrush/paste
waterproof matches
Nook 🙂
Camera (of course!)
winter hat ( I nixed this later as both my fleece and down jacket had hoods)
sun hat
gloves
bandanna
sunglasses
Oh and food. Don't forget food! (Another post on what we ate and where the ideas came from coming later this week!)
There were group items as well, things that not ALL of us had to bring. We all picked a few group items to pack in.
Group List:
food (we divided up dinners)
2 water purifiers
2 camping stoves
2 cooking pots
large tarp
rope
duct tape
maps
GPS or compass
first aid kit
latrine shovel

Backpacking Tip Jar
If you aren't familiar with my "Tip Jar" it is a top 5 things / gear from the trip:
This is obvious: NO JEANS OR COTTON CLOTHING, ONLY SYNTHETIC. Really our weather was great, but we still got rain every afternoon.
I loved my Norwex Face Cloth. Light, small, and all you do is add water to the cloth for a reusable way to clean up after a sweaty day of hiking. They are great products for use at home as well!
Don't forget your cup! Or just ditch it. I ditched mine to save on weight and figured I would use my Nalgene for any hot chocolate, coffee or tea we decided to indulge in. This worked great actually but I sure missed a cute little cup/mug when the wine was pulled out in the afternoon. It just isn't the same in a water bottle :).
Bring a little pouch with Advil, Tylenol and day/night cold medicine was a must, especially since I came down with a nasty cold two days before we left. But it left me wondering what would have happened had I came down with it after we left…would I have been prepared?
Don't underestimate the desire for salty foods. We had tons of treats and sugar. But at the end of the day I wanted salt. A bag of salty chips would have been heaven.
And now a photo of a long time backpacking friend, his name is Steve…the poop shovel. Sorry to any Steve's out there, I mean no offense :).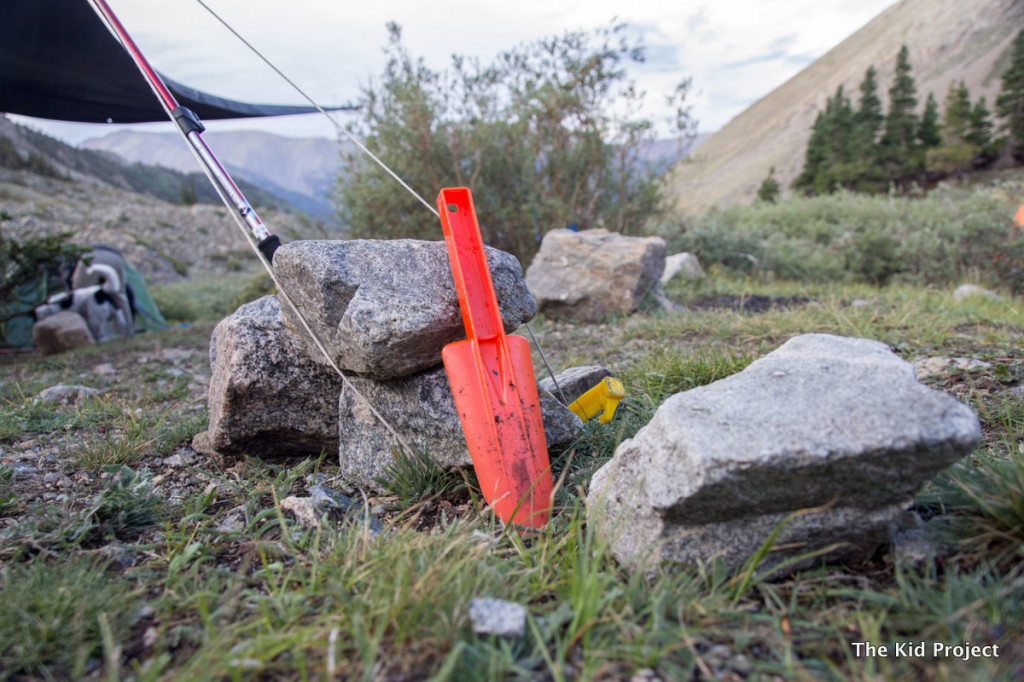 What is on your list? What specific items have been invaluable to you on your trips?