"I was really nervous about this trip," my mother confessed. So was I. But she went on, "sometimes you wonder if you can even do it, but then you'll never know unless you do. You just need to step up. Commit."
I felt the same way. And I chuckled to myself. My mom, an empty-nester, verging on retirement, was there for all the same reasons I was. As a mom of three, home schooling, and dealing with all the stuff full-time motherhood entails, I wanted [needed] to know I could still do it. Still trek off into the wilderness, push the elevation, haul a ridiculously heavy pack, and emerge smiling. Sometimes you do just need to step up. And commit.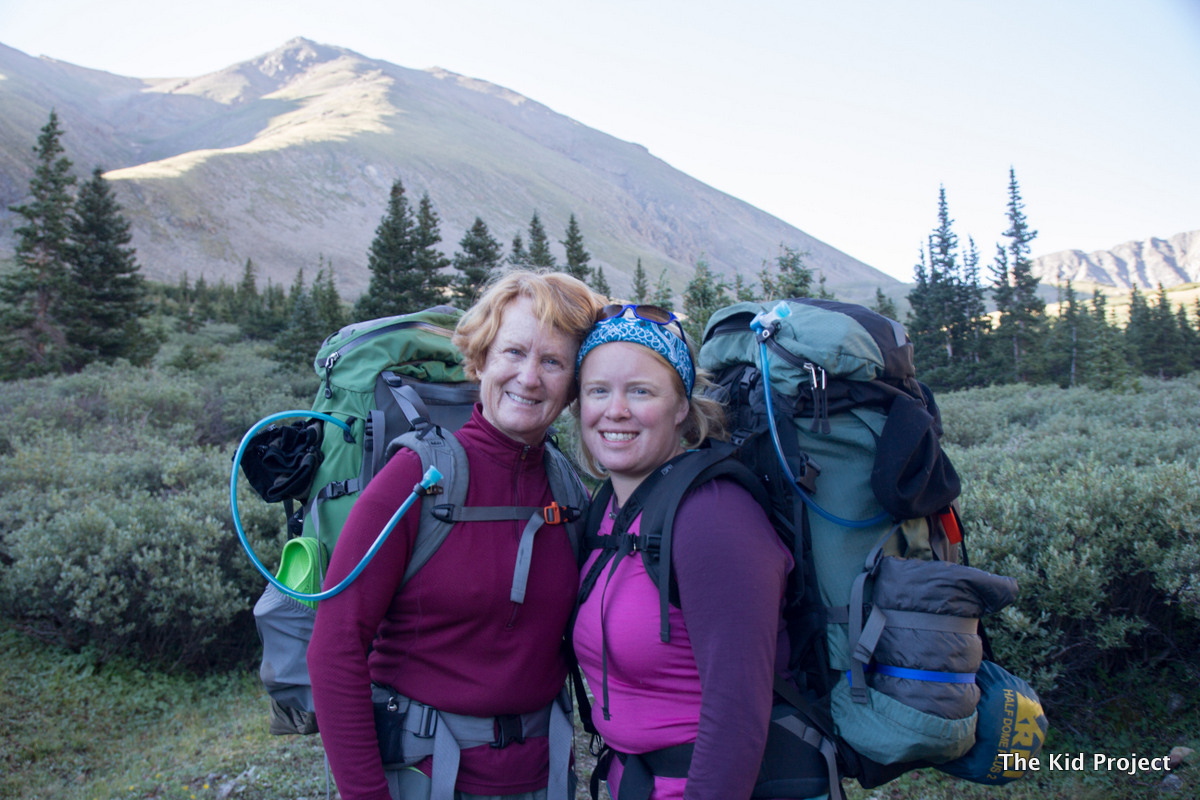 July 20, 2012
After a few mild bumps in the road [flat tire], we met up with our crew of 12 women and Lola, a pretty darn cute fourteener doggy. This was an all women's trip of nearly every generation…not kidding. We had women in their 20s, 30s, 40s, 50s, and 60s! All connected through friendship, family, church, or work…all connected by their love of the outdoors.
The day before us: a gruelling 19% grade, 2 miles, with roughly 2,000 ft of elevation gain…with our packs on. We'd be camping at 11,600 ft. and found a rockin' site and plenty of water just past the trail junction in Missouri Gulch. We made it, just in time to pitch our tents before the afternoon rain hit.

July 21, 2012
3 a.m. [Singing] "It is time to climb a fourteener! Time to go up and down and up and down and up and down again!" Ah…I love my friend Steph. This is her 3rd all-women's trip she has planned [and done an awesome job at it too]. We ate a quick breakfast, grabbed our packs and headlamps and hit the trail. Our goal? Summitting Belford [14,197′], Oxford [14,153′] and Belford again before noon. We struck a slow but steady pace up and up again, a trail of bobbing headlamps, striding to the tune of our breathing.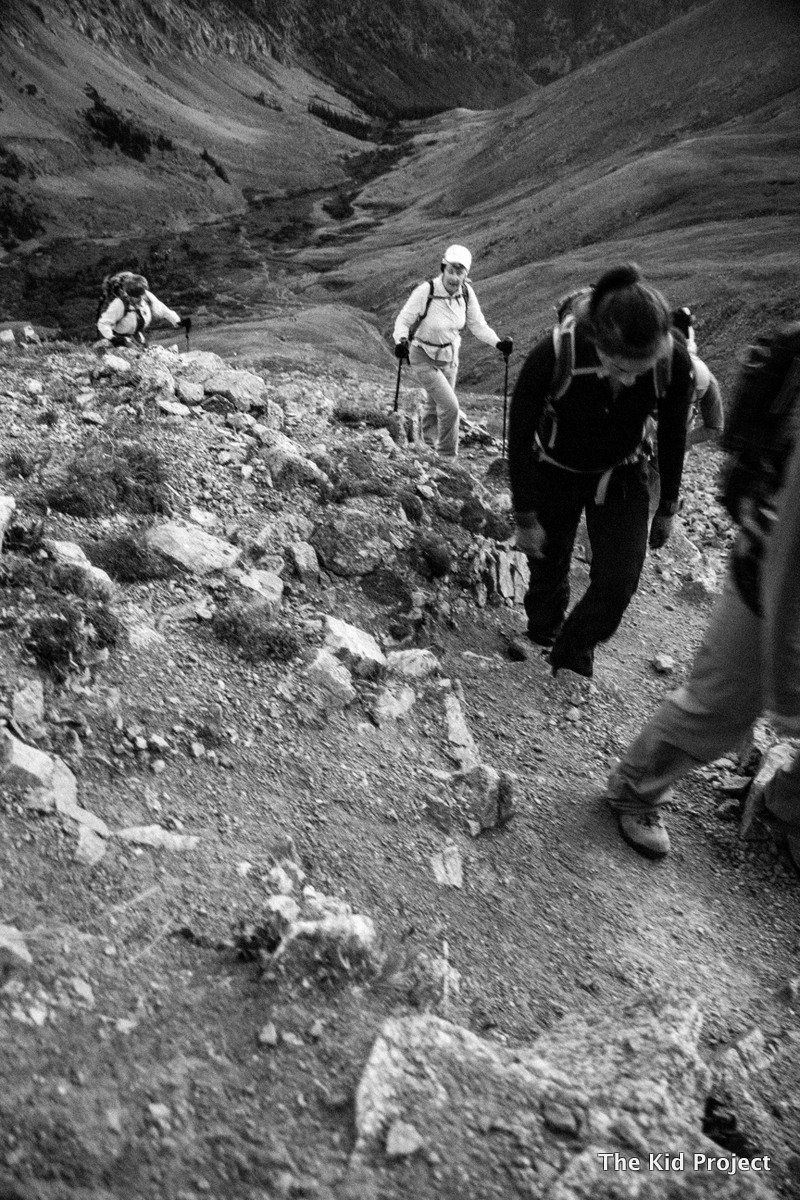 There is not much like climbing a fourteener. Gruelling. Exhausting. Vertigo inducing most of the time. But the thrill of accomplishment lasts for days, weeks, years maybe.
"Climbing is not a spectator sport." – Mark Wellman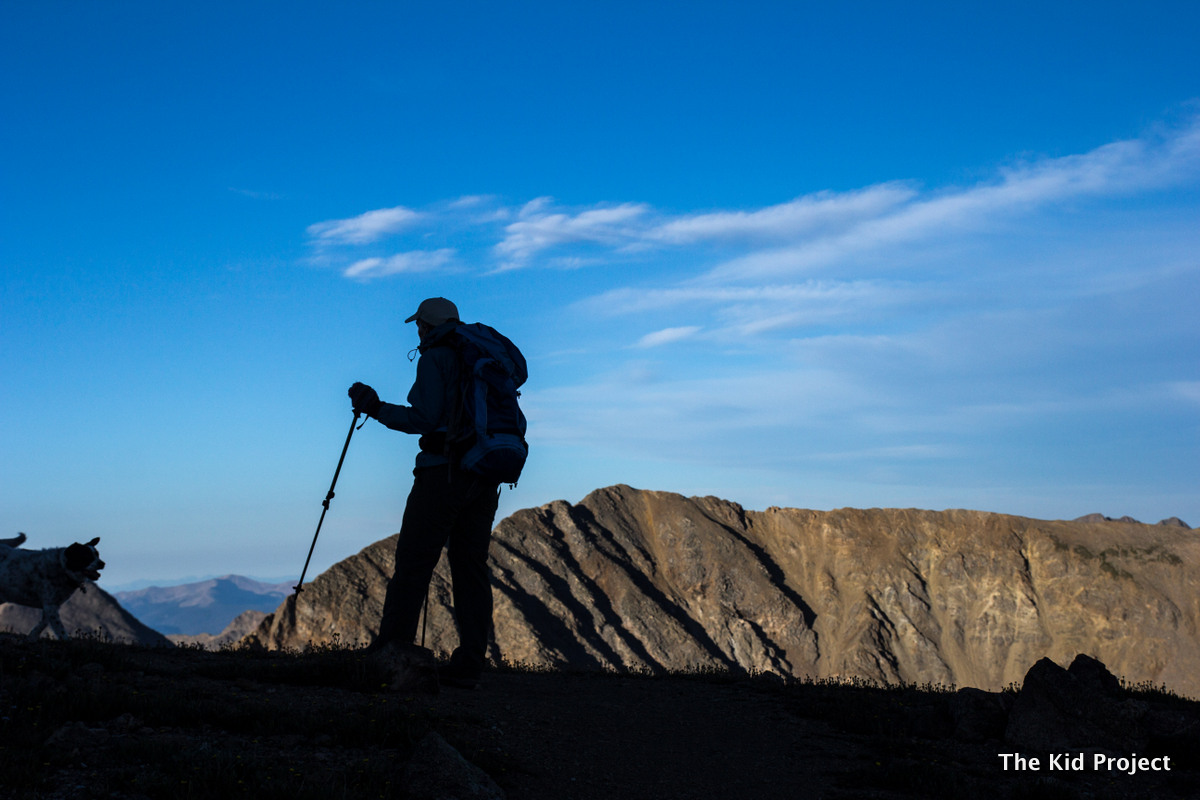 We did not reach the sun until we emerged over the ridge on Belford and saw the summit block shining up-ahead. We didn't linger long. From there you descend into the saddle between Belford and Oxford and head up again to reach the summit of Oxford (roughly another 1.5 miles)… which we reached by 9:30am. All thirteen of us had reached the second summit!
By then we were a mix of exhausted and ecstatic that we'd summitted so early! Honest, I was plain and simply nauseated. I needed to eat, but that was the last thing I wanted to do. I choked down some tuna salad in a foil wrap. Cell phone coverage was also great from here. So? This is what emanated from many of the women that were calling their husbands at 9 a.m…"Hi! I have summitted two fourteeners already! What are you up to?" No joke. My husband? He was waiting in line at Starbucks :).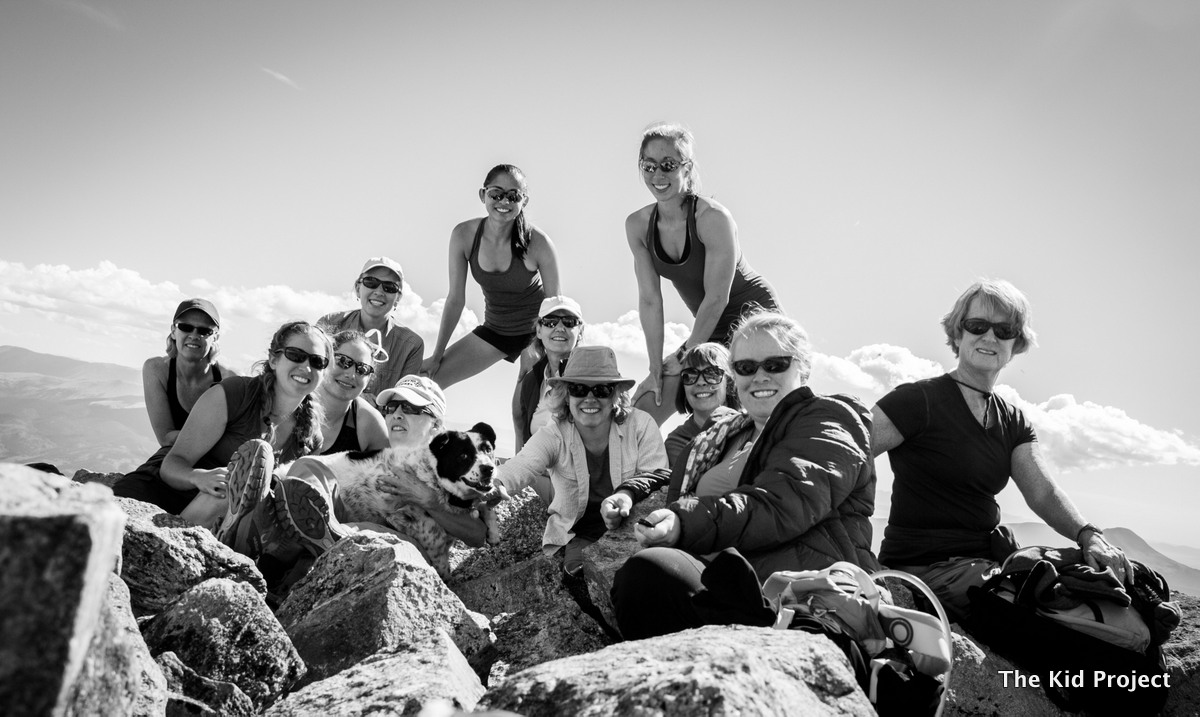 From here a few of the die hard hikers had enough 1. energy 2. water and 3. ambition to decide to make for Missouri Mountain and summit today instead of tomorrow. We granted them their freedom from the group and they headed off in search of their third summit of the day. And the rest of us collected our will power and headed down the saddle to re-summit Belford on the way back to camp.
It is here that I'd like to say this should not be underestimated. It really did feel like a third summit of the day for us too! I felt like a slowly dying "Little engine that could," Through out the day I went from, "I think I can…" to "I know I can…" to "I have too…cause my tent is on the other side of that summit." One baby step at a time. Slowly and surely wins the race. Every quotable encouragement I could latch onto I repeated with every step.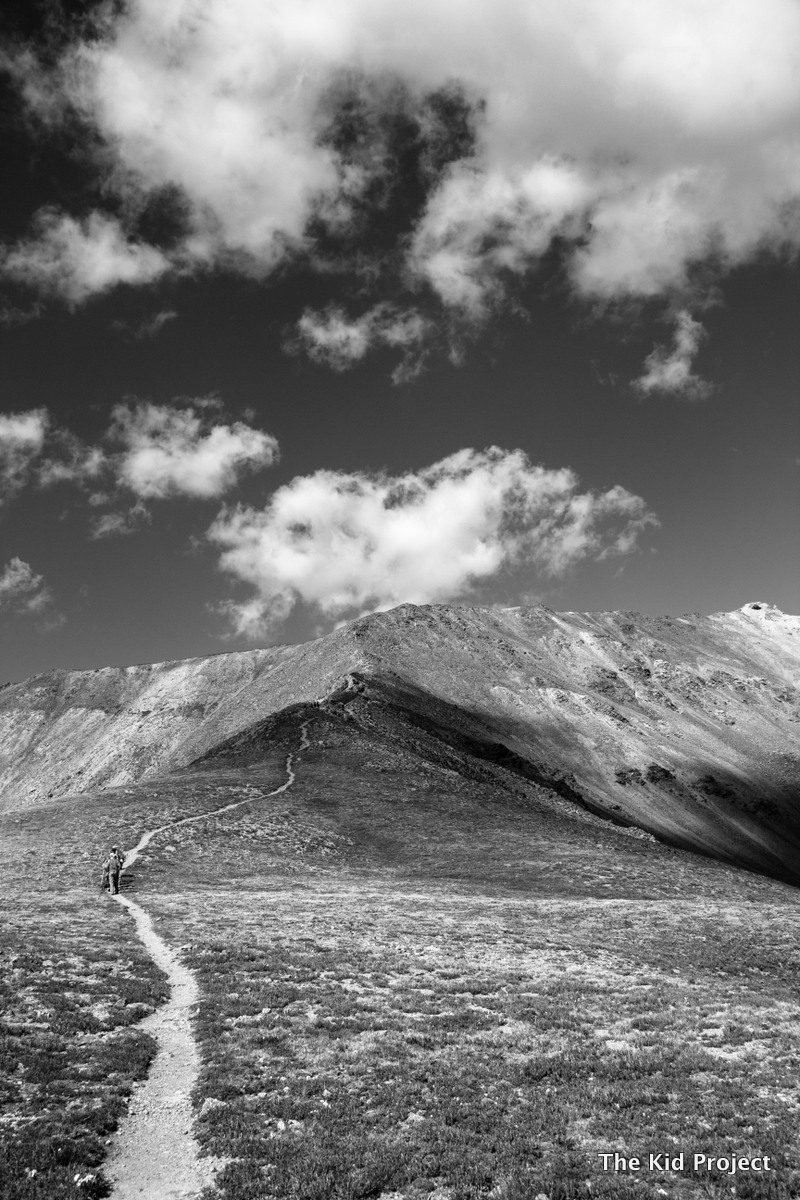 Do not underestimate the descent down Belford. It was tedious at best. Toe crunching, knee tweaking, steep. Honestly, most of us thought, "We climbed up this?! Good thing it was dark and we couldn't see!" But it was beautiful. The clouds were strung up like cotton balls in the cerulean sky. The terrain was rugged. The view immense. The sun strong. We'd done it.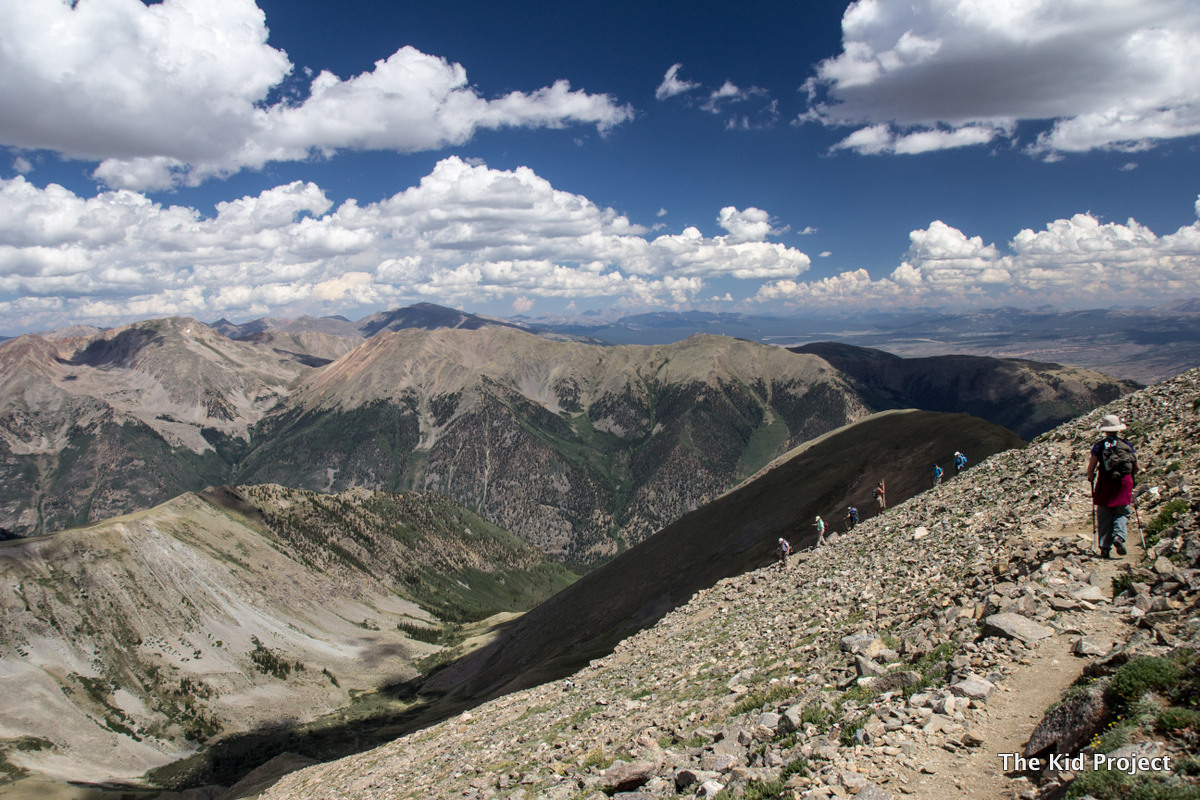 By 1:30pm we were pumping more water and icing our feet in the creek :).
July 22, 2012
Having summitted the majority of the mountains around us, we slept in! Well, till like 6:30am… Later we went on a day hike. Took photos. Painted. Read. Drank a glass of wine.  [Yes, many of the women packed in Black Box wine.] And enjoyed each other's company. This is where I want to share what really made this trip awesome:
The women.
All 12 of them. Well…13 if you include the canine, and I do! I have never experienced a group like this. Such diversity in age, ability and life experience. Such fun personalities. What I didn't experience? Comparison. Competitiveness. Agendas. If anyone was proving anything, it was only to themselves. We came as a group, we summitted as a group. It was awesome.

July 23, 2012
Today was "get to the car day." We got up at 6 a.m. and started the gear round up. Sounds of stuff sacks, tent poles, and hot water boiling on the JetBoil and MSR Reactor filled the air. We were a little nervous about the descent. Steep down with really heavy packs could equal rolled ankles and hurting knees. Steph reminded us to keep our leg muscles active and not to become lazy with where we step. But it was smooth and quick. Before we knew it we were throwing on those Chacos and speeding to the nearest burger and ice cream joint!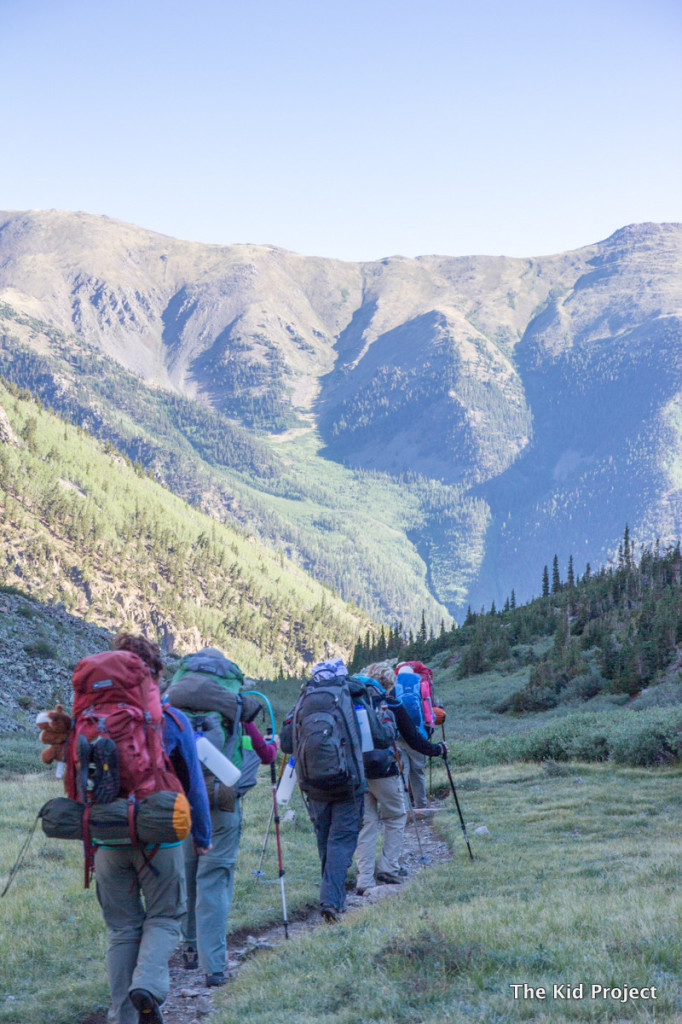 For more detailed information on the trail here is a link to another trip report and trail information. Later this week, join us as I share my packing list [what I brought and what I wished I brought] as well as our meal plan while on the trail and what sort of fitness training helps you prepare for backpacking and hiking fourteeners. Good stuff!