It is 6 a.m. My coffee is keeping me company this morning. And you too! I am not a morning person. But my in-laws just hit the road back to Oregon and I find myself up and unable to go back to bed. And really there is no better time for this mom to write a post. So here we are. Today I am joining one of my blogging buddies, Family Adventures in the Canadian Rockies, as she addresses the many different styles of camping.
Maybe you think we are one of those extreme families. And maybe you think this post is going to be all about how buying a camper is "selling out." And maybe at the end you will think we did "sell out." That is fine. For awhile I thought that too.
Our camping story is more like a pilgrimage. Filled with trial and error, and more emotion than is warranted for something as silly as "how you sleep" when you aren't at home.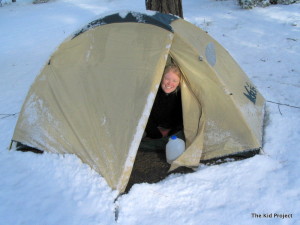 When we first got married, we were that couple who took great pride in our little two-person backpacking tent. It went places unseen by the majority of the population. We liked that. It was light, compact, quick, adventurous. Everything we wanted to be. Who knew so much identity could be wrapped up in nylon and netting?
Well, kid number one came along and we had to figure this camping thing out. We wanted to figure it out. So we moved to a four-man-tent my parents had sitting around. We ventured into issues like: car camping, loud campgrounds, keeping the kids warm at night and getting kids to sleep in a tent.  Well, three more years, two more kids [totaling 3, ages 4 and under] and one dog, now meant we needed a bigger tent, yet again… six-man-tent here we come.
And we did. And it was fine. Fine.

Let me elaborate on "fine."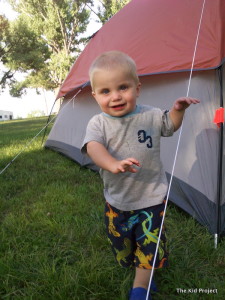 It kept us dry. It allowed all of us to sleep in one tent. It kept us outdoors more than if we'd not had it. And it made for some really fun trips, with really fun friends! But out of the five nights we spent in it last summer, I probably only slept one. This is mainly my fault. But between the cold nights, worrying about if each child was 1. in the sleeping bag still 2. frozen solid and the rock that always stuck up at odd angles beneath my shoulder, I found myself wanting to go less and less. Going camping only twice in a summer was downright depressing to me, but I also couldn't muster the energy or excitement for much more. Especially with how much MORE work it can be with kids.
So what did we do? We endured. We talked it up.  And when all else failed, we accidentally bought a 1964 Terry Camper Trailer. Yes, accidentally. Well, as accidental as paying $700 for a camper could be. It was the biggest mistake we never regretted.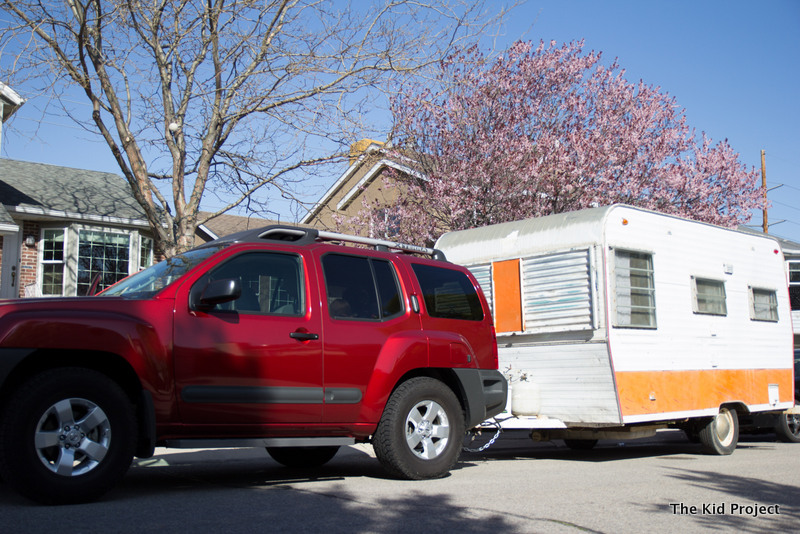 For the next 4 months, a lot of things went wrong. A few hints: it involved lots of water damage, including water in the gas lines, a furnace that didn't work and a new axel. I'll save that story for a different post.
But when all is said and done we realized that though it is not nearly as extreme or cool as a backpacking tent, we get out eight times as much. This summer we've spent eleven nights in it. With another seven nights planned in the next month. Here is why we love it:
Our kids are warm and rested in the morning.
We have a dry, warm place to go in the rain. And we've noticed our friends all join us too :).
When it is time to leave, I pack the food and our clothing and we roll on out of the driveway.
We can do much longer trips without loosing our minds.
We don't have to get out of the tent at 6 a.m. to heat water and start breakfast. Maybe some people enjoy this? But we did not.
We are not limited by weather or elevation [ie. cold nights]
During those Moab sandstorms, we don't have sand raining down on our heads. [This actually happened to our poor friends.]
Our last pack-up time was twelve minutes from my husband saying, "let's pack up," to us pulling out. We just toss everything back in the trailer.
We spend less energy on surviving and have more energy for the REAL reason we are there: climbing, hiking or biking.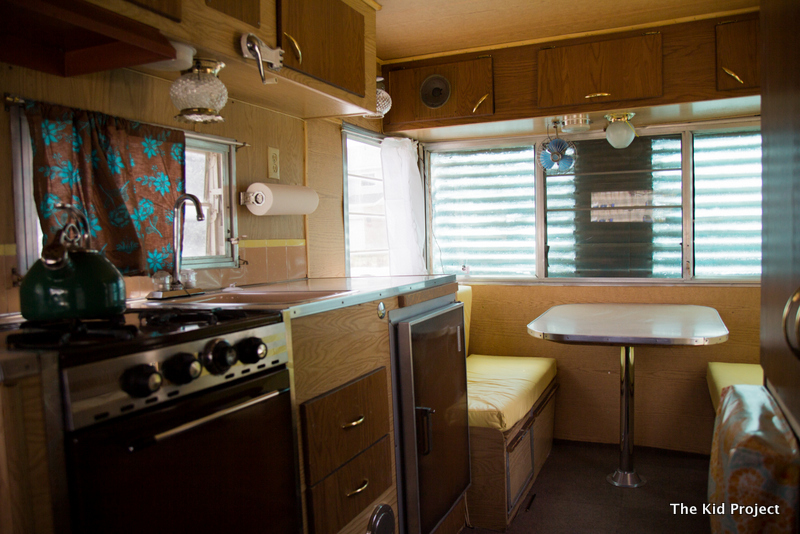 Usually our conversation with friends goes like this, "We won't ever buy a camper." Why we ask? "Well, our parents [or friends, or family or co-worker] used to camp. Then they bought a camper. Then an RV. And now they don't camp any more. They just stay in hotels. We don't want to be like that."
It is a slippery slope, isn't it? I wonder, did those people ever really like camping though? And is it so wrong if they didn't?
Here is where I am coming from:
My parents were backpackers. One of my favorite all time photos is of the three of us backpacking when I was only a few years old. But it didn't take them long to see that this wasn't going to work long term. Like us, they got out less, enjoyed it less. So they bought a series of different campers, finally settling on a pop-up camper that sat on the back of their truck so they could pull a boat too. And the end result? My parents have camped nearly every weekend from the end of May till September for most of my life. They still do. My childhood memories are of lakes, swimming, beach chairs, campfires, and legendary storms. Two days ago I chatted with them as they sat fishing on the beach, sun setting, camping on the warm sands of Lake McConaughy.
We hope our camper gets us out more. Out and enjoying more of what we want to enjoy: the sun, the butterscotch smell of pine, the crisp air, and a crackling campfire. The company of good friends, challenging climbs and epic hikes.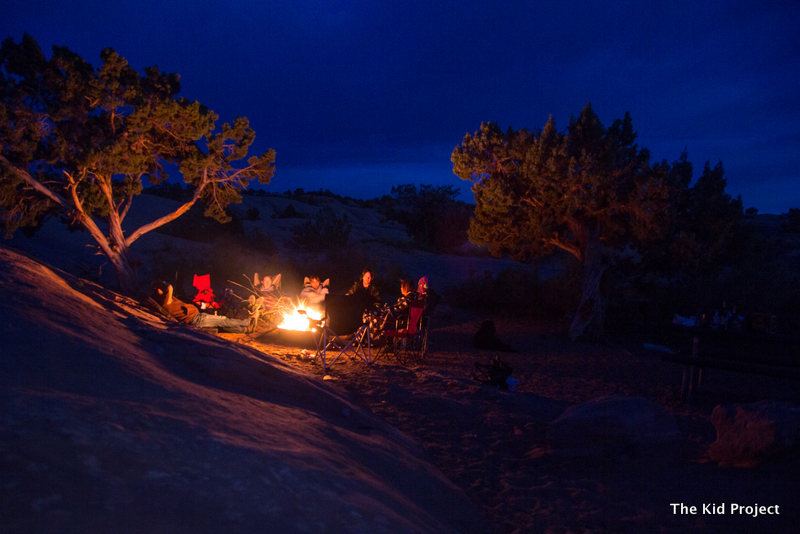 Here is our style: what ever gets you out the most, with the least pain and the most enjoyment. And we'll see our backpacking tent again. I got to enjoy it for three nights this summer in the Collegiate Wilderness. But until then you'll find us here: by the rinky-dinky orange and white 1964 Terry Camper Trailer [at least until we get around to re-painting it :)].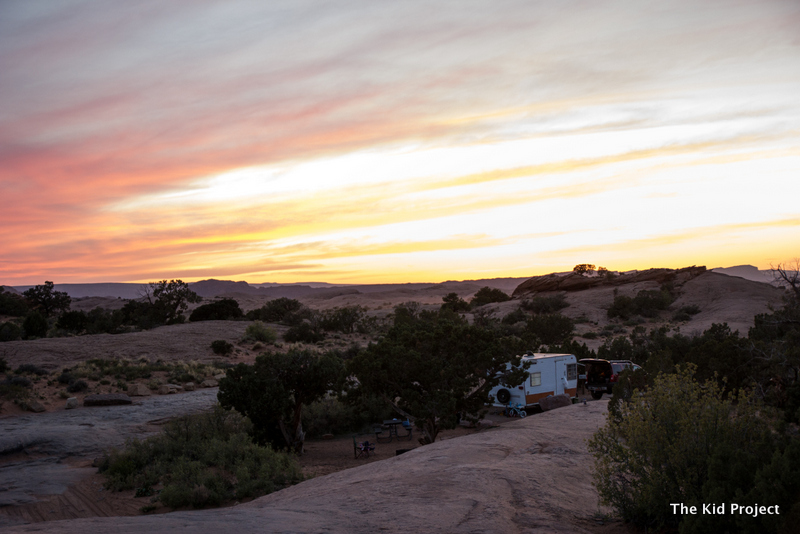 Other camping styles:
Family Adventures in the Canadian Rockies, It is all about style
Adventure Tykes, A tent on your roof? What?
Outside Mom, My camping style: no fees, no toilet, no people
Wilderness for Kids, Public Use Cabins, Yurts and Fire Lookouts
ColoCalders, Camping in Style with an RV Trailer