Is a water bottle just a water bottle? Should it be? I've never thought about it all that much till I stumbled across my first Hydroflask at Outdoor Retailer. It is my first multi-tasking tumbler. Well sort of… But I'll get to that in a minute.
What is a Hydroflask?
Ready for this mouth full? Hydroflask makes a line of double wall, vacuum insulated, stainless steel water bottles.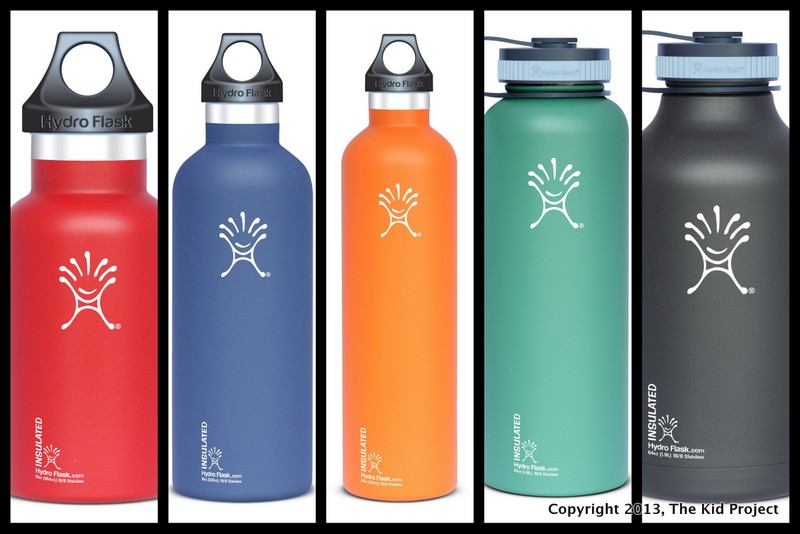 They come in 12 oz, 18 oz, 21 oz, 24 oz, 40 oz, and 64 oz. flasks. Now I am guessing you don't care a bit about the science behind why Hydroflasks are different from other water bottles. If you do, you can find all your info here: Hydroflask Infographic. Just know this: they aren't only water bottles, they are travel mugs, thermoses, and beer grawlers too. And if you are looking to store food, well they make a whole line of food containers too. We'll save that for another day.
But does it work?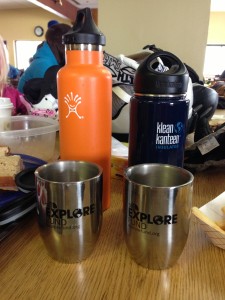 We have tried our own series of tests. The first was a Hydroflask / Klean Kanteen match up. We filled both with coffee, slipped them in our backpack and hit the ski slopes. At lunch we opened and had our winner. Honestly, I thought it would be inconclusive. But the Hydroflask was steaming away and the Klean Kanteen was luke warm.
We brought it snowshoeing with the kids, filled with hot chocolate. And my only complaint was that it was still too hot! Something that is easily remedied when you are surrounded by fresh snow.
We even matched it up against our favorite Starbucks insulated travel mug…but the jury is still out on that one. Especially since both flasks went catapulting over my husband's head during a glorious wipe-out while skiing. The Starbucks mug was never found :(. But thank goodness the Hydroflask was!
The 64 oz for parents 🙂
64 oz. = 1/2 gallon of milk for the kids
64 oz. = 8 cups of hot chocolate after sledding
64 oz. = 3 Venti Starbucks after a sleepless night (we haven't yet asked how much they'd charge for filling it.)
64 oz. = 8 8 oz. baby bottles of formula or breast milk for the road
64 oz. = 5.3 bottles of your favorite beer after a long day
64 oz. = how many chilled margaritas?? 🙂
Yays!
It keeps our hot liquids hot! (They claim for 12 hours.)
And keeps the cold liquids cold. (They claim for 24 hours.)
The outside remains uneffected…meaning my near-boiling coffee will not make the flask hot and a danger to us or the kids.
The vacuum insulation prevents sweating or condensation on the outside.
They have a variety of lids that are interchangeable depending that you have the same mouth size (wide vs. narrow)
Lids do not leak. Any of them, especially the coffee flip lid. This has been testing in backpacks, in kids hands, through testing and through multiple crashes on the ski hill :).
The narrow mouth is great for kids!

Nays
None! We would highly recommend this product!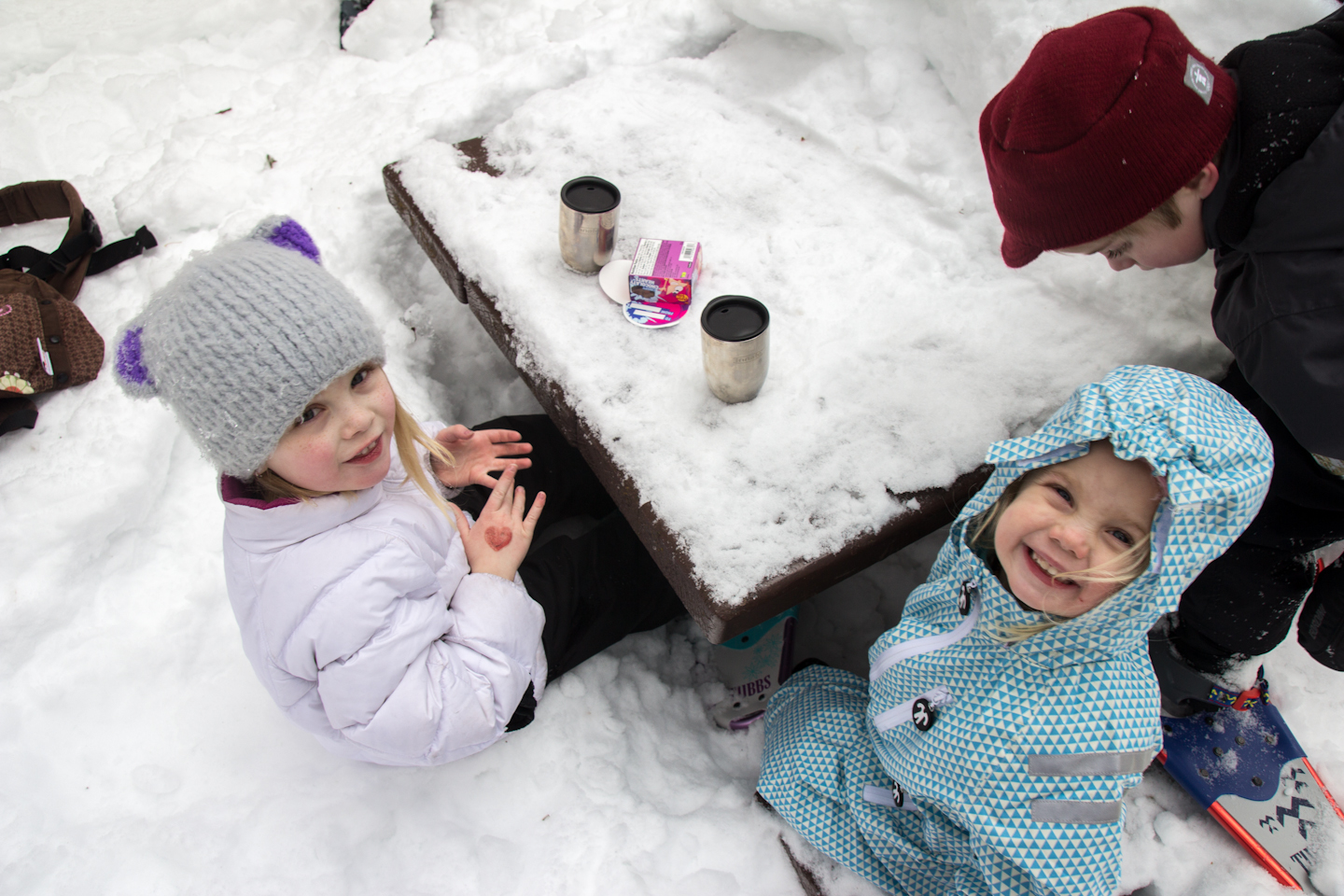 (We'd like to thank Hydro Flask for providing these products for review. As always, our opinions are our real and honest perspectives.)