After an inspiring all-women's backpacking trip in Colorado last year, I was motivated to plan my first trip out here in Utah. After much debating on location, I settled on The Notch Trail, High Uintas because it was super scenic and pretty tame in terms of trail difficulty. We had a few "first -timers" and "its-been-a-long-timers" planning on coming. Oh, and it was Kai's first backpacking trip too:).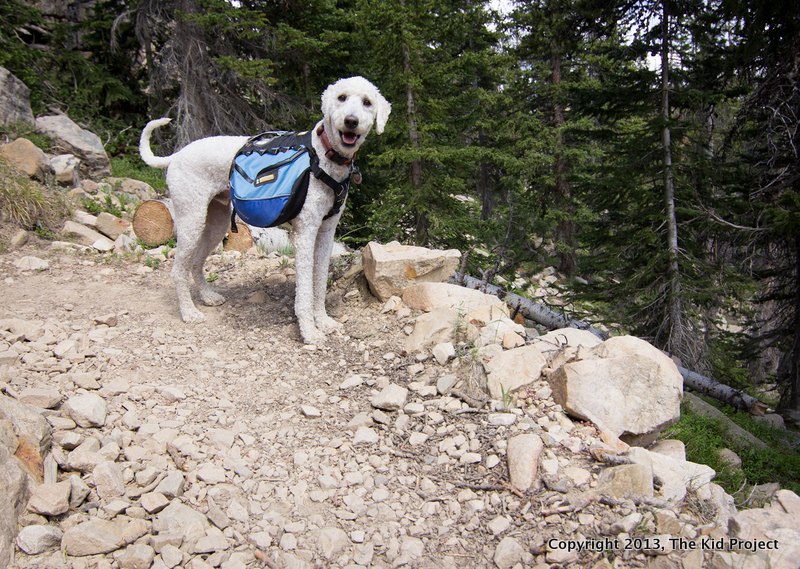 We met in Salt Lake and carpooled 1.25 hours to the Crystal Lake Trailhead. Honestly, I am going to keep quiet and let the photos do much of talking. We started down the Notch Trail from Crystal Lake Trailhead (not to be confused with the other trails leaving from the same parking lot.) Our goal was to set up camp at Twin Lakes. The trail winds through forest and passed many lakes for a mile. Just as my GPS ticked over 1 mile we arrived at Wall Lake.
We crossed the bridge and followed a trail along the east side of the lake. After roughly another mile the trail starts up a series of steep switch backs. However, I would not consider this climb difficult, probably totally roughly 400″ of elevation gain. After passing a few more minor lakes the trail starts to head up to The Notch. Spying a large cairn and knowing from other trip reports to keep an eye out for it, we took a lesser traveled trail south off the Notch trail, heading for Twin Lakes. Shortly the Twin lakes came into view and we began hunting for a campsite.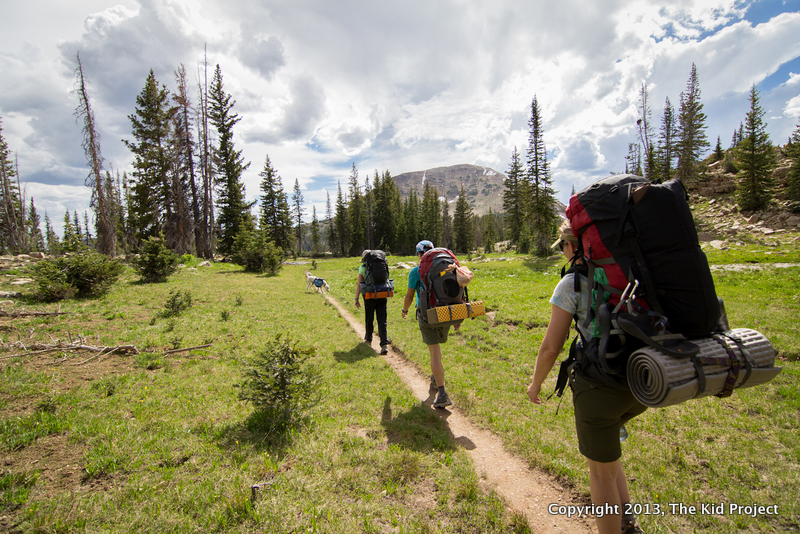 There are many established sites with flat areas for multiple tents. We settled on one with a good view and a stack of firewood someone left behind. 🙂
Though it is "early" season, the unusually high temps in Utah melted most the snow. We found just enough to chill our wine and pudding for dessert.
The next day, after a very leisurely morning and breakfast, we headed back out to the Notch Trail. This time we passed our trusty cairn and continued up the trail, following steep switchbacks to the top of The Notch (or Notch Pass). After a brief photo break we headed down the other side, enjoying a few snow fields, and magnificent views. Our goal was to check out Lovenia Lake and Ibantik Lake, possibly eat lunch before heading back up the Notch trail and back to camp.
And of course, I couldn't help myself. I had to jump in! If you know me, then you know I am drawn to water like…well, I don't know what like. A paddle board would have been awesome too!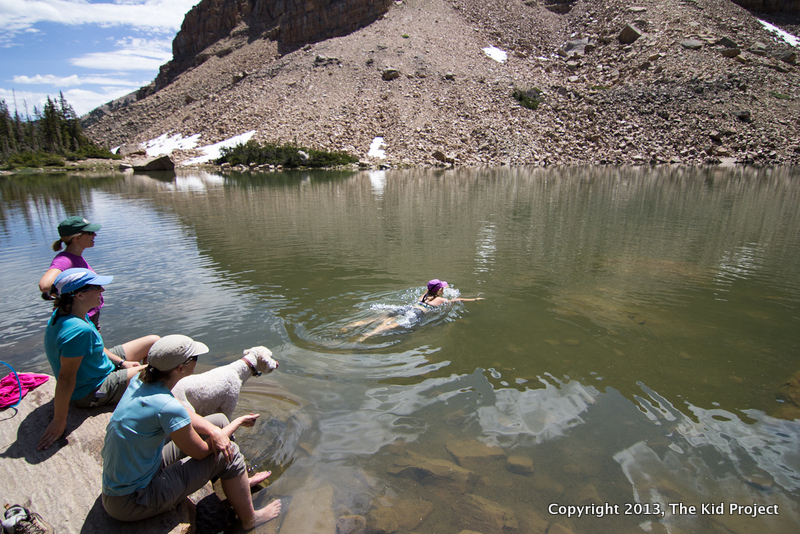 Once we reached the top of the Notch we took account of all our hiking women. Two ladies decided to head straight for camp. The remainder of us wanted to figure out how to summit Notch Mountain West. We took off around the base of the mountain. We soon gave up in finding an established trail. And after a while walking around, looking for good routes, we finally sat down to see if we had enough time to actually summit before dinner. Eh…it didn't look good. So we took the long way home. Skirting down to Clyde Lake and Hidden Lake at the base of Mount Watson. Looking back, I'd obviously head for the summits first thing in the day and then go visit the lakes after we had summited.
And since we hadn't totally depleted ourselves summiting any of the peaks, we decided it was time for an open water swim. Two of us are training for our first triathlon this summer…:) And the water really wasn't that cold!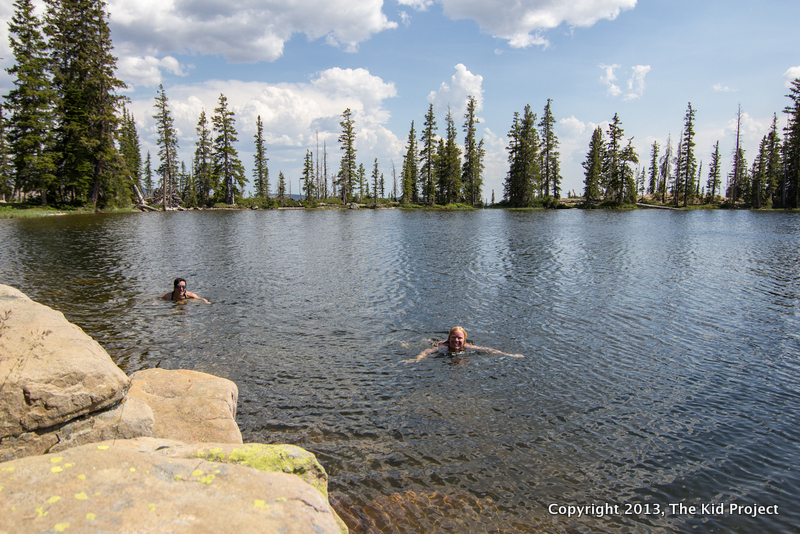 We spent one more night at Twin Lakes, this time a much calmer and thus much buggier night! The next day we hiked back out to the trailhead. All in all an awesome trip!
And if all party members are over 21, don't forget your ID. The Notch Pub on the way home is an excellent place to finish the trip.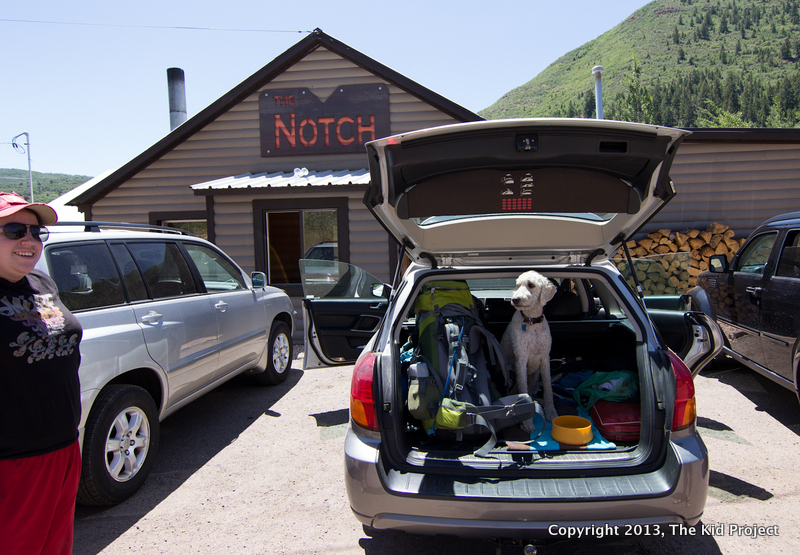 Tip Jar (Top 5)
Bug Spray! We heard it was buggy, but without the breeze that was an understatement.
And since bug spray (100% DEET) didn't quite do the job, long sleeves, pants, and a bandana on your head was necessary.
In my opinion, my swimming suit was one of my best additions to my pack. 🙂
Bring a good area map ( the one they give you on the way in is quite good). You can easily become confused as to which lake you are at!
Also, due to bugs, I loved having a tent versus a hammock to sleep in. We even talked about bringing mosquito netting next time for a group area we could hang out away from the bugs.
Directions
Crystal Lake is located just off Hwy 150, near Trial Lake, about 26 miles east of Kamas. Drive 32 miles east from Kamas and take the turn-off to Crystal Lake Trailhead. Drive another mile to the parking area. The Notch trail departs from the North side of the parking lot.
Check out Utah Hiking and Lakes for more complete info and directions for the area.
Red Tape
There is a $3/car fee for those using the Mirror Lake Hwy area. Interagency / National Parks passes accepted.