Recently I had the opportunity to try out Chrome Industries' Cobra Hoodie. The Cobra Hoodie is a 100% merino wool hoodie that is designed for an urban cyclist to be worn all day.
First off, I have to be honest. I was biased before I even got to try the product. I love hoodies. I love Chrome Industries' style. And merino? I have a merino problem. As you all know, merino comes from the Lambicorn, which is a cross between a sheep and a unicorn. Its fur is softer than a newborn baby lamb and it has the magical soul of a unicorn. When they are shorn, the result is merino: a magical textile which is both soft and performs magically. I couldn't wait to try a hoodie imbibed with these properties.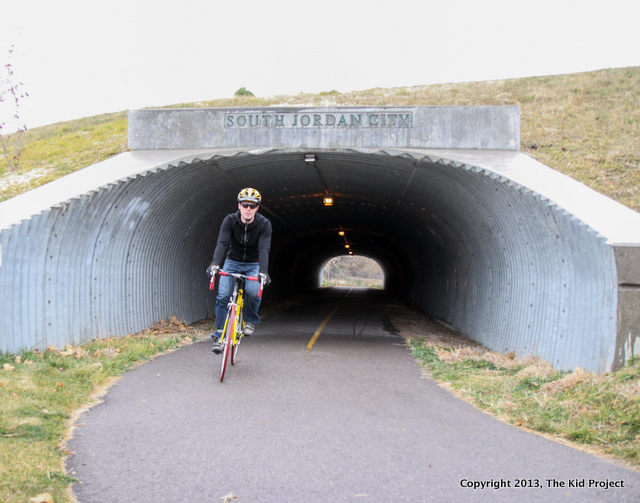 Tested in: Everyday fall wear in the Wasatch. Biking, lounging, and living (and almost sleeping).
Cost: $160.00
Best use: Fall/spring/mild winter when you want a stylish hoodie that performs admirably. Intended for urban bike commuters but useful across the spectrum.
Selling points:
The Cobra is an amazing blend between style and performance.
From a style perspective, it is a form-fitted hoodie with clean lines and hoodie comfort. I get lots of comments about how good it looks — a little atypical for a hoodie. I think it is because of how great the material itself looks and how well it maintains its shape. Most everyone was surprised to hear it was merino — it looks and feels like high-quality finished cotton.
True to its magical heritage, the hoodie itself performs. I wear it while working. I wear it while biking to meetings in temperatures from 40 degrees to 70 degrees. It doesn't smell after sweating in it. It sheds water (and mud). In fact, after riding on a rainy day I just toweled off the mud-drops off the back of it (they had just beaded up…naturally) and it was still clean.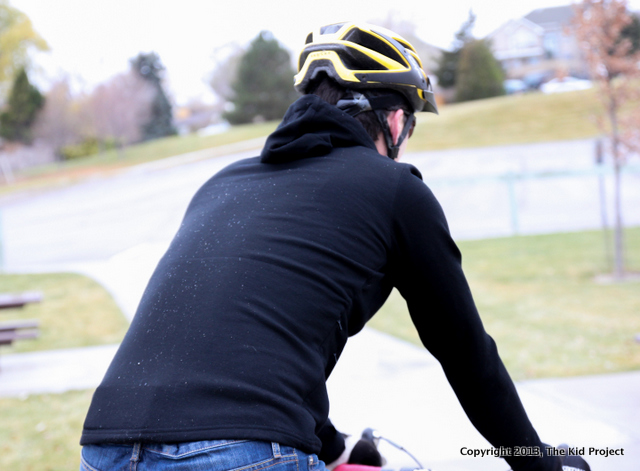 It is also very well thought out. It has a wrist-pocket with a lanyard to hold a key, a pay-wave credit card or train pass. The pass-through pocket across the back lets you carry a ton of stuff comfortably on a bike. While it is very form fitting, it isn't short — the back covers your belt line even when bent over on a bike while the front doesn't bunch up….awesome.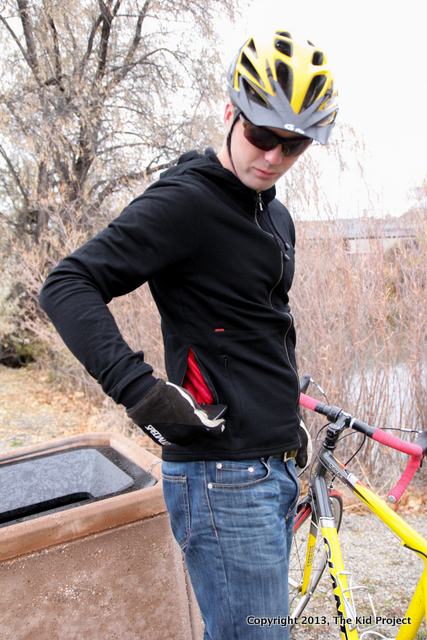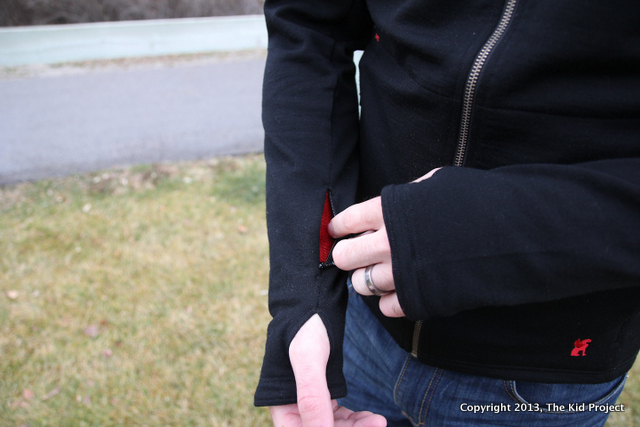 Relevant specs:
100% pure (magical) merino wool
Athletic fit
Sizing / fit:
The online size guide told me that I was a 'medium', based on both chest size and height/weight. (6'1″, 175lb) It is a very slim fit (I'll notice if I gain weight) but it fits well. If it shrinks in the wash, I'll start crying.
Desired improvements:
For both my wife and I, we found the sleeves to be a little short when using the thumb-loops on a bike. Another inch would have made a huge difference. However, when not using the thumb loops the sleeve length is great.
Bottom line:
I love this hoodie. For some (most?) people $160 on a hoodie will seem outlandish. And, if you want one to just sit around the house in, it is. However, this is not just a basic hoodie. It is functional beyond its peers and performs better than most technical jackets. And it looks sharp. As long as it holds up (only time will tell), I'd drop the cash on it.