So last week I signed up for my first Olympic length triathlon. Then I looked at past race reports and freaked! Hills, a trail run, and a large number of elite athletes while I am just aiming to finish! So last weekend I took my fears head on, went up to the venue and did the segments. I needed to get out of my head and into what was real.
We headed up Friday evening to Echo Reservoir, not knowing what we'd find. Information on camping was quite limited and calling Echo Resort had proven fruitless. Well, we found the "resort" on the east side of the lake, a few miles down Dam Road. And at first I just started laughing.
What we found: Barbed wire fence, land, and a few scatters port-a-potties. Oh and $25 a night for all of this…
We talked briefly about continuing down the road to Pineview Reservoir, but the lady in charge was super nice and I still wanted to check out the race segments for my triathlon, so we stayed.
Finding a site consisted of driving down dirt tire tracks and finding a shady place. Here is the site we chose, it ended up being pretty awesome: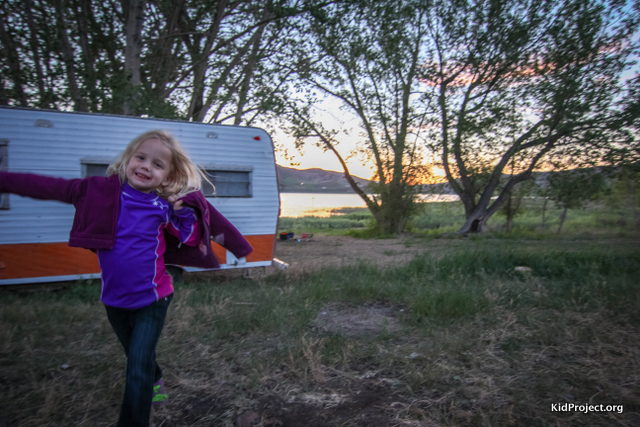 As the sun faded into a picturesque sky, I decided I was glad we stayed. Sure there weren't paved roads for the kids to bike on, nicer toilets, or running water. But hey, we were used to backpacking! Instead we had space. Space from other campers, space for the kids to roam (no apparent campground rules here), space to climb trees, set up rope swings, dig in the dirt, race through trees, let our dog run, and enjoy the peace of being outdoors.
In fact, I've decided I much prefer this to camping in crowded campgrounds where you can hear everyone else and all their dysfunction.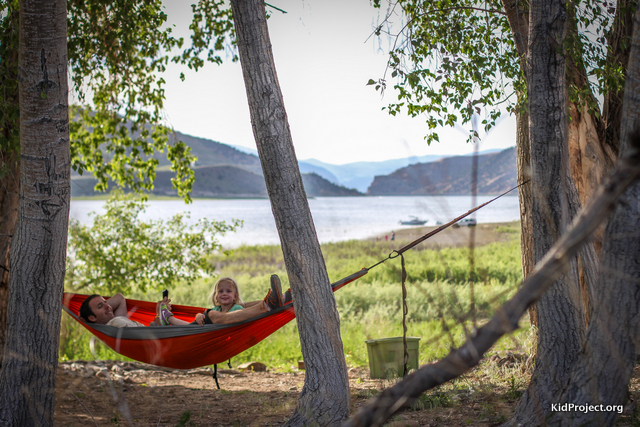 What we found: beautiful sunsets, awesome trail runs, majestic valleys, and a body that can do that triathlon I signed up for.
The next day, since we weren't doing much in the lake (no boat, no SUP), we headed to Mirror Lake Hwy in the Uintas for a hike. Roughly 30 minutes and we were high into alpine forest. We chose to hike the Shingle Creek Trail. There are so many options for day hikes in the Uintas, and it was nice to come back to the lake that night.
Camping:
Echo Resort
Cost: $25/night
Amenities: Port-a-potties, Fire pits ($10 deposit)
Sites: Find a place you like along the water or in the trees, and claim it! 🙂
There are two camping locations for Echo Resort, the second one having the boat ramp, more established sites, nicer bathrooms, etc. It is two miles north of the southern one we stayed at. Call the Echo Resort site directly at 435-336-9894 for more information.