Every once in a while we willingly and knowingly enter into a "bad idea." Last weekend, we decided last minute to head to Capitol Reef National Park. Without camping reservations. On Memorial Weekend. Just a tad crazy.
But we had an amazing weekend, didn't have too hard a time finding camping, and learned a lot about the area.
Capitol Reef is one of the least visited National Parks in Utah, making (IMO) it more user-friendly and family friendly than some of the larger parks. It is located in south-central Utah, right in the middle of red-rock country and plays host to a mix of arches, natural bridges, large cliffs, rivers, and beautiful overlooks. The area is also rich with history, with easy accessibility to Native American petroglyphs and a historic district from homestead farmers.
Now, I cannot lay claim to any of our camping successes this trip because friends of ours went down Friday morning to find sites. But I do have information that may help you in planning your trip!
Fruita Campground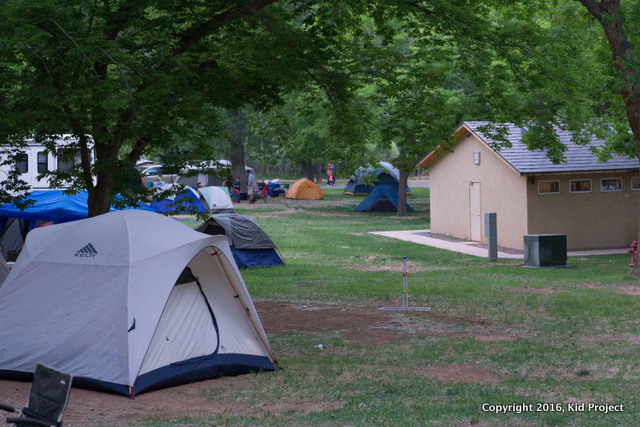 The Fruita Campground is the main campground located inside Capitol Reef National Park. The entire campground is first-come, first-serve and has a total of 71-sites. This is a fully developed campground with bathrooms, water, hook-ups and picnic tables/fire rings.
Shade is plentiful, thanks to the towering Cottonwood trees throughout the campground. The location is awesome as well, with a few close hiking trails such as Cohab Canyon and the river trails, as well as close proximity to the Historic District.
The trick? You cannot make reservations so I would suggest arriving on a Thursday or very early Friday morning to assure getting a site during the busy season.
Beas Lewis Flat Rd Dispersed Camping
If, like our group, you are unable to secure a site in the Fruita Campground and have no quibbles with dispersed camping (ie. no running water/no bathroom) then you will love Beas Flat Rd.
Just .25 miles from Torrey, UT, turn right off Hwy 24 and follow Beas Lewis Flat dirt road (also known as 1280 East). We found good sites on the left site, just before the cattle guard. Beware: some of the area is littered with broken glass. Not cool. The dad's in our group picked up a huge trash bag full and barely made a dent, so we moved to a clean camp location. You can continue past the cattle guard, take an immediate right and follow the road further to look for additional sites.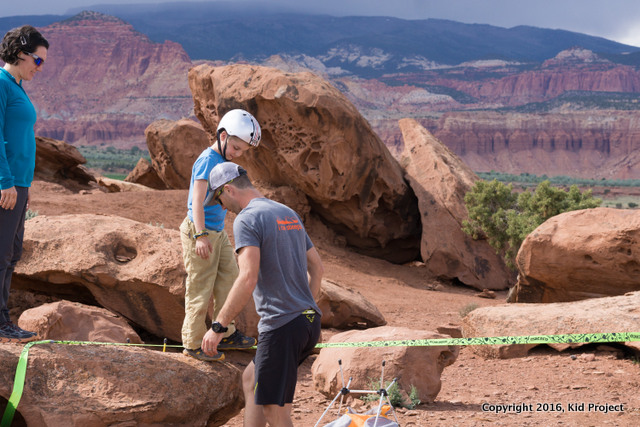 It took us roughly 15 minutes to get to Capitol Reef from our camp.
Capitol Reef Overflow Camping
If all else fails, head on over to the Overflow Camping area located just west of Capitol Reef but East of Torrey on Hwy 24. It is a dirt road off the north side of the Hwy and is once again dispersed camping with no amenities.
This area was very busy during the time we were there, hence we opted for Beas Flat Rd. However, it is closer to the park if you prefer that.
For more information on camping in the area including backcountry camping and primitive sites visit the National Parks Page here.