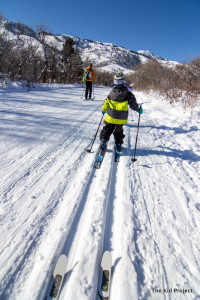 I have a problem. A "feeling trapped" problem. Feeling trapped leads to me to all sorts of emotional and erratic behavior. Now, all sorts of things can make me feel trapped… but a new one occurred this last week. An inversion.
The Salt Lake Valley is known for inversions during the cold winter months, usually between December and February 1. For those not in the know a temperature inversion is when the air becomes warmer as altitude increases. But inversions cause all sorts of other issues, like fog and smog. And so right now we are blundering around in a sea of smog and cold, hoping for a storm to come through and break it up. And so…I am feeling trapped and far from the mountains that are usually quite visible throughout my day. In short, it is a bit soupy around here…
In emotional turmoil, my husband and I decided we needed to break-free from the smog and head to higher ground. And so we hopped up to Ogden Valley and landed at the Ogden Nordic Center at North Fork Park.
While it was fun just adventuring to a new place, our experience could not have been better. Well, maybe we could do without some of the parent-kid-frustration that inevitably ensues when teaching the kids a new activity. 🙂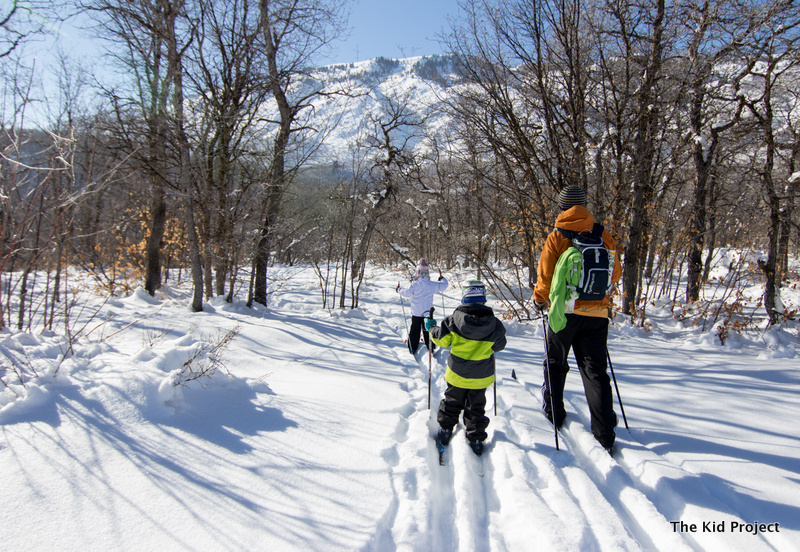 Ogden Nordic -North Fork Park
Unassuming. Quaint. Natural. Laid back. Friendly. Picturesque. Affordable. So-Worth-It. These are the words that come to mind when describing the atmosphere and people up at the center. In we burst with three kids (who had never cross country skied), boundless energy, and no real knowledge of the sport or area. We were a recipe for disaster.
But they graciously got us geared up, even offering their personal kid sled for the afternoon, should our kids tucker out before we did (which they did:)). While I do not know much about Nordic equipment, we were impressed by the quality and quantity of rental gear. As well as the expertise of the volunteers working the hut. We hit the trail and were pleased to find decent signage at nearly every junction. But we didn't have to worry, the other Nordic locals and back-country skiers heading out were helpful and encouraging every bit of the way.

The kids made it about 45 minutes on their own feet before lunch was in order. So we returned to the hut, grabbed some free hot chocolate and took up residence with our sack lunches. In the afternoon we hit the trail again. This time borrowing their sled and letting our older two take turns riding and skiing. All in all an awesome day!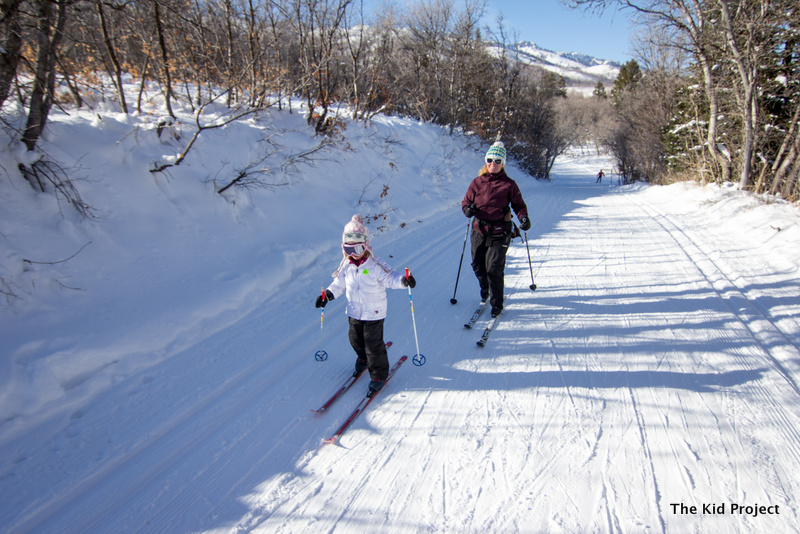 What to expect:
This is a great place to bring yourself or your family whether it is the first time or the one hundredth time you have cross-country skied. But for those of you who what to know what you are getting into you can expect to find:
knowledgeable and friendly staff
quality rental gear for classic and skate skiing as well as snowshoes
20K of trails groomed 5 times a week
A cozy warming hut if you get cold, great for a lunch break
Free hot chocolate and warm beverages
Trail Maps and awesome signage on the trails
Click here for current weather reports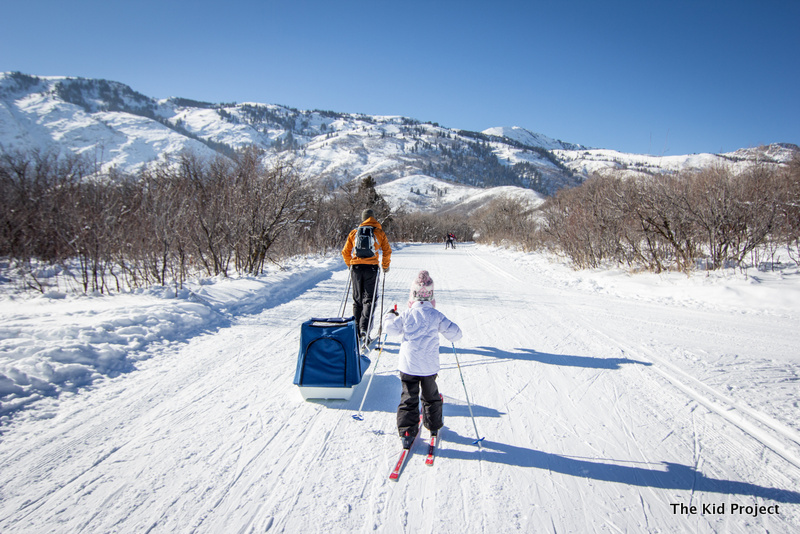 Tip Jar (a.k.a. Five things we couldn't live without on this trip)
Sack lunches! Food! Could have even brought a little candy (trail bait).
Softshell, breathable jackets for the adults! You can work up more of a sweat Nordic skiing than downhill. So dress in breathable layers!
Goggles/eye protection for the kids. Easy to forget. But important not to! Goggles tend to stay on better and provide better coverage than sunglasses do.
Wool socks for EVERYONES feet. Kept us warm and dry. 🙂
Credit Card for the spur-of-the-moment stop at an awesome little greasy spoon for dinner on the way home. I'd highly suggest the one (pictured below) in Ogden Canyon. Great nachos and mushroom burgers!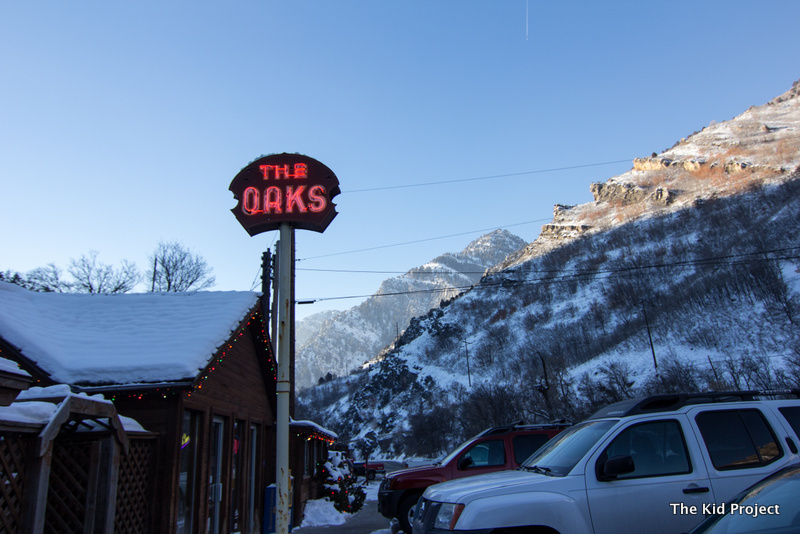 Directions from Ogden:
Head southeast on UT-39 Canyon RD. Turn left on UT-158 N to N Hwy 162. COntinue onto N 3500 E/ Nordic valley Way. Turn left onto 4100 N/State Route 162. Turn right onto N3300E. Slight left onto North Fork Rd. Turn left onto 5950 N and continue left on N Fork Park Rd.
| | |
| --- | --- |
|  Daily Rates |   |
|  Single |  $6 |
|  Family |  $13 |
|  Kid < 12 |  Free |
 Skating and traditional Nordic skis, boots and poles are now available for rent at the Nordic Center. Rental prices are $10 for traditional (classic) and $15 for skating equipment and half price for season pass holders.

– OgdenNordic.com